There are several ways to import your Trusts into NowInfinity's Trust Register.
Importing Trusts from NowInfinity Trust Documents
If you have created Trusts in NowInfinity and would like them imported into Trust Register you can do this through Menu > Trusts > Actions > Import Trusts.
If you do not want all existing Trusts in NowInfinity to be added to Trust Register, you can import them individually via the collaboration page for each Trust. To do this go to Menu > Completed Documents > Search for the Trust name and open. Select "Add to Trust Register":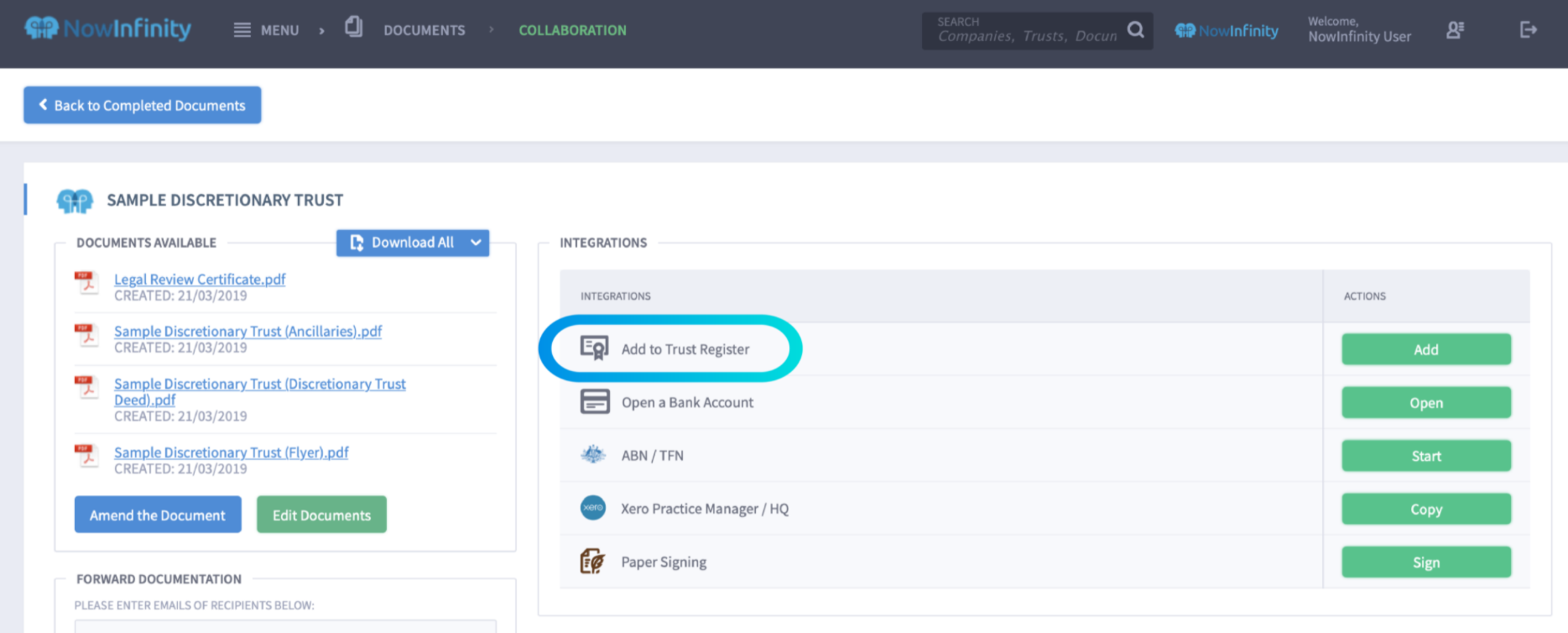 Importing Trusts from Xero Practice Manager (XPM)
You will need to ensure NowInfinity is connected to your XPM platform. Follow the steps in this article to establish a connection.
Once connected, go to Menu > Trust Register > Trusts > Actions > Import Trusts.
If you cannot see the 'Actions' option or only see the options to 'Establish a trust' or 'Add an existing trust', please email info@nowinfinity.com.au for further assistance. Alternatively, if you are still in the onboarding stage, please reach out to your Onboarding Consultant.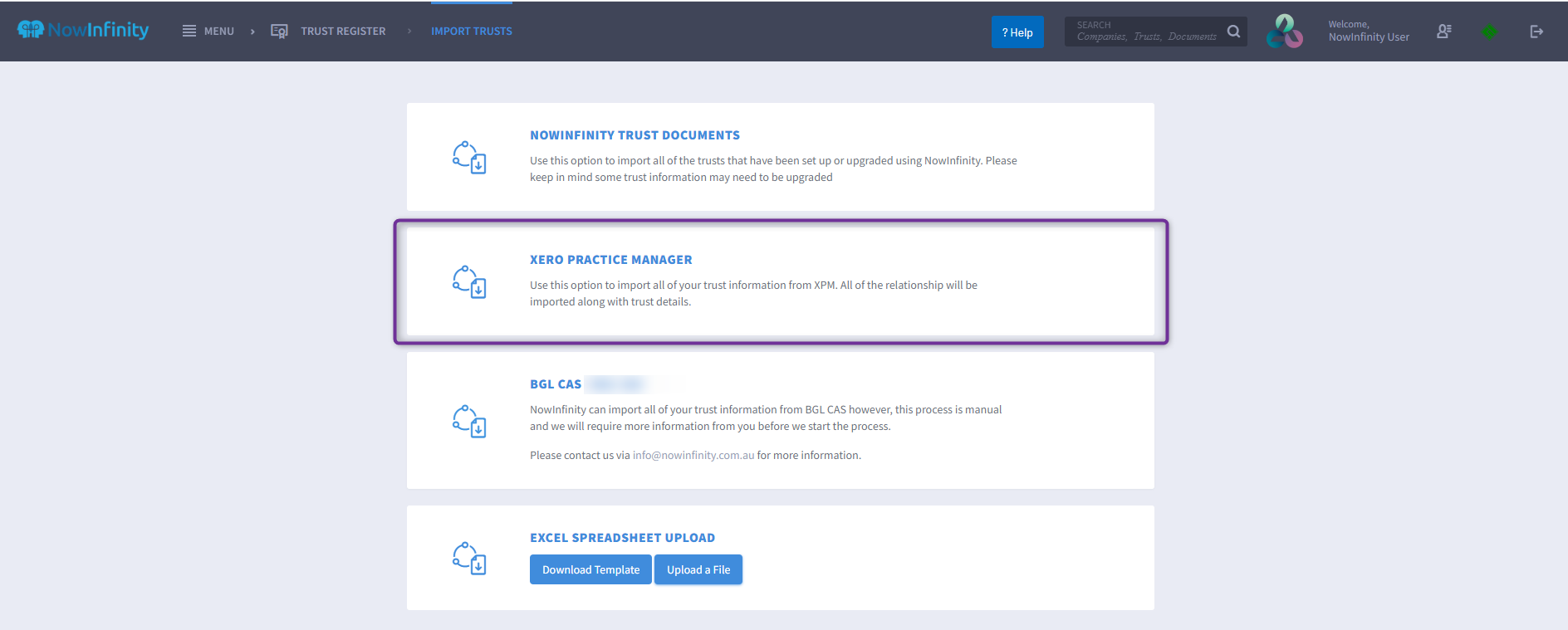 Manual Imports
This includes BGL CAS. However as this is a manual import, additional information is required to complete this. In order to complete this option, email info@nowinfinity.com.au to initiate the import.
Importing via excel spreadsheet
After completing the excel spreadsheet template (click here to access) email info@nowinfinity.com.au to initiate the import. The spreadsheet requires:
Name of trust
Trust type (select from the drop-down)
ACN or name of the individual trustee

Note: It is important that you follow the exact format of the examples in the spreadsheet, otherwise, the upload will be unsuccessful.


Adding existing Trusts manually
Click here for instructions on adding an existing Trust to the NowInfinity Trust Register.