To prepare an ASIC Form on Corporate Messenger:
To prepare a form, click on Menu > Companies > Select the relevant company > See full profile.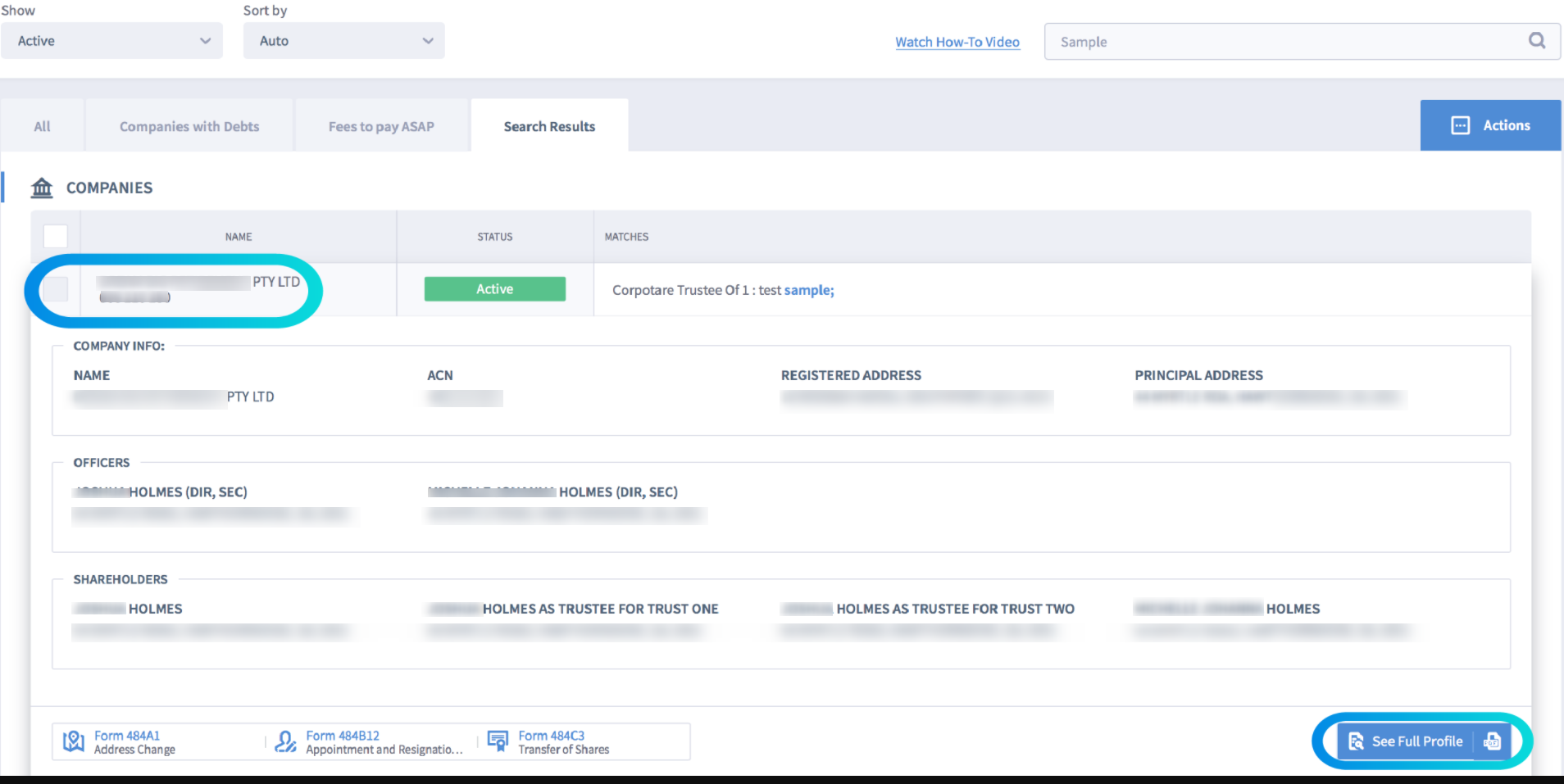 All forms are available at the top of each company's profile.

Select the form you would like to prepare.
Each form includes:
An information page outlining:

Purpose of the form.
Lodgement deadline.
Applicable fee (if any).
Late fees.
Attachments generated.
The changes you're making to the company.
The authorisation and Declaration page includes the following:

'Documentation to generate': If the company has more than 1 director you may select either a minute or a resolution. The resolution is required to be signed by all directors, whereas the minute will have one signatory, the chairperson.
'The authorising officeholder': The director whose consent is required to lodge the form.
'The signing manager': a team member from your organisation. Please note that no signature is required from the signing manager. Although, the name of the signing manager will appear on the ASIC form, under Lodgement details, as the contact name for your organisation.
'Declaration that the information provided is true and correct': select 'Yes' and go to the next page.
'Ready to Message ASIC' is the final page of the form. Download a Preview to ensure that the information is correct, click on 'Save' and 'Complete' later if further details need to be checked or amended, or press 'Complete' to generate the documentation.
Once the forms have been generated, they will be available for review.
You can download the documentation by clicking on 'Download All'.
If you notice any errors, click on 'Amend the Document' to go back into the form and edit the information.