Question
How can I manually refresh a Company's Profile page?
Answer
Data Downloads are used to refresh Company Profile's within NowInfinity with new data from ASIC. Data Downloads automatically run in the background at certain increments. If you require any new changes made on the ASIC portal to appear straight away see below steps.
Step 1: Navigate to company profile page via Menu > Companies > click 'See Full Profile'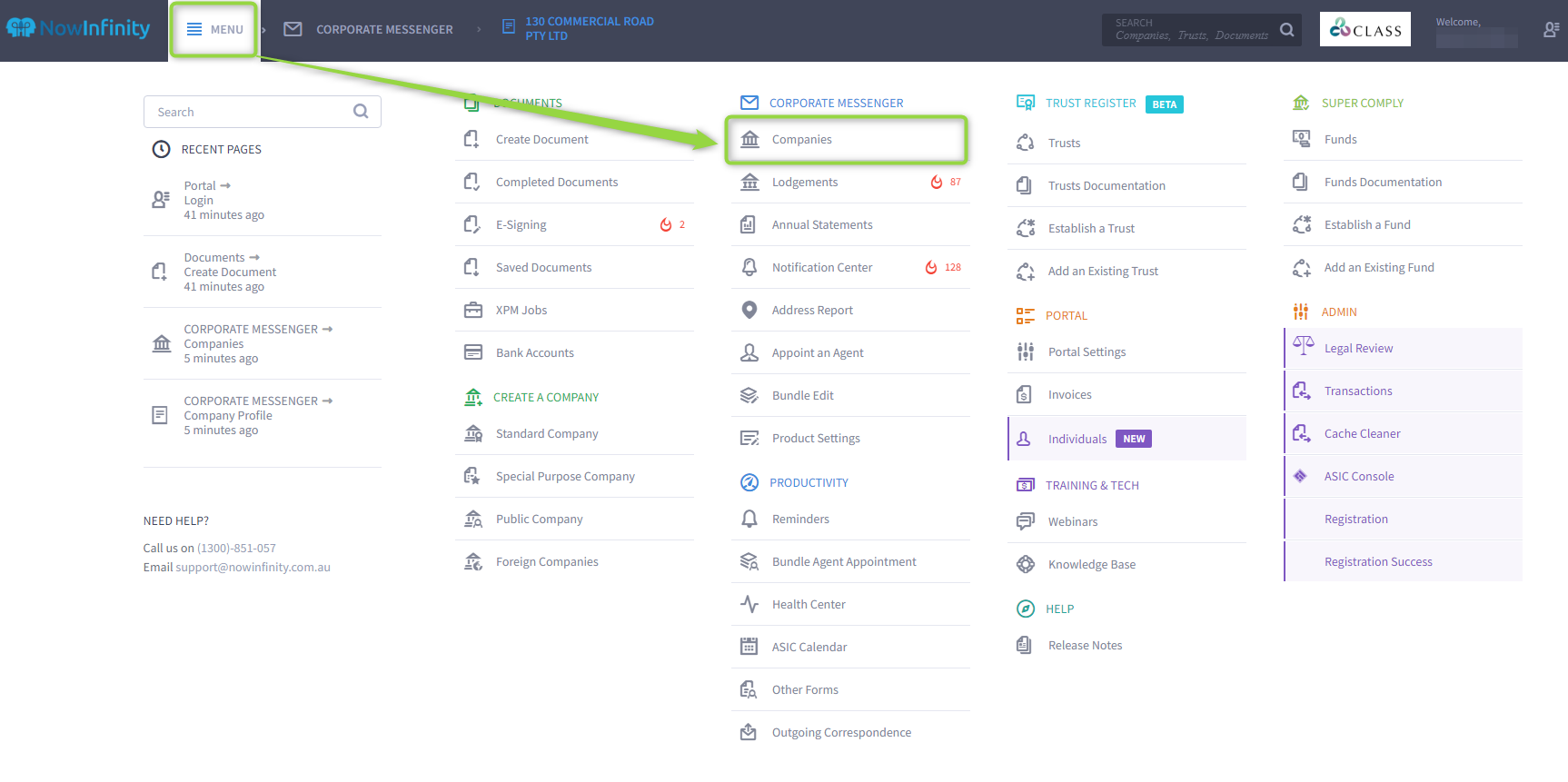 Step 2: Once inside the company profile page, click on the 'Agent Services' tab at the top of the profile
Step 3: Select the RA71 Company Statement Request form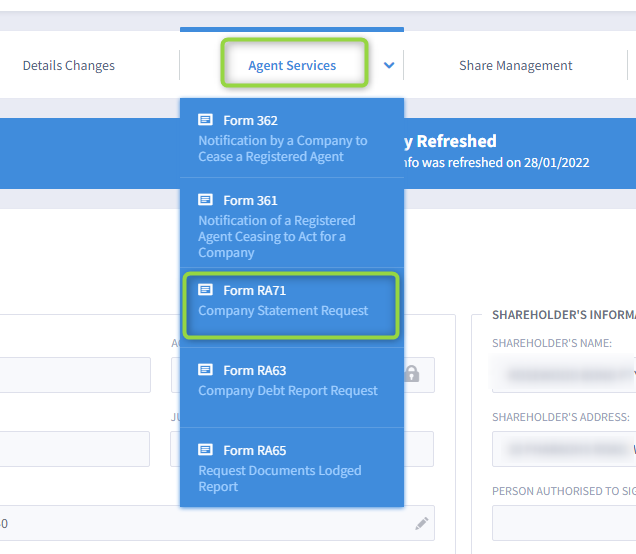 Step 4: One inside the form, select the option 'Data download' and continue to the next page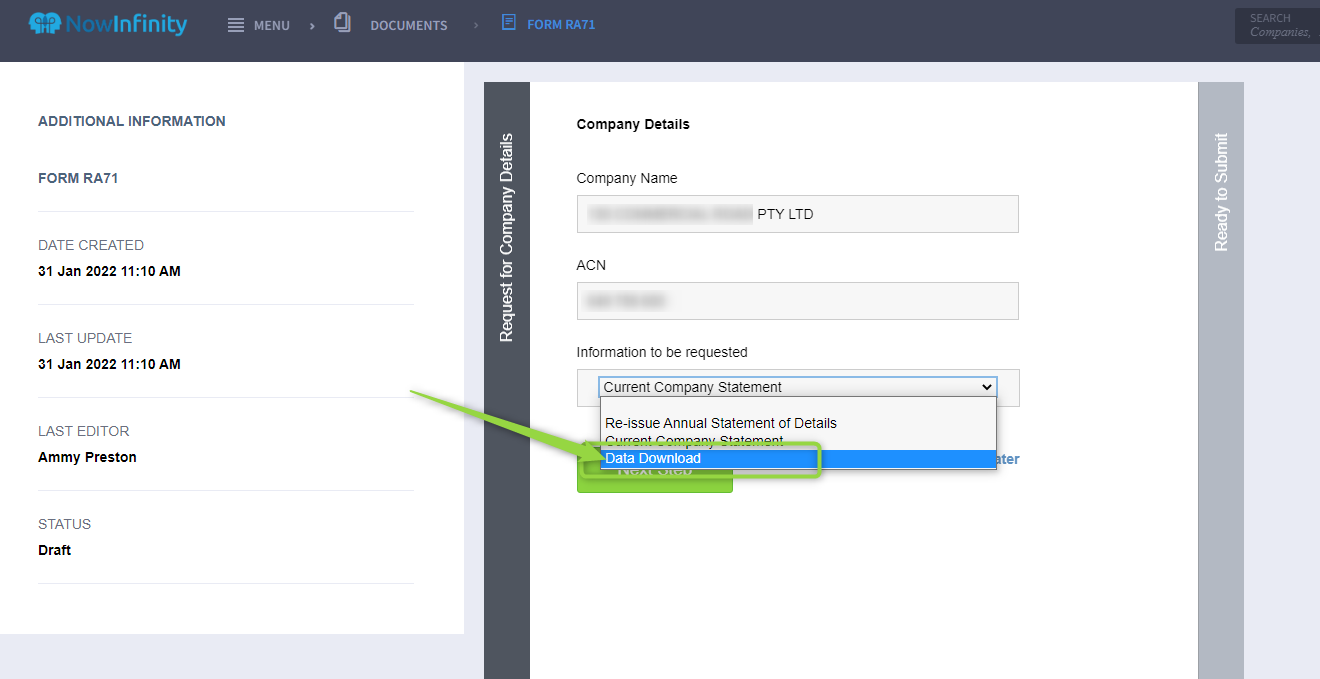 Step 5: Select 'Yes' to the declaration that the information is true and correct, then click on the Complete button to finalise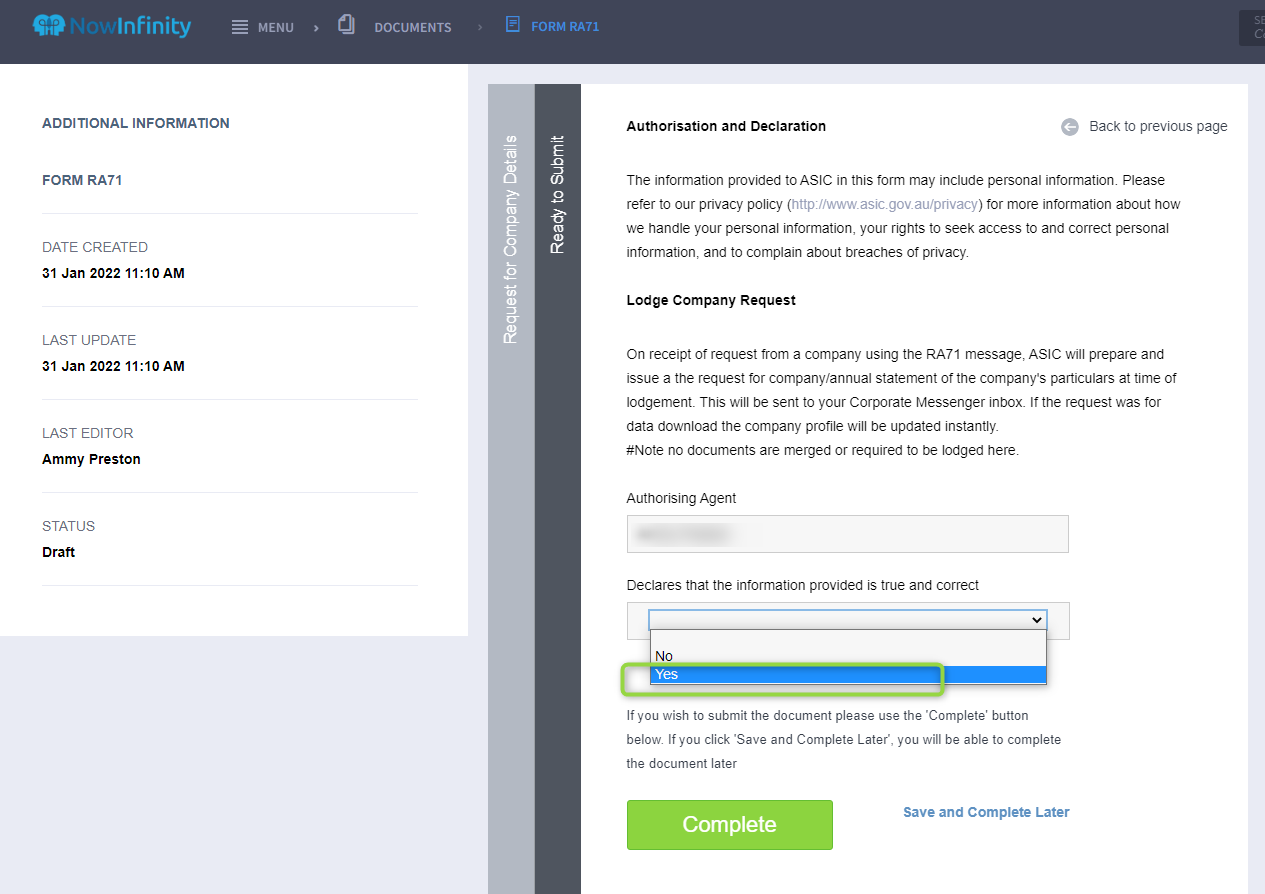 Once the form has been successfully lodged with ASIC, the company information will update.
Alternatively you can also click on the two circling arrows icon in the top right corner of the Company Profile to perform a manual refresh.