Question
What are Invoice Statements, and what do I need to do with them?
Answer
Invoice Statements are invoices issued when ASIC raise a debt for a Company, eg for a late fee. ASIC work on a 14 day invoice cycle, therefore the Invoice Statement may not be issued straight after the debt is applied.
When Invoice Statements are issued by ASIC, it will be delivered to the Company Profile, as well as the Notification Center. From the Notification Center, click "See Documentation" to download the PDF invoice:


Email notifications can also be sent when an Invoice Statement is issued. To check this setting in your account, navigate to Menu > Product Settings > Document Settings > Invoice:

Within the PDF invoice, you will be provided with the transaction and payment details. If you require further information on the debt, please contact ASIC: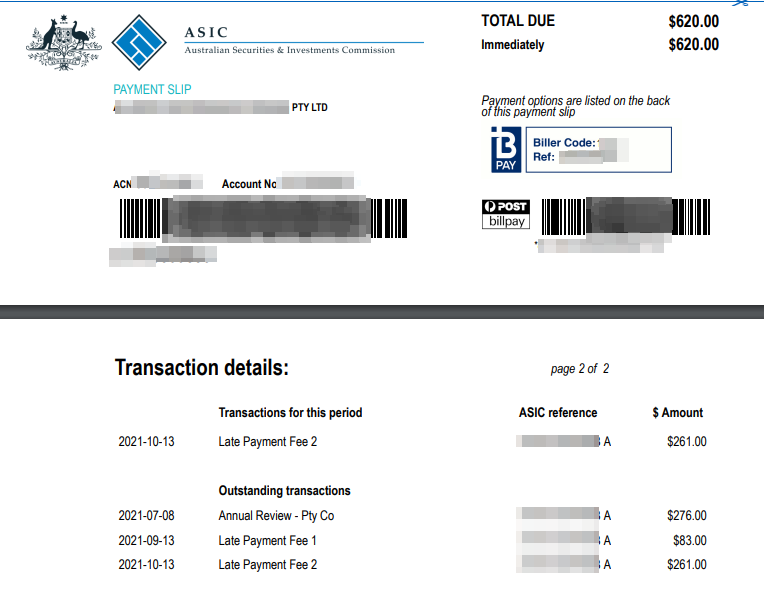 Note: Invoice Statements are not sent to your client. If required, you would need to forward this manually to your client.