Question
My account is locked, how can I unlock my account?
Answer
If there are too many login attempts with the incorrect password, your account will be locked: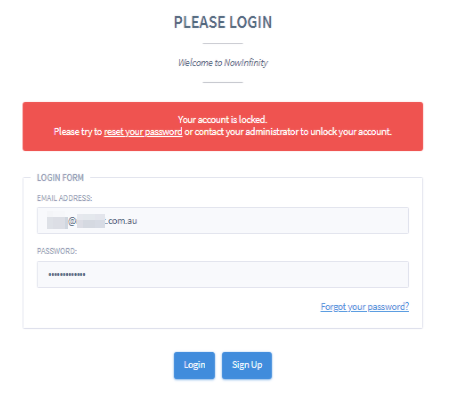 To unlock your account, contact your administrator who will be able to unlock this for you, by navigating to Menu > Portal Settings > User Management. Once unlocked you can attempt to login again, or select the "Forgot your password?" link to reset your password.
Alternatively, contact the NowInfinity customer service team who will be able to assist.