This article will cover the following areas for customising your NowInfinity account.
Note: Only 'Admin' users will be able to access settings and the guided settings walks.
Health Center
The Health Center is a great way to track your outstanding onboarding tasks on NowInfinity.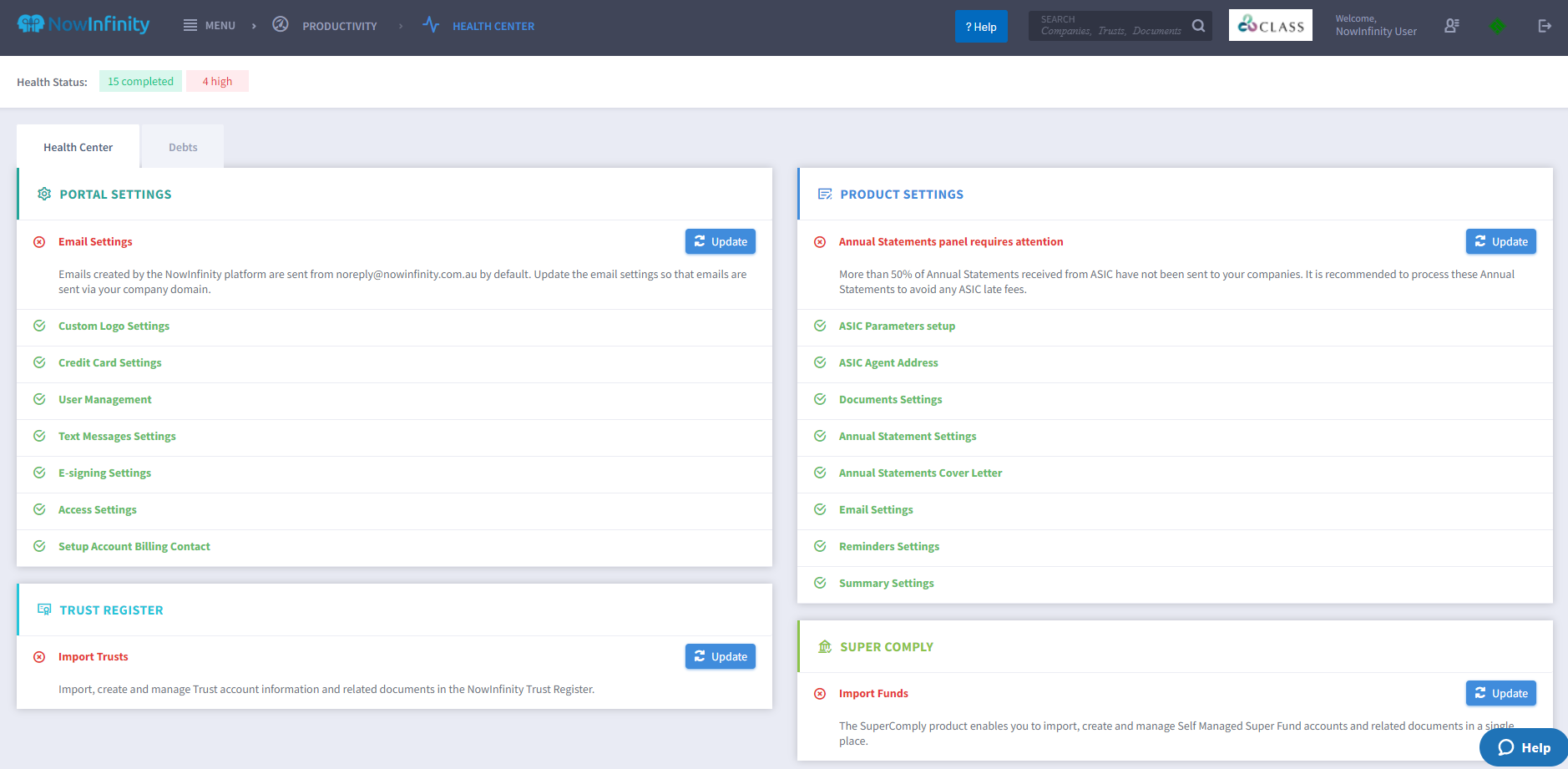 Guided Settings Walks
Simply click the '?Help' button and a pop-up will appear on the bottom right of the page on the tab 'Get Started'.
Alternatively, click here to access the WalkMe menu.
The system will guide you through how to customise key settings.
Note: This button is different to the support 'Help' button at the bottom right of the page.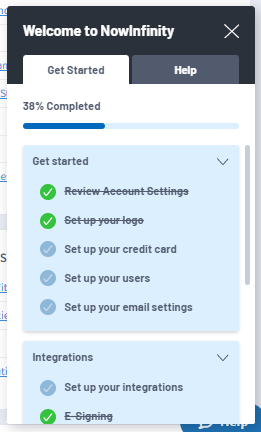 Key Settings Articles
Portal Settings
Product Settings
Next Step
Once you have read this article, if you are an 'Admin' user (access to settings), please see the help article Step 3 - Connect to Integrations.