Open the company register by navigating to Menu > Companies.
Click on the name of a company and select "See Full Profile".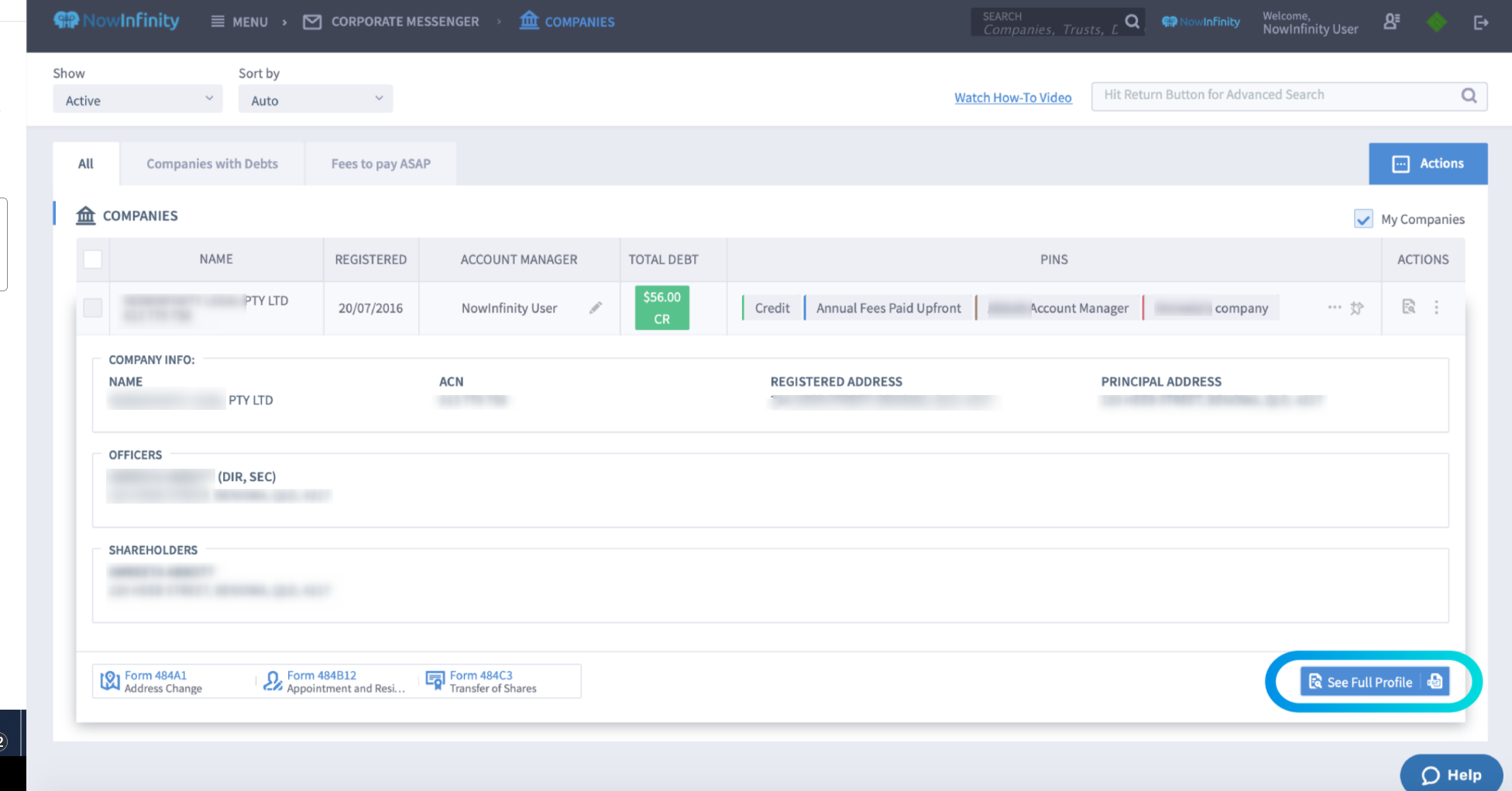 VIEW FULL PROFILE – change drop-down box in top right-hand corner from MAIN to SHARES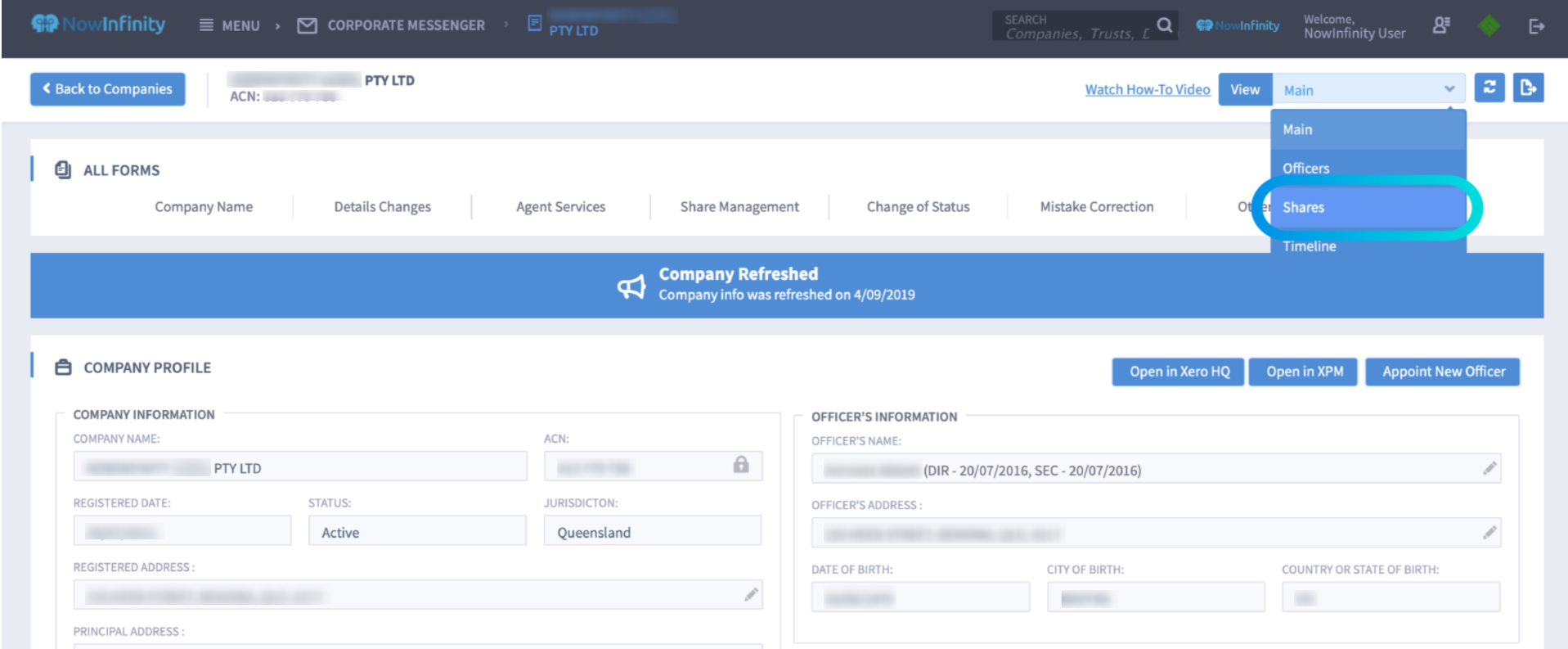 Click plus sign next to Allotment.

Then click on the PDF page on the right-hand side.