Below are the steps required to manually edit the Investment Strategy document.
1. After creating the Investment Strategy document, to edit any of the content, go to the collaboration page of the Investment Strategy document you wish to edit.
Note: Further information on how to complete the Investment Strategy document can be found here.
2. On the Collaboration page, click the Edit online (BETA) link which appears just below the Investment Strategy document in the DOCUMENTS AVAILABLE section.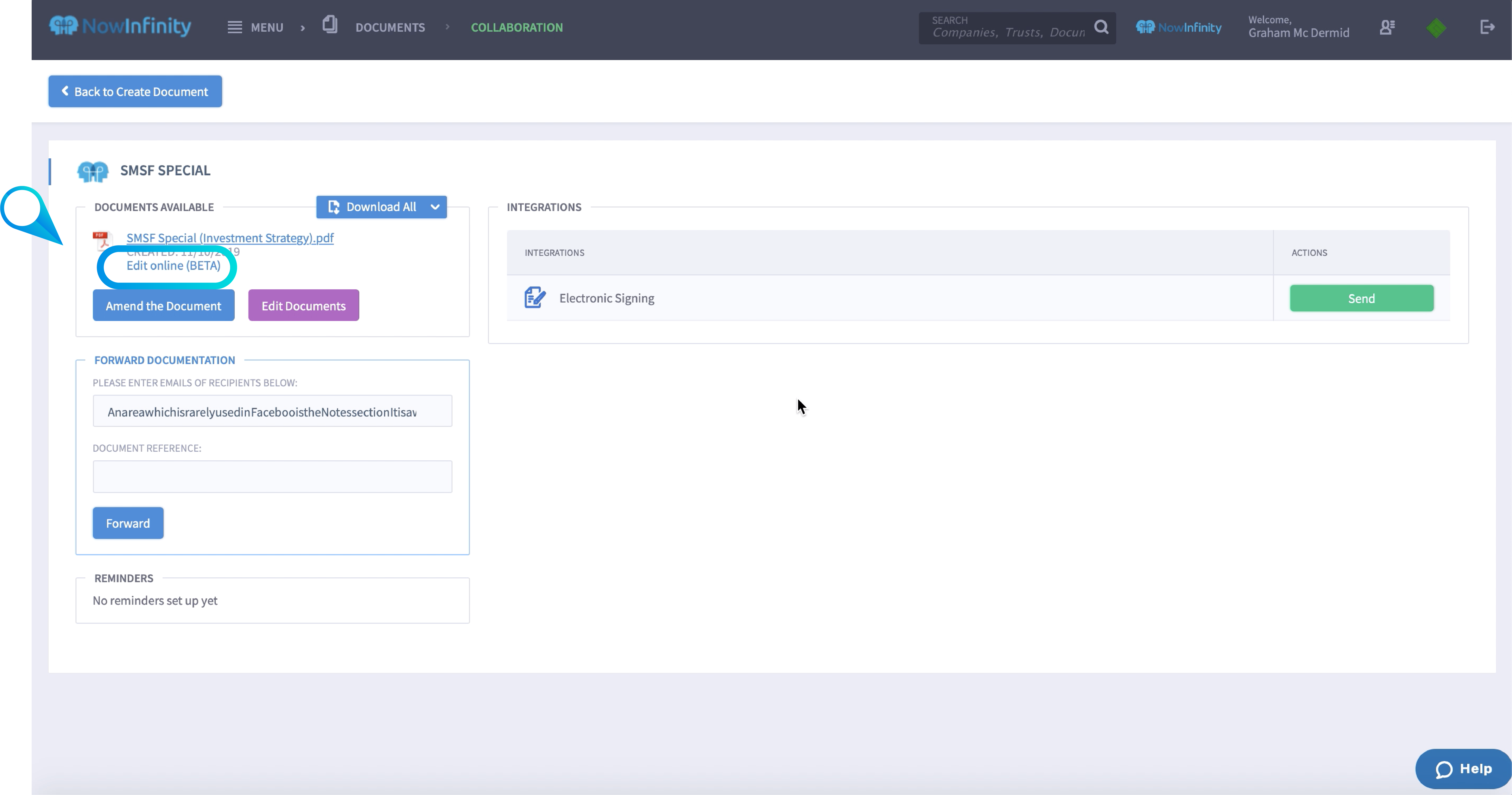 3. After clicking the link, a popup message will appear which you have to confirm before continuing. Click Confirm to proceed.

4. The document will open in a new browser window where you can down a .docx copy of the document and/or trigger the editing process of the document.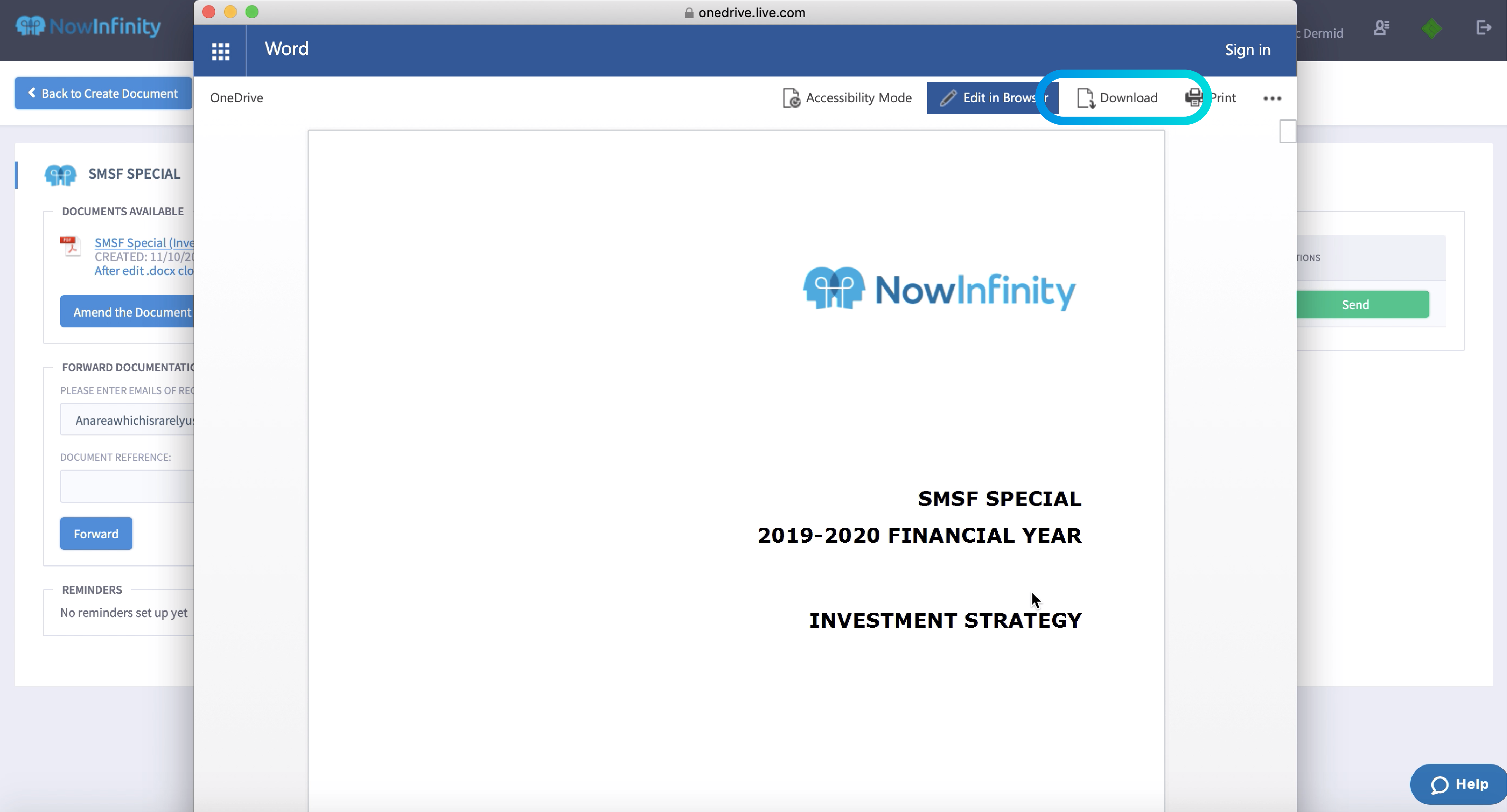 5. To start editing, click the Edit in browser button. This will allow you to edit the content of the document at your discretion.
Note: the document automatically saves every few seconds, so when you're happy with the changes, all you need to do is close the browser window.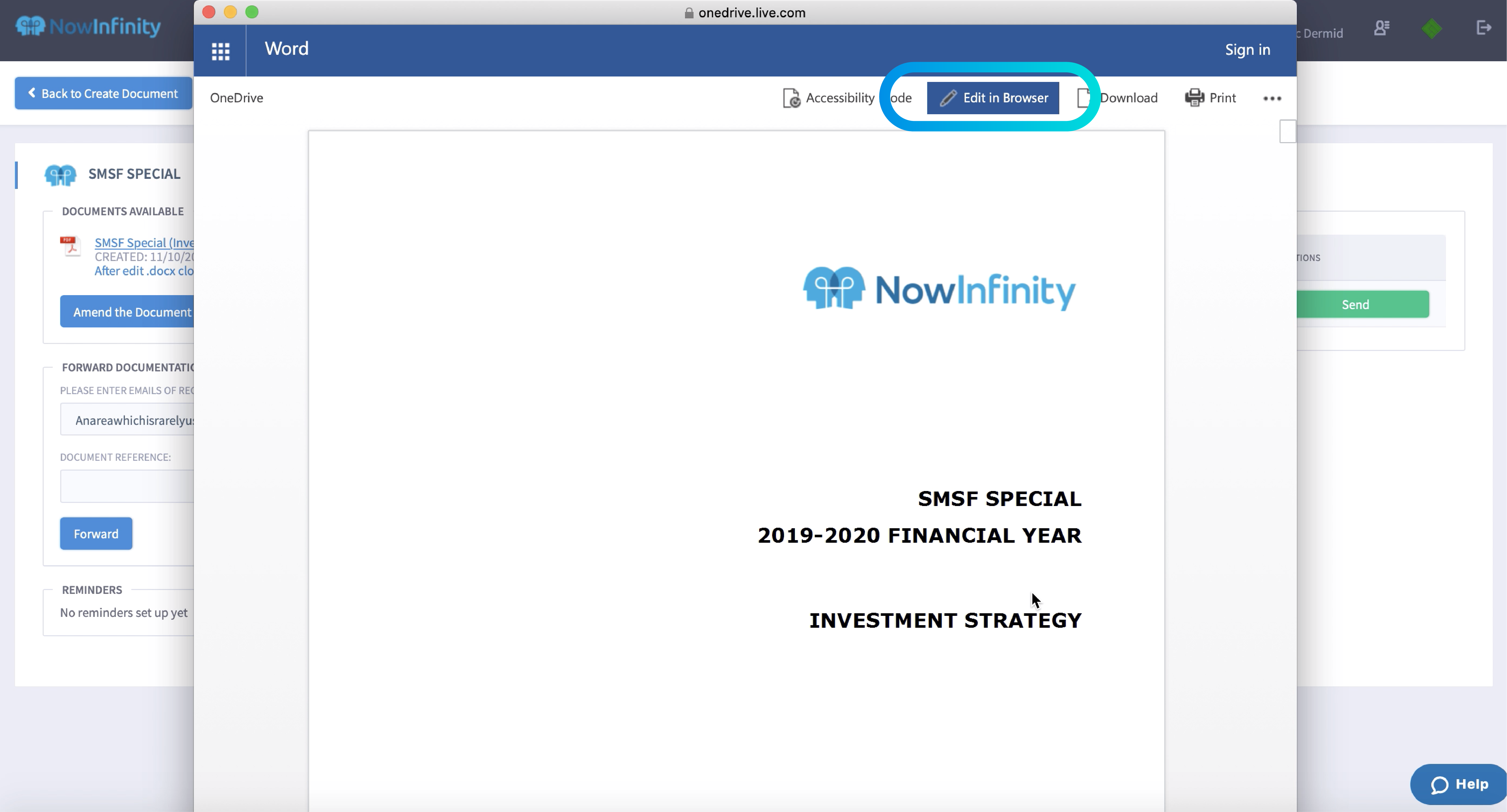 6. After closing the window, you will be redirected to the collaboration page. The document will be converted to a .pdf format within a minute or two.