Key words: Investment Strategy, legal documents, documents
Question
How do I complete the Investment Strategy document?
Answer
Note: There is an attachment at the bottom of this article of an editable PDF Proforma Investment Strategy. You are welcome to download and send to your clients to gather required information to complete the form.
Navigate to Menu > Create Document. Select Investment Strategy, under the "Self Managed Superannuation Fund" section: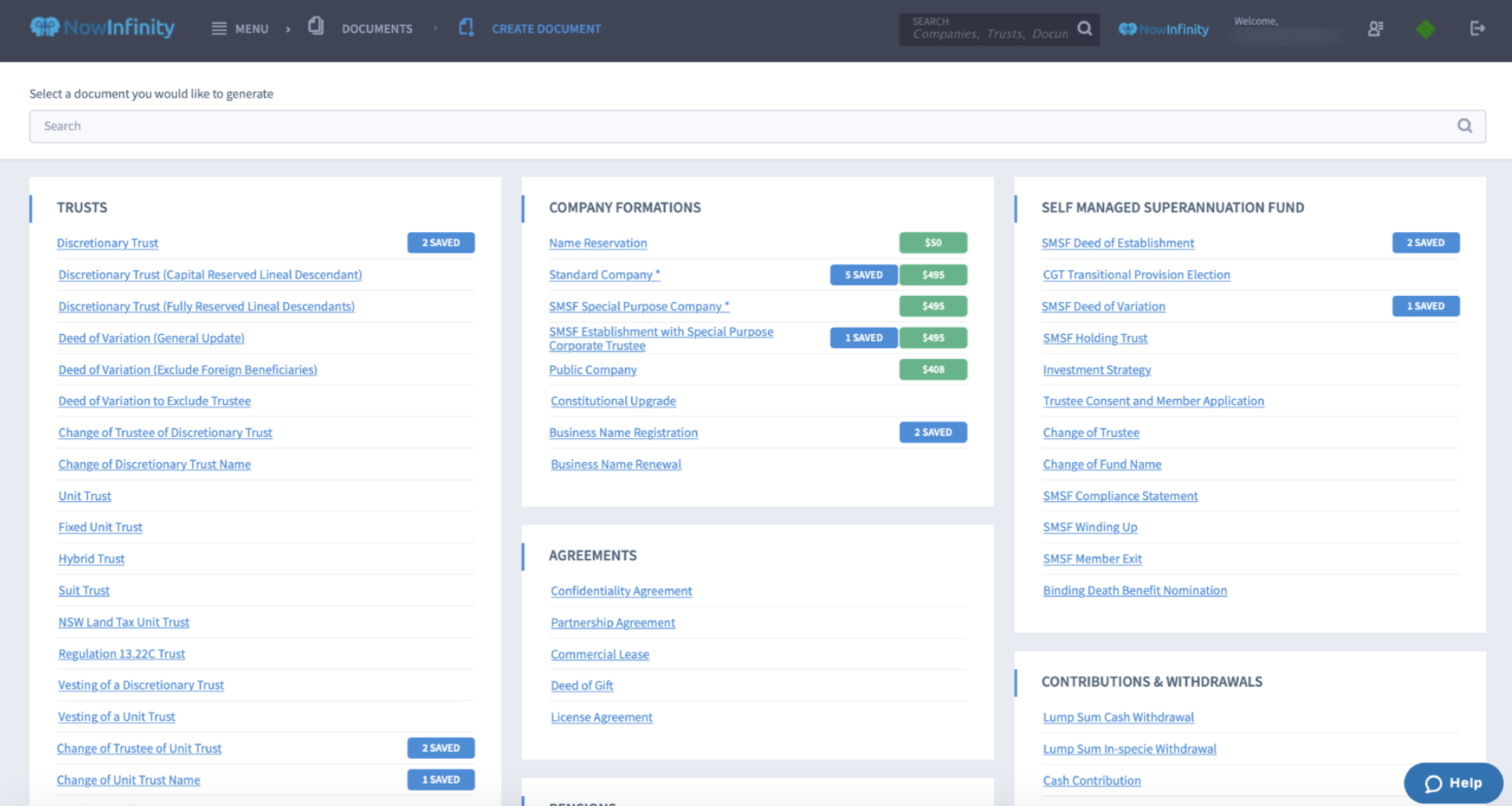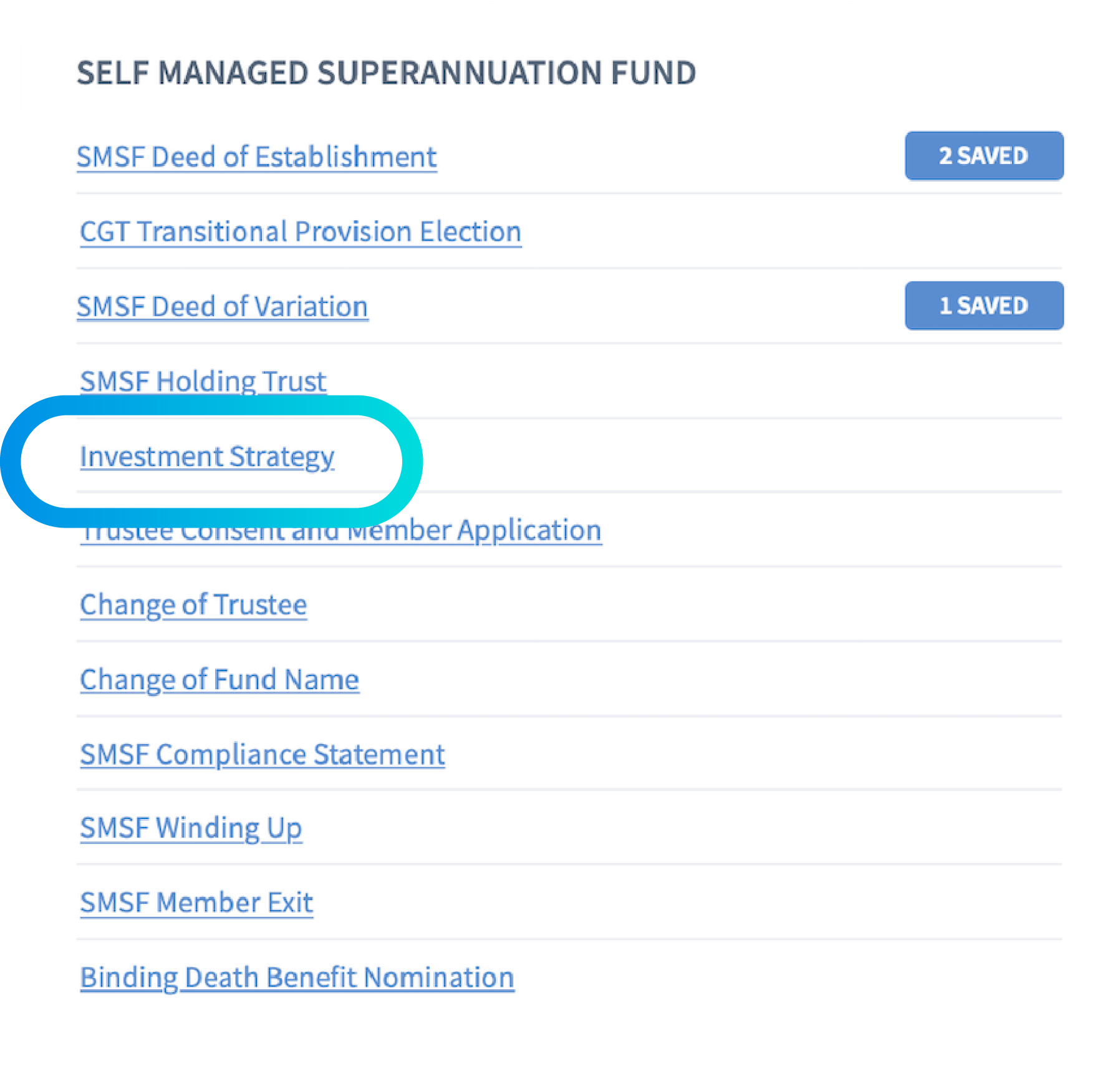 3. You will be redirected to the Collaboration page where you can take further actions, like downloading the document for signing, send the document for electronic signing and/or forwarding the document to your practice management or document management application.