Question
How can I edit a document using the Online Editor?
Answer
This feature needs to be enabled on your account. Contact support to have this switched on.
Note: Dividend Statements and Investment Strategies have this feature enabled automatically, even if the full feature is not enabled on your account.


Online Editor is currently available for the following documents:
Corporate Messenger

Annual Statements
ASIC forms

Form 484-A1
Form 484-A2
Form 484-A3
Form 484-B1
Form 484-B2
Form 484-B3
Form 484-B12
Form 484-C1
Form 484-C2
Form 484-C3
Form 484E
Form 492
Form 902
Form 6010

Dividend Statements



Trust Register (Beta)

Trust Distribution Minutes
Trust Documents

Issue of Units
Transfer of Units
Redemption of Units

Others

Investment Strategy Minute for Self Managed Superannuation Funds (SMSF)
Once the feature is enabled, to update refer to the following instructions, once the document is complete:
Step 1: Navigate to the Collaboration page for the document, or
Navigate to the Company/Trust Profile > scroll down to the bottom of the page to Recent Documents
Open the document to go to the Collaboration Page
Step 2:
Click on "Edit Online" link
Confirm to make edits to the document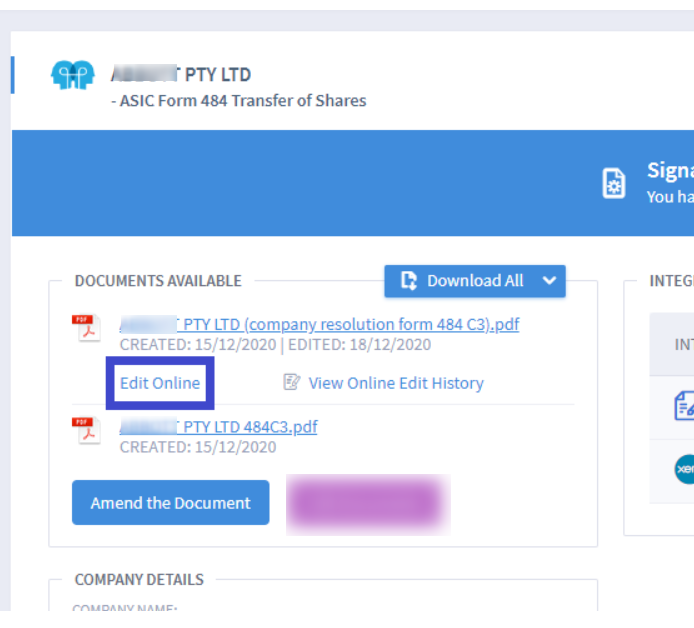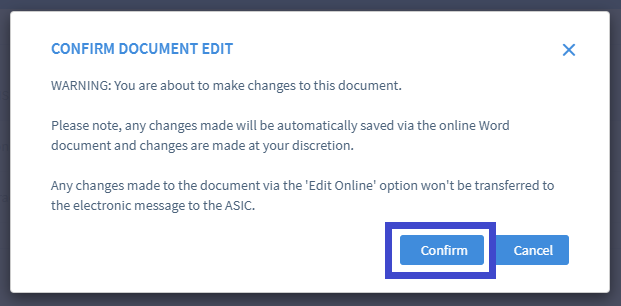 Step 3: You will be directed to an online word document where you can update the document.
There will be a tab at the top within the toolbar that will advise that you a now editing the document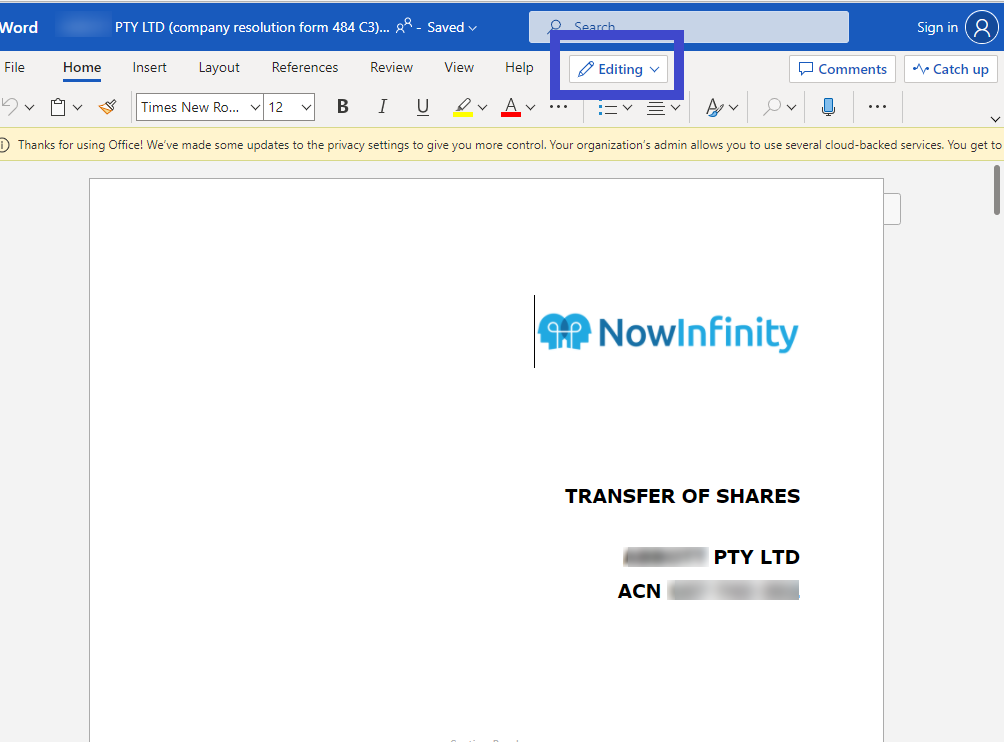 Note: Changes to the document should be saved automatically as you edit it online - "Saved" will display on the top bar or "Saving" after a change is made:

Step 4: Once changes are completed:
Close the document - the changes will merge automatically with the existing document on the Collaboration page
Note: you can view past changes made via the Online Editor function via the View Online Edit History option next to the Edit Online button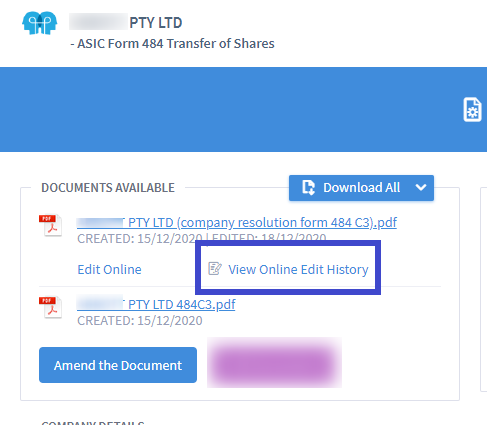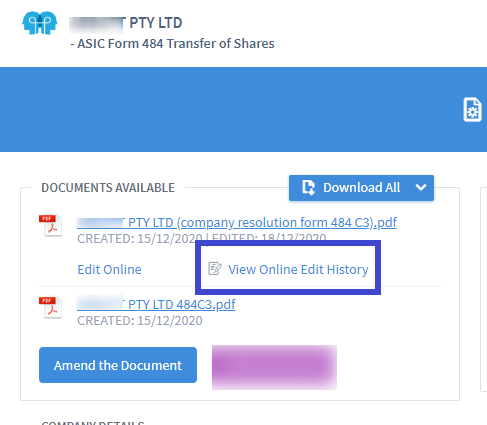 Note: If you are editing a 484 Transfer of Shares form if you are trying to remove spacing in the Standard Transfer form you may encounter some white text that can't be remove or deleted. These snippets are in place to allow for e-signing.