There are 3 ways to mark a document as signed:
From the trust profile, under 'recent documents'.
From the trusts documentation.
From the collaboration page.
Once a document is marked as "Signed", the Trust profile on Trust Register will update to reflect the changes.
Recent documents
The "Recent document" section on the Trust profile lists the most recent documents created for the Trust. You will see, in list form, the most recent documents created as well as their "Status".

When the status is "Waiting for signature", you can confirm signing and move the document to "Signed" by clicking on the "confirm signing" button.
You will then be directed to a pop-up screen where you can upload the signed document to save on the timeline as well as any other related documents. It will also ask you to disclose the date of signature.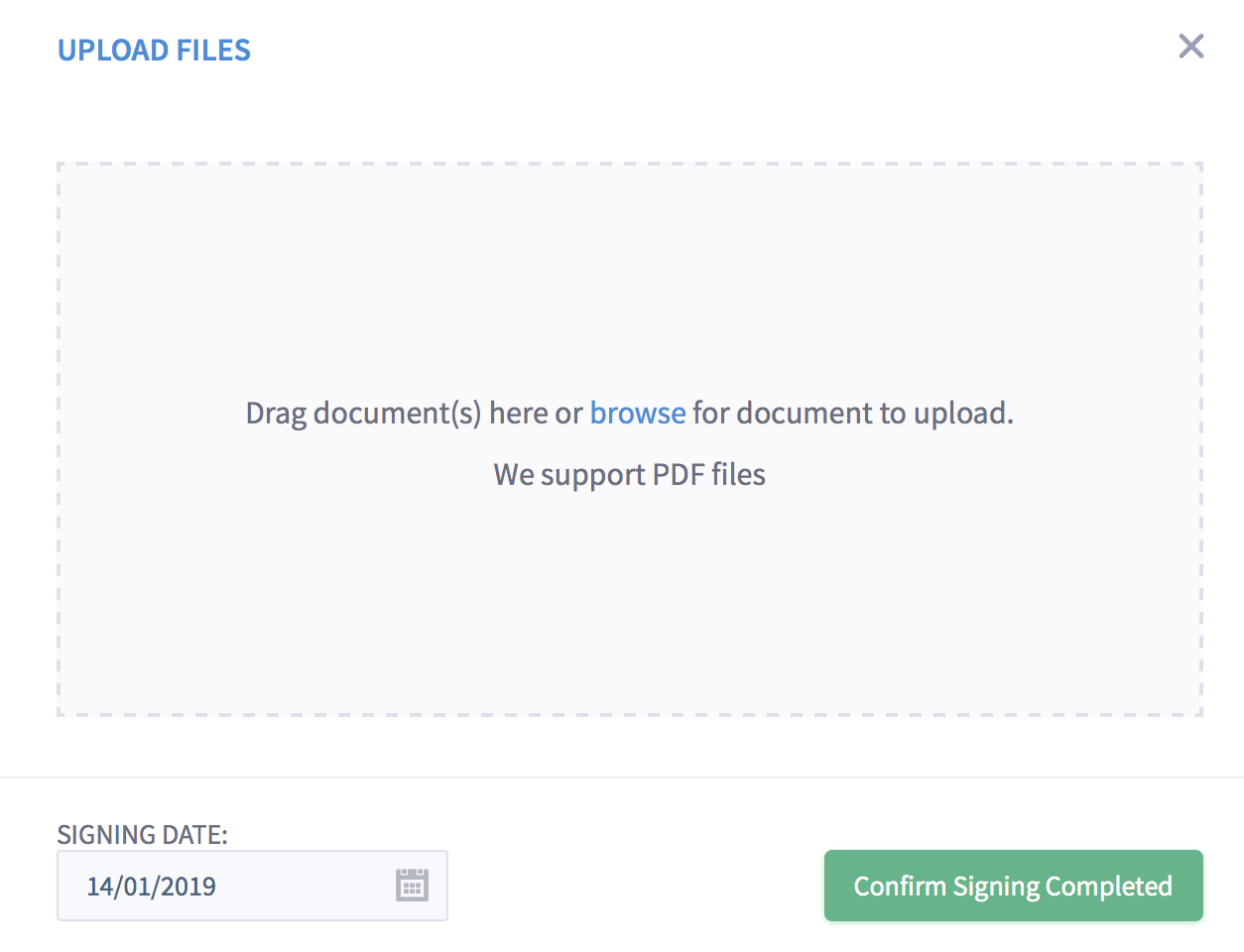 Trusts Documentation
Navigate to the main Menu > Trust Register
1. Select "Trusts Documentation"

2. Click on the 3 dots and select "Mark as Signed"

Collaboration page
You have ordered documentation for a Trust, and the documentation has been received.
Click on "Sign" in the Paper Signing section to indicate the documentation is signed and upload the signed documents.