SHARE DETAILS FOR PUBLIC COMPANIES:
Information about individual shareholders for public companies are not stored by ASIC. They only record the total number if shares issued, total paid amount and total unpaid amount.
Since ASIC do not store the information, there's no way for us to know who the individual shareholders are when we import the company profile.
Due to this, we created a feature that will allow the clients now to store the information of the individual shareholders. It will include the address, number of shares owned, amount paid for the shares, beneficial owner for non-beneficially owned shares and issue date.
To add the details, follow the steps below:
Step 1: Open the company profile
Step 2: Move from the main page to the shares section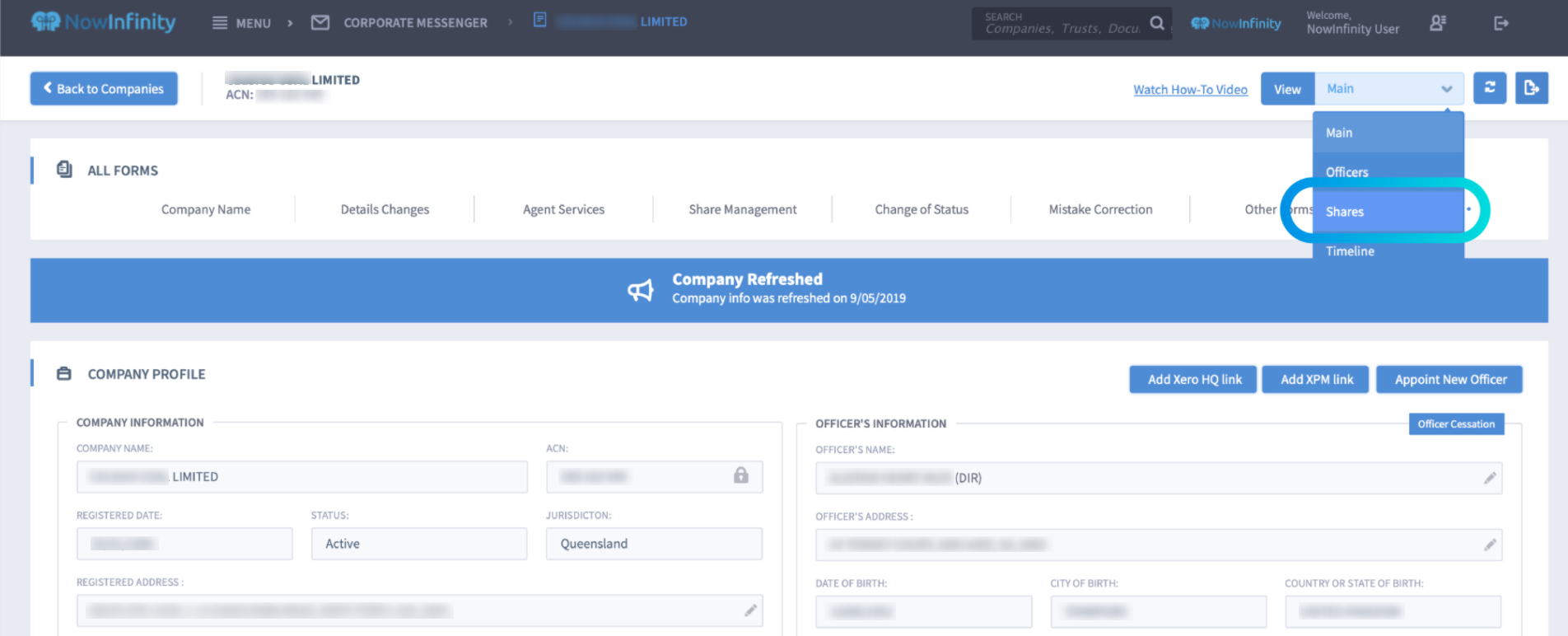 Step 3: Once you are inside the Allotments page, click the button that says "ADD NON-ASIC SHAREHOLDER"

Step 4: Then choose what type of shareholder it is. If it's an individual shareholder, corporate or joint shareholder. Make sure to complete all data except the Issue Date and Share numbers (these are optional). Once done, click on the ADD button to save.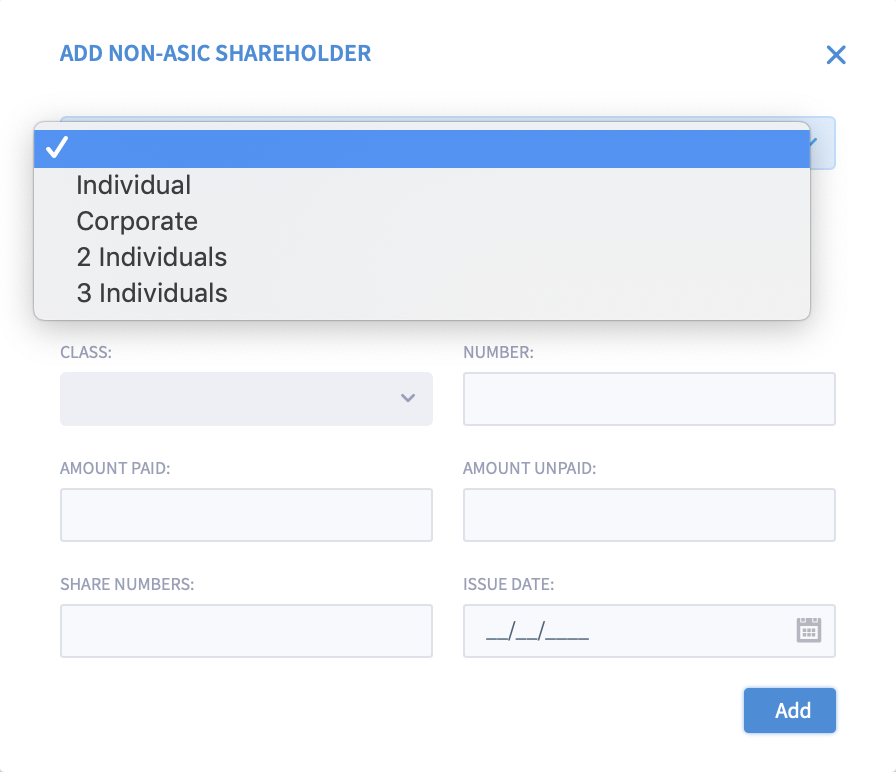 Step 5: Once you have entered all the information, click on the Saved Changes button.