Navigate to the page Menu > Product Settings > Annual Statement
Select "Don't Display" in the "Display Invoice As" dropdown
Select "Save"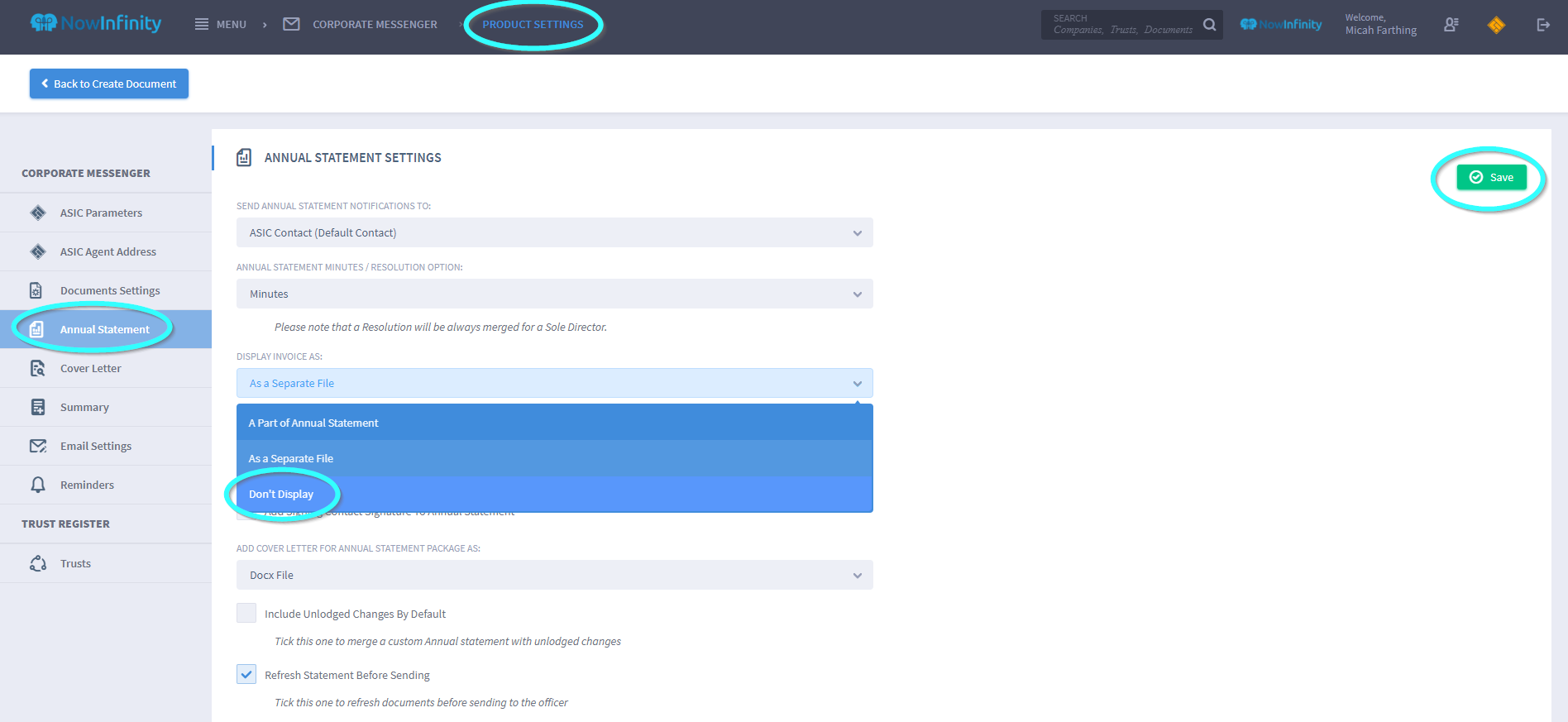 Note: Only Annual Statements generated after this setting has changed will be affected by the change. To remove invoices from existing Annual Statements within the platform, contact NowInfinity support.
Click here for steps on how to add your own invoice to the Annual Statement.