You will need to contact your NowInfinity administrator to reset your MFA authentication method.
Note: If you are a PAYG user who currently uses the Phone Authentication method, once your MFA has been reset you will no longer have the option to use Phone Authentication. All PAYG users will only have the option to use Google Authenticator. Click here for more information.
Step 1: As a NowInfinity Administrator, navigate to the User Management page in the Portal Settings.
Step 2: Select the "Reset MFA" button next to the person's name for who you are resetting the MFA authentication method.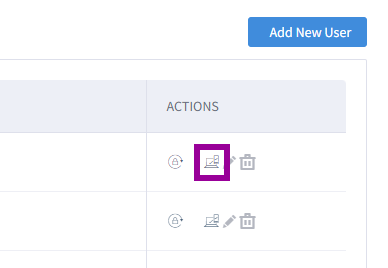 Step 3: The MFA authentication method has been reset.

Step 4: The person can now login to NowInfinity using their usual username and password. After login, they will be prompted to set up their MFA Authentication details.
Should you be unable to reset the MFA authentication you can contact NowInfinity support via 1300 851 057 (Option 2) or info@nowinfinity.com.au.