You can choose to assign an Account manager for each company under the Companies list. To assign an account manager, click on the pencil icon in the account manager column and select a contact from the list.

The account manager can see all companies that have been assigned to by selecting "My Companies".

Depending on your Product settings, you can select the account manager to be the recipient of the annual statement notifications and to be cc'd on all reminders to your clients.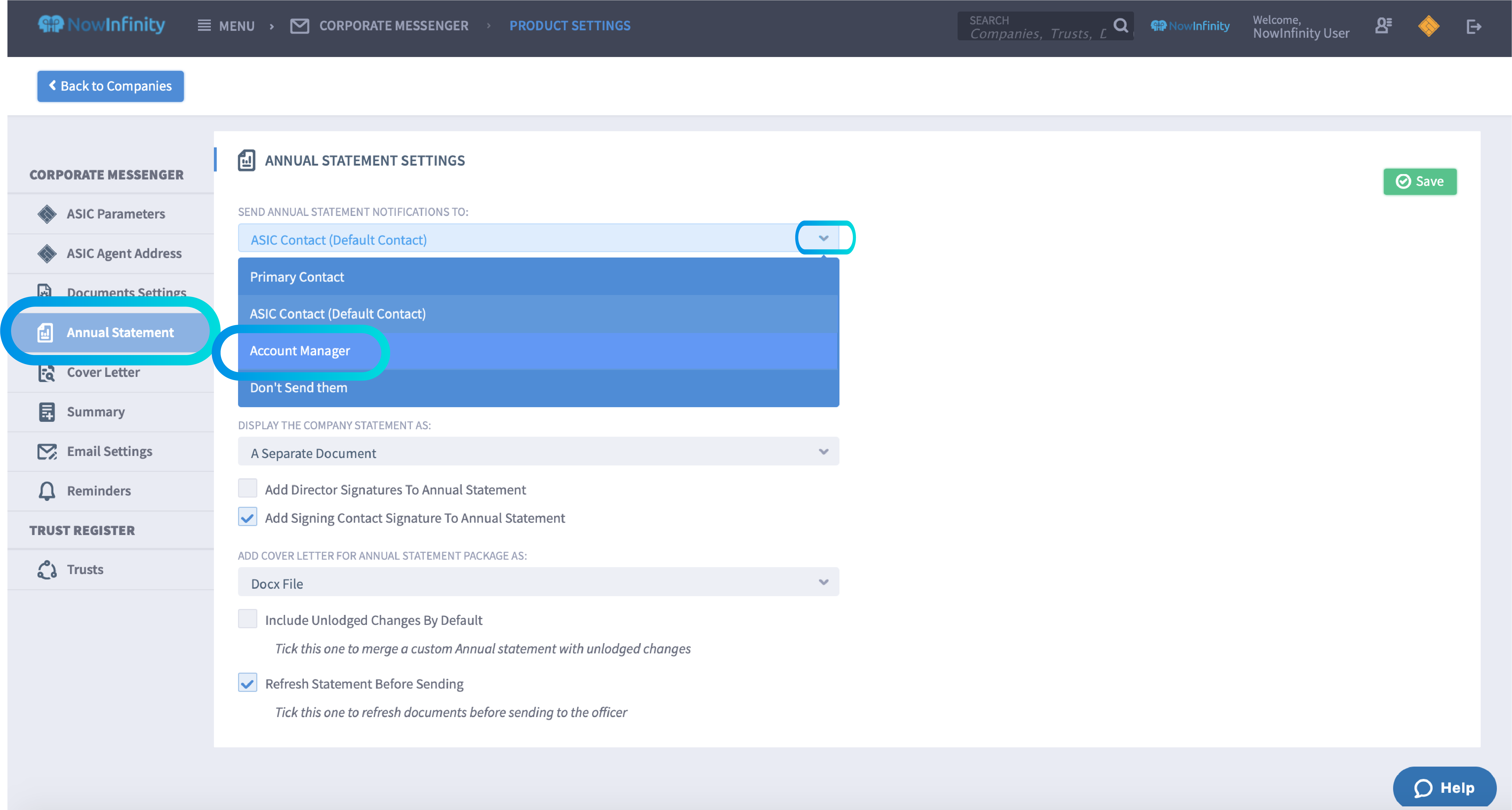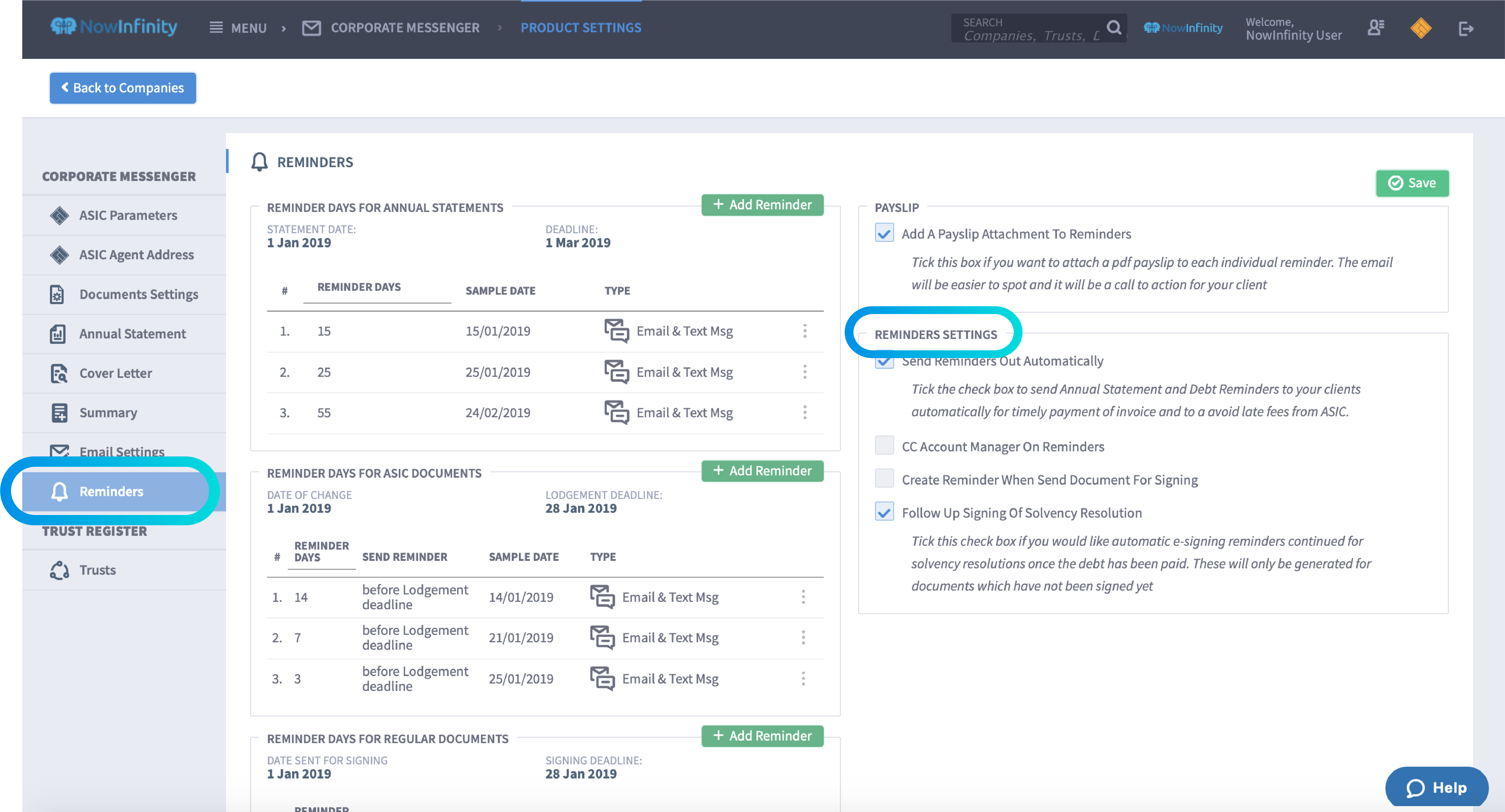 You may also select for the Account Manager to be the one to receive ASIC Electronic Invoices.