Navigate to Menu > Companies list
Open the 'Actions Menu' and select 'Export to Excel'.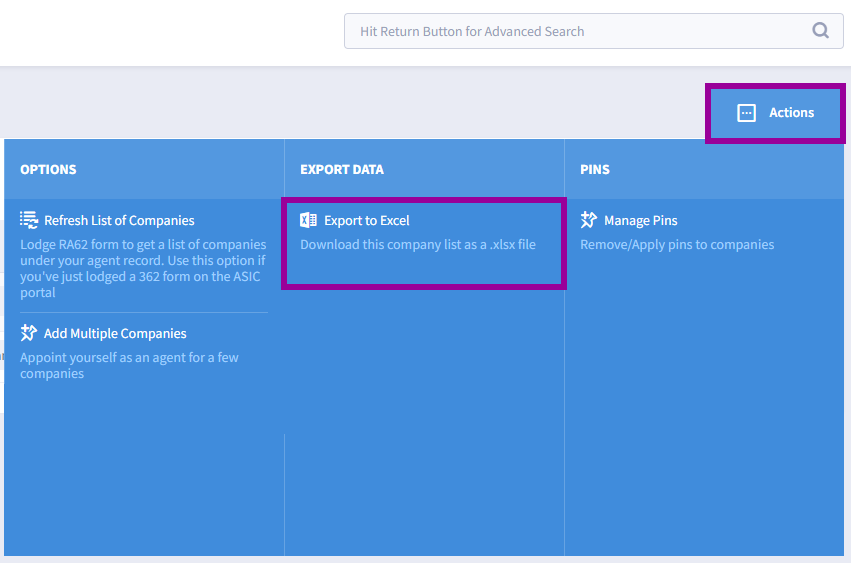 This option allows you to export your companies data into an excel spreadsheet.
Once selected, the below pop-up will allow you to select which data you would like to export. You also have the option to send the spreadsheet to one or more email addresses.