Below are the steps needed to set up the Summary Report.
Menu > Product Settings > Summary
The Summary can be used as a report on different activities within Corporate Messenger and can be sent as either a Daily, Weekly or Monthly report to the ASIC Contact.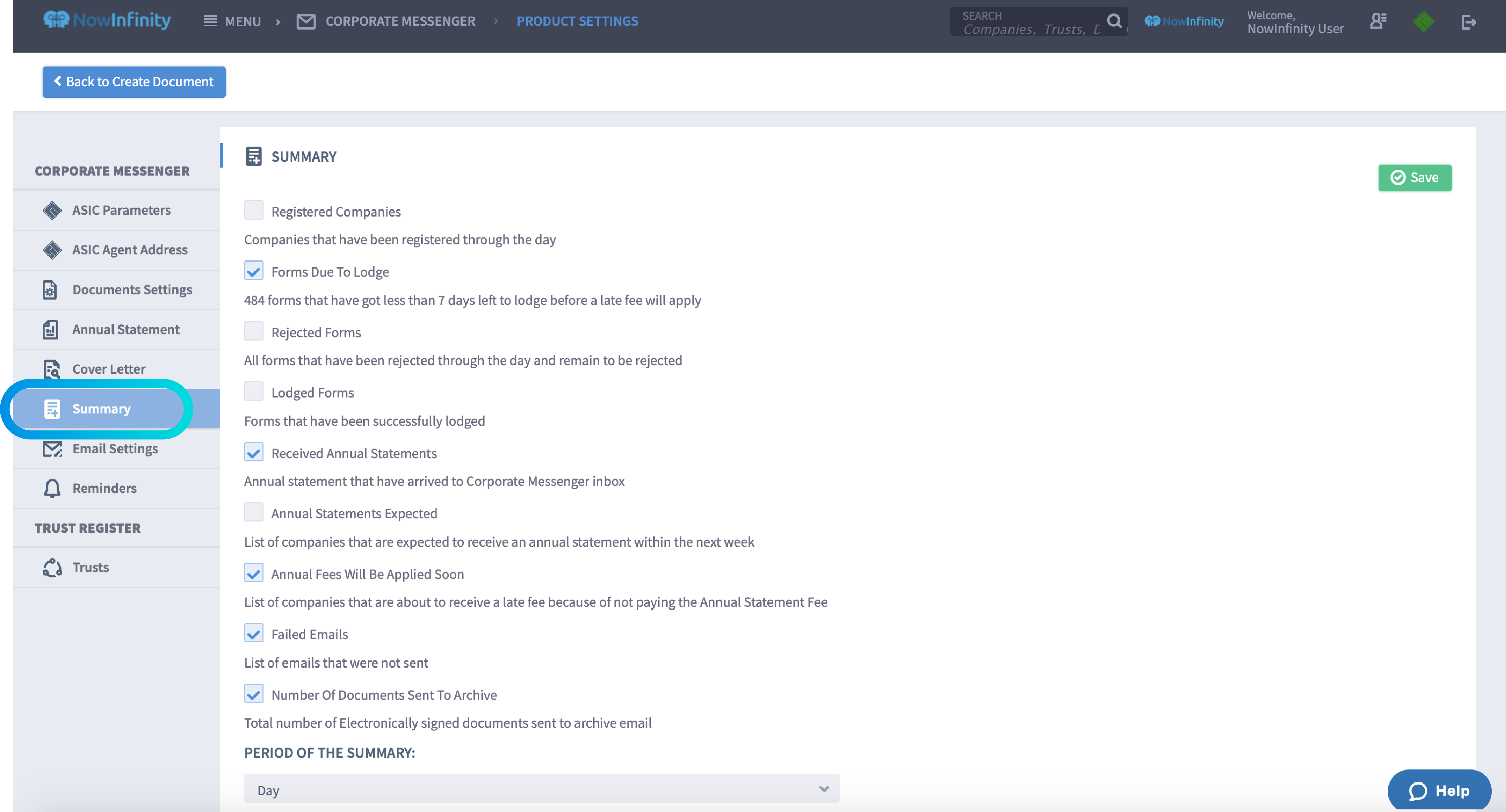 Following is the information you can choose to include in the Summary:
Registered Companies - Companies that have been registered through the selected period;
Forms Due to Lodge - 484 forms that have got less than 7 days left to lodge before a late fee will apply;
Rejected Forms -Iinformation about all forms that have been rejected through the selected period and remain rejected;
Lodged Forms - Forms that have been successfully lodged during the selected period;
Received Annual Statements - Annual Statements that have arrived in Corporate Messenger;
Annual Statements Expected - List of companies that are expected to receive an annual statement within the next week;
Annual Fee Will Be Applied Soon - List of companies that are about to receive an annual statement late fee;
Failed Emails - List of emails that were not sent during the selected period.
Click on the 'Save' button to save summary changes.
Note: By default, all check-box are un-ticked and 'Period of the summary' is 'Don't Send'.
The recipient of the Summary is the ASIC contact. To change the ASIC contact please see article on the ASIC contact.