Keywords: XPM, Xero Practice Manager, Integration, Integrations
The benefits of connecting the two platforms:
All documents and entities created on NowInfinity can be copied to XPM.
Existing data from XPM can be imported and utilised in NowInfinity.
Changes to company details made with Corporate Messenger will update in XPM.
Generating discrepancies reports.
Step A: Connecting the platforms
Navigate to Menu > Portal Settings > Practice Management: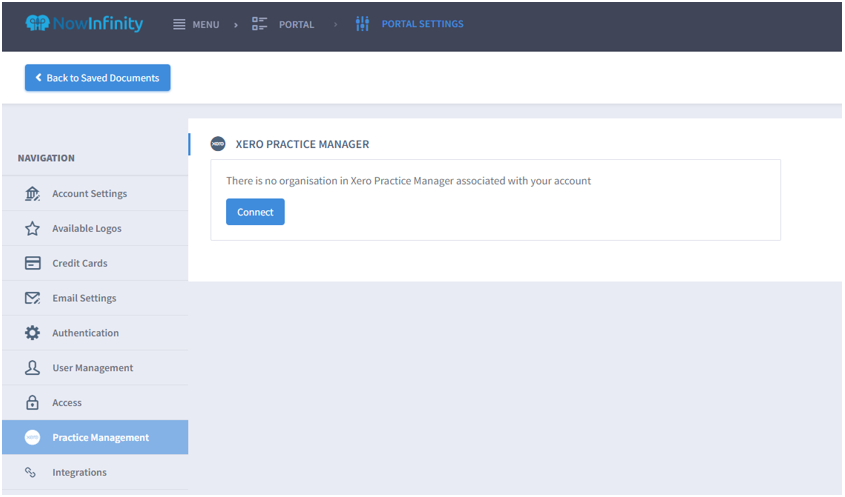 Click Connect below Xero Practice Manager. You will be automatically redirected to XPM to enter your Xero credentials.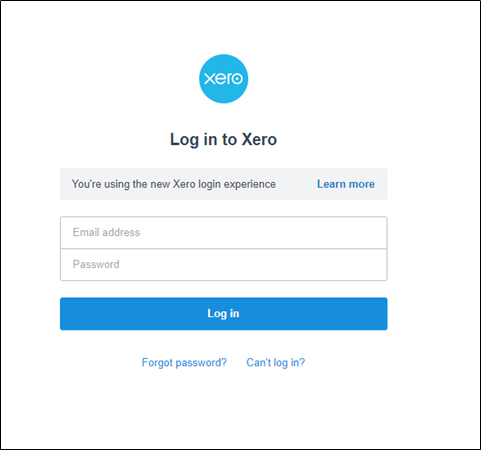 In some cases (like login on the new device or different region than usual), XERO can request additional verification of the email confirmation.
Follow the instructions from XERO to verify access to the related email.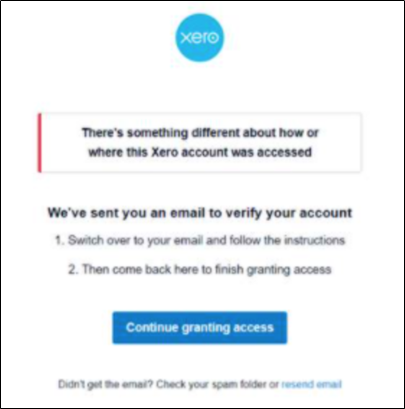 Allow access to your XPM account(s)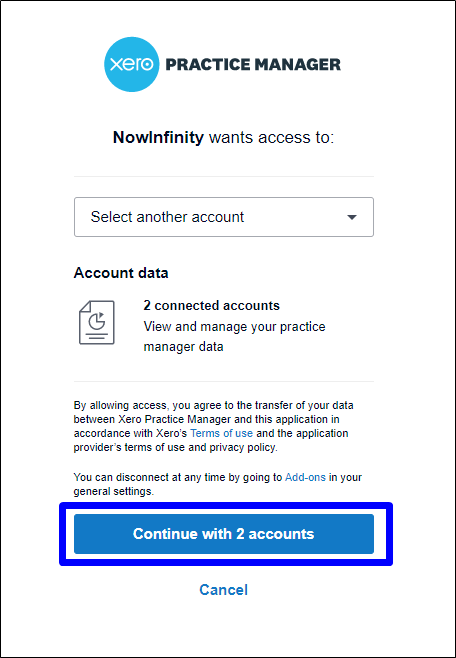 System is redirected to the Portal Settings page - XERO page. XPM is shown as connected: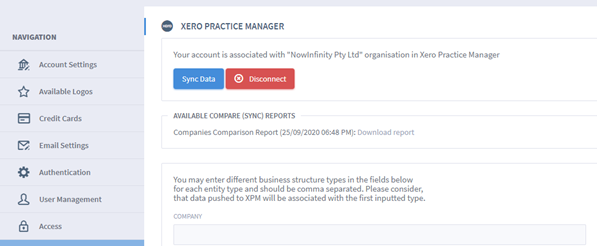 In the case where you have more than one XERO account under your login, the "Choose organisation" dropdown for choosing an organisation is shown:

Choose the organisation and click on the "Use organisation" button. After it, XPM is shown as connected.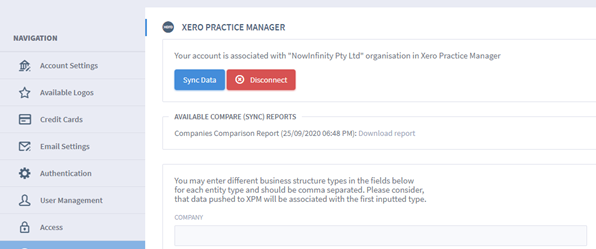 Note: A business in NowInfinity can only be connected to one single XERO account. Re-authorising the connection for a second account will revoke the access for the first XERO account.
Step B: Ensure the labelling below is the same as the labelling in XPM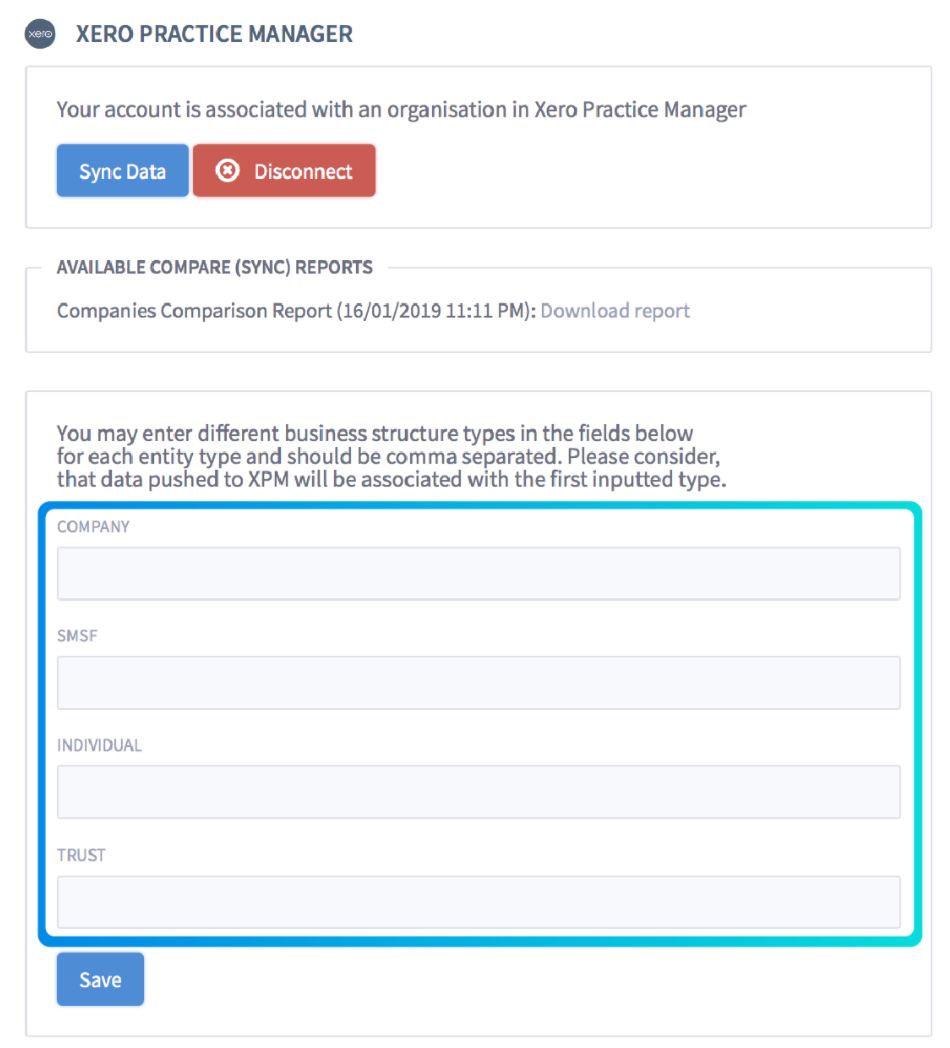 To verify the labelling in XPM, login to XPM.
Click on Business > Settings > Client Settings
Note: You need to have full admin access to be able to see the client settings on XPM.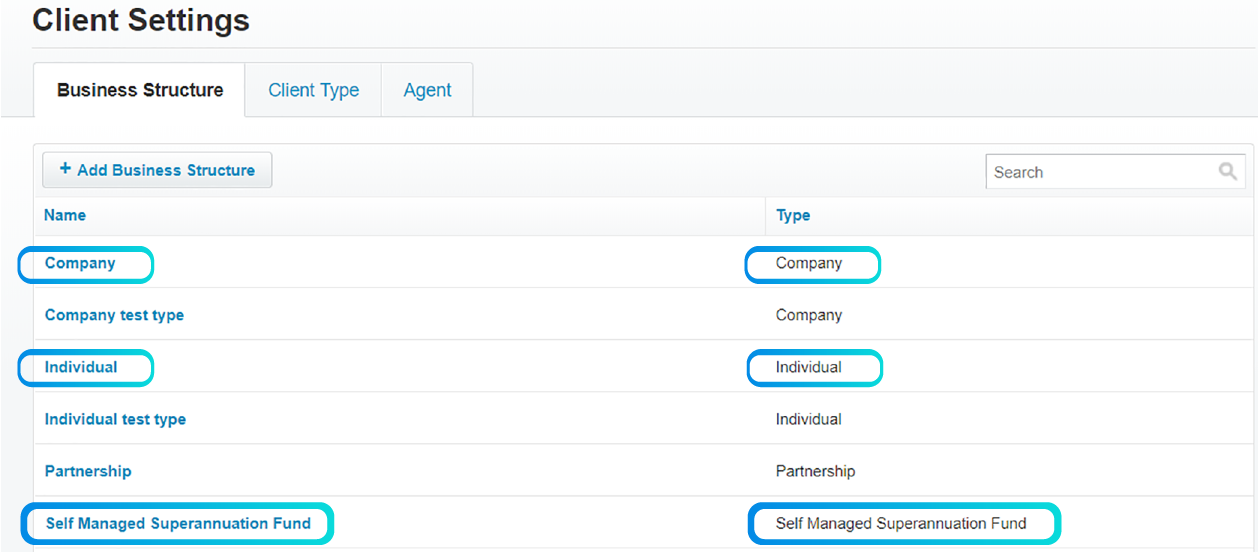 Go back to the NowInfinity Portal, complete the fields and click Save.
Step C: Click Sync Data and generate the discrepancy report
This step enables the synchronisation of data between NowInfinity and XPM. It also creates a comparison report which will identify discrepancies between the two platforms.
By identifying these discrepancies and resolving them, it will help you to work between your two platforms with ease.
Click on Sync Data:

The following pop up will appear. Click on Run to start the sync.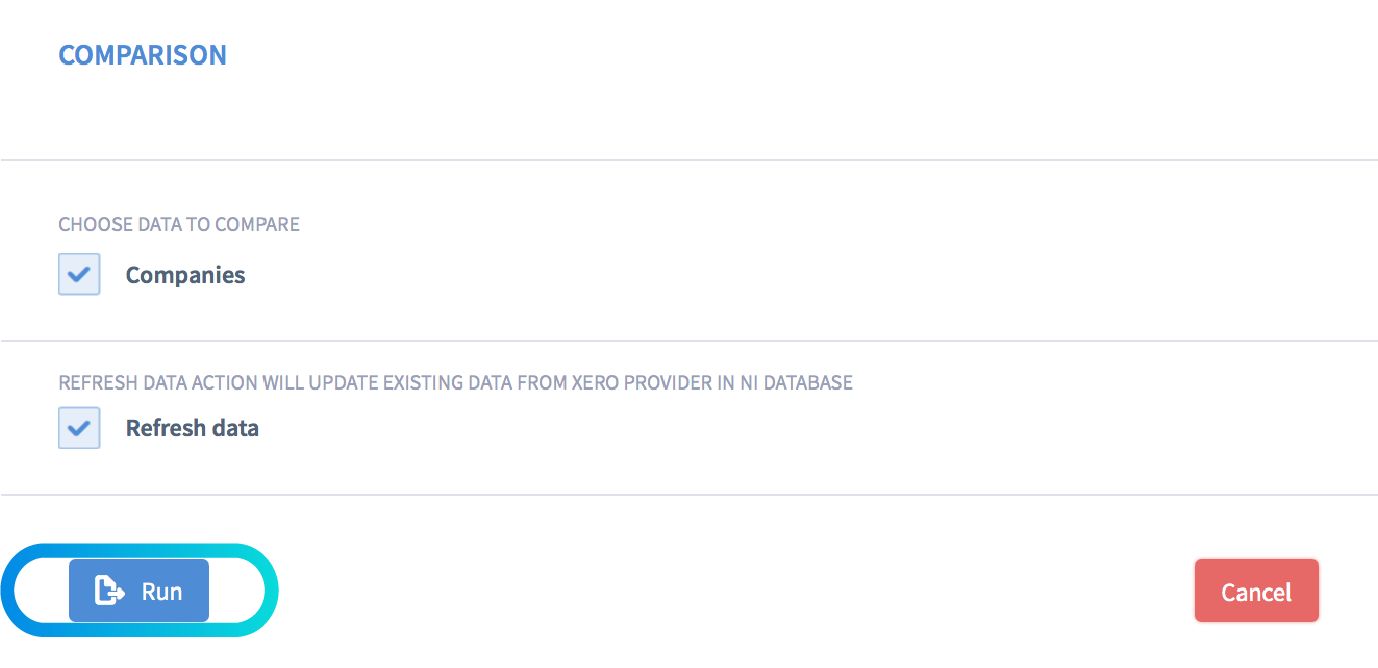 Note: it may take a couple of minutes to generate the report. You can continue navigating on NowInfinity website. You will receive the following notification when the sync is finalised:

Once generated, the report is available to download in the Xero section of your Portal Settings.

Is there an option to add more business structures?
Yes, you can add more than one business structure. There needs to be a comma used to separate the business structures. However, when you push through data to XPM from NowInfinity, the system will use the first inputted business structure.
Eg. If you entered Trust, Estate, Discretionary Trust as the business structure for the Trust section, when you push through trust information from NowInfinity to XPM, the Trust Profile in XPM will be under Trust as the business structure.
What to do if you receive the error: You don't have access to connect to Xero Practice Manager Accounts
To resolve this issue you can refer to our knowledge article, How to resolve "You don't have access to connect to any Xero Practice Manager Accounts" Error when connecting NowInfinity to XPM