Once a Company, Trust or SMSF has been created on NowInfinity, you can add this entity to your Xero Practice Manager.
Note: Ensure you have connected NowInfinity with XPM under your Portal Settings. To see how to connect the two platforms refer to our article Connecting to Xero Practice Manager.
When the documentation for the entity has been received, click on Xero Practice Manager under Integrations.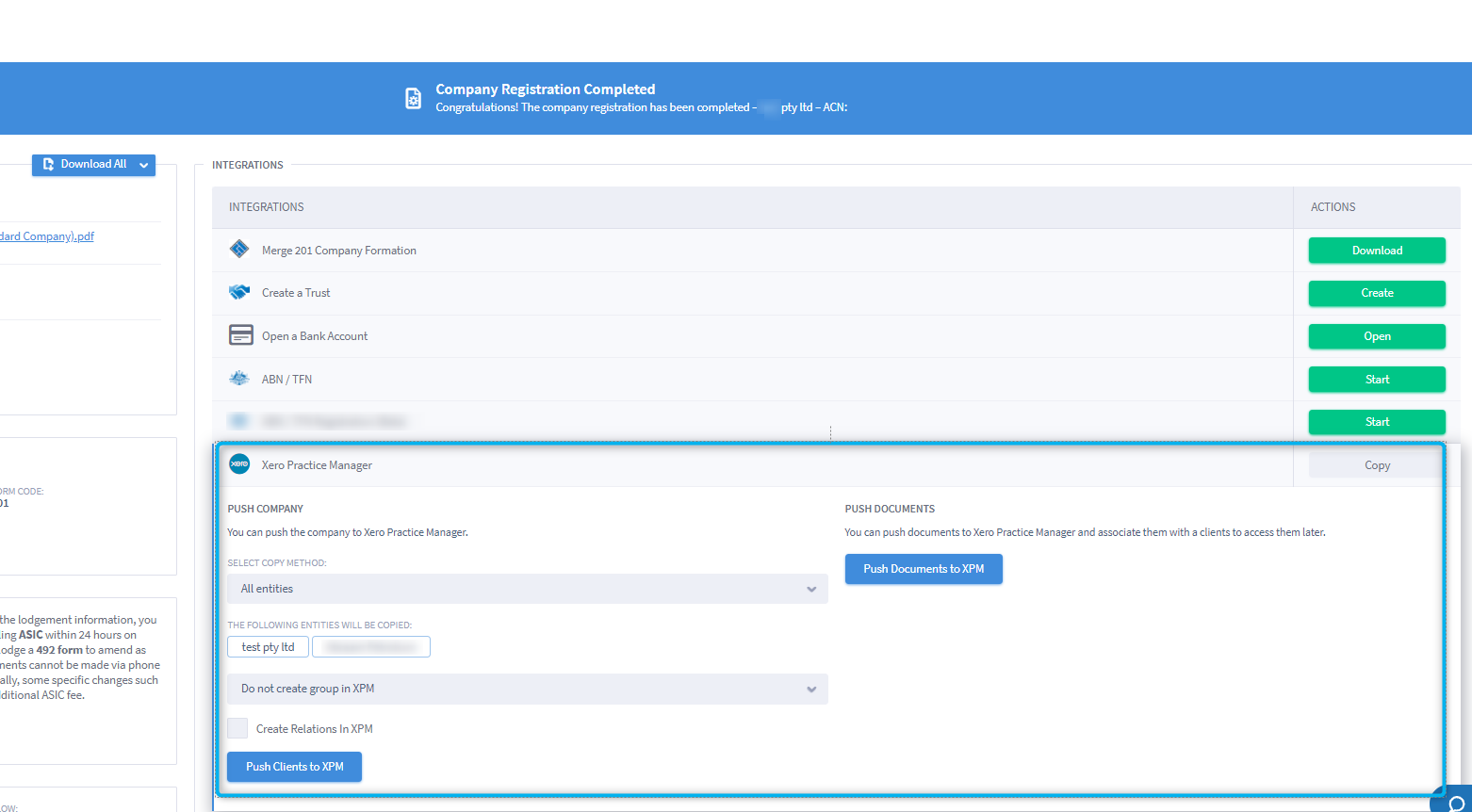 Alternatively, to access this page click on MENU > COMPLETED DOCUMENT > Search for the entity's name > Click on the name to open the documentation.
1. Select the entities to copy to XPM
Click on the dropdown box and select whether you would like to copy:
All entities created in this order including the Trust/Company plus each individual or company associated with this entity
All entities excluding the individuals
The Trust/Company only

2. Choose whether or not you would like to create a group in XPM, add the entities to an existing group, or a new group.

3. Tick this box to create relations in XPM.

4. Click on Push Clients to XPM to copy the entities to XPM as per your above selections.

5. There is an additional option to also copy the documents created for this entity to XPM
To copy the documents, click on Push Documents to XPM.

Once the documents have been pushed to your XPM account, the documents will appear on the documents page when you open the client record in your XPM (please see screenshot for the sample). You will get both the weblinks and the pdf version of the document.