To download the Unit Registry, go to Menu > Trust Register > Trusts > click See Fully Profile, open the full profile of a trust, and
Click on the sheet icon located at the top right corner of the Trust's profile.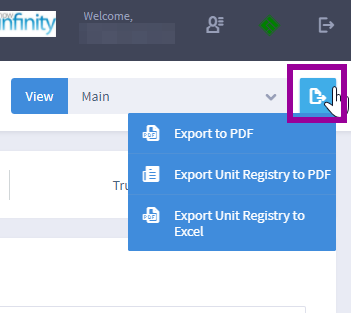 Export PDF: select option to download a PDF file on the Trust profile.
Export Unit Registry: Choose to export the Unit Registry as a PDF file or an excel spreadsheet.