Question
How can I resend failed emails?
Answer
Failed emails can be resent via NowInfinity by navigating to Menu> Productivity> Outgoing Correspondence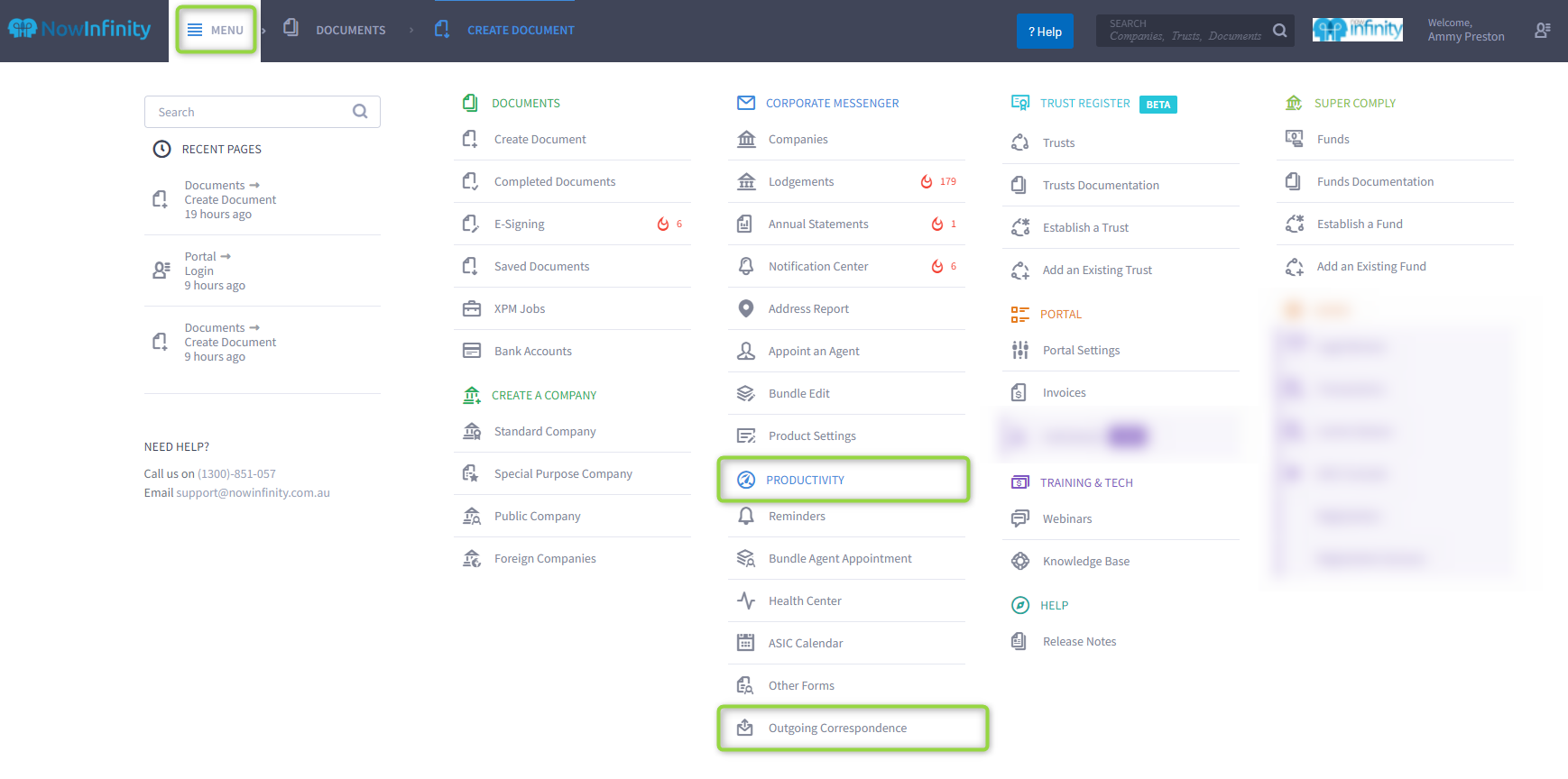 Once in the Outgoing Correspondence page, resend the failed emails by clicking on the Resend button located under the Actions tab.
These emails can be sent individually.

Note: Prior to resending failed emails, the email settings on your account will need to be checked by your IT person to confirm they are correctly configured.
If you do not have an IT person, we can refer you to our IT Partner for specialist expertise on a fee for service basis.