Question
As the SMSF Member Application Form does not allow for members under 18 years of age, how can I add a member who is under 18 years of age?
Answer
Complete the Trustee Consent and Member Application form by adding the minor as a member but entering their Date of Birth as being over 18 years of age.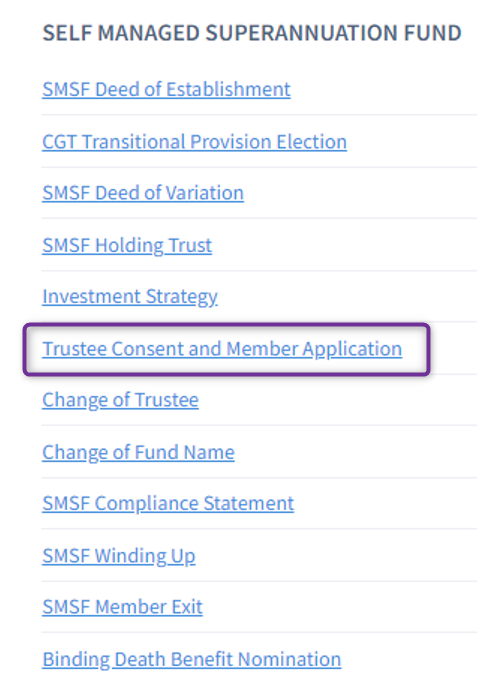 Note: On the "Presentation" tab, if you select one of the Printing Options, add a note within the "Special Instructions" section, stating that manual changes will be made to this document for the minor's correct Date of Birth. This will notify our Printing Team to temporarily halt the Printing Job until the manual amendment has been made.
E.g.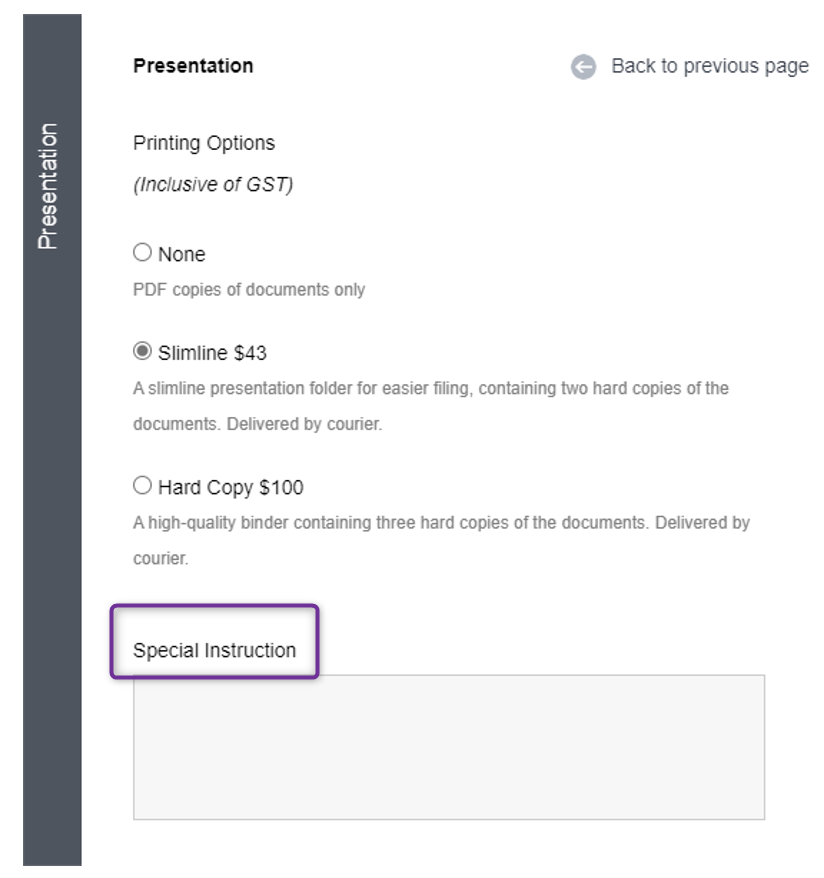 Once the form has been finalised and paid for, you will need to email legal@nowinfinity.com.au with the name of the SMSF, name of the minor, the minor's correct date of birth and details of the parent or guardian who will be acting as trustee on behalf of the minor. Our Technical Compliance team will then make the amendment manually and inform you when this has been completed.
Note 1: If the guardian, who will act as trustee on behalf of the minor, is not an existing member/trustee of the Fund you will need to use our "Change of Trustee" document form to appoint that guardian as a trustee of the Fund. Refer to this article for instructions: How to change Trustee of an SMSF?
Note 2: Once the minor turns 18 there is also an obligation to add that individual as a trustee/director of the corporate trustee.
Further information
Adding a Member to a Self Managed Superannuation Fund (SMSF)
Disclaimer: You acknowledge and agree that our Services and Materials do not constitute or contain personal or general advice for the purpose of the Corporations Act 2001 (Cth) and that we, our employees and advisers do not offer any legal, accounting, tax or other professional advice or services in connection with the provision of our Services and any Materials.