Class is committed to helping your business accelerate its journey to a simpler, more automated way of working. That's why we are trialling ClassMate to recommend answers to your queries.
Your feedback is valuable to us and can be provided by clicking the "Get in touch" option.
This article provides information on how to access and use ClassMate.
How to access
Click on the "Help" icon in the bottom right-hand corner of the NowInfinity Screen:

ClassMate
A window opens
A welcome message will appear with 3 suggested articles
Type your question in the text box - you can use conventional language or keywords
ClassMate responds with a list of up to 3 new articles which may be helpful
Click on the relevant article

What happens when I click on a suggested article?
The article will open
A feedback notification appears at the bottom of the window:

"Yes" closes the feedback notification - you can return to ClassMate by clicking the "Back Arrow" at the top of the chat window
"No, I need help" - opens a second feedback notification asking for further information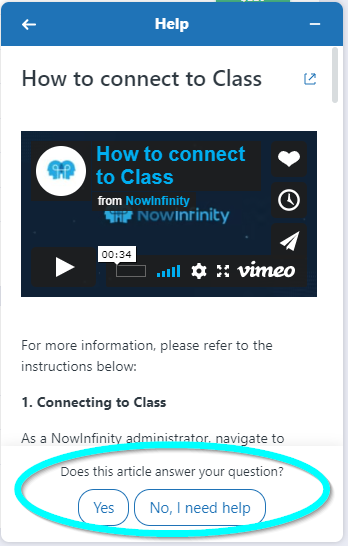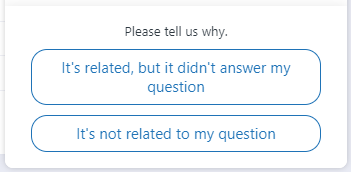 What to do if the article doesn't answer your question
Ask another question, or
Click "Get in touch"
How can I get in touch with the Customer Service Team for support?
Click on "Get in touch"
Chat - to contact a Customer Service Consultant, or
Leave a message - a form will open for you to complete