NowInfinity does not generate Public Company Constitutions, therefore you will need to source this externally prior to completing the company registration.
1. Navigate to Menu > Create Documents > Company Formations > Public Company: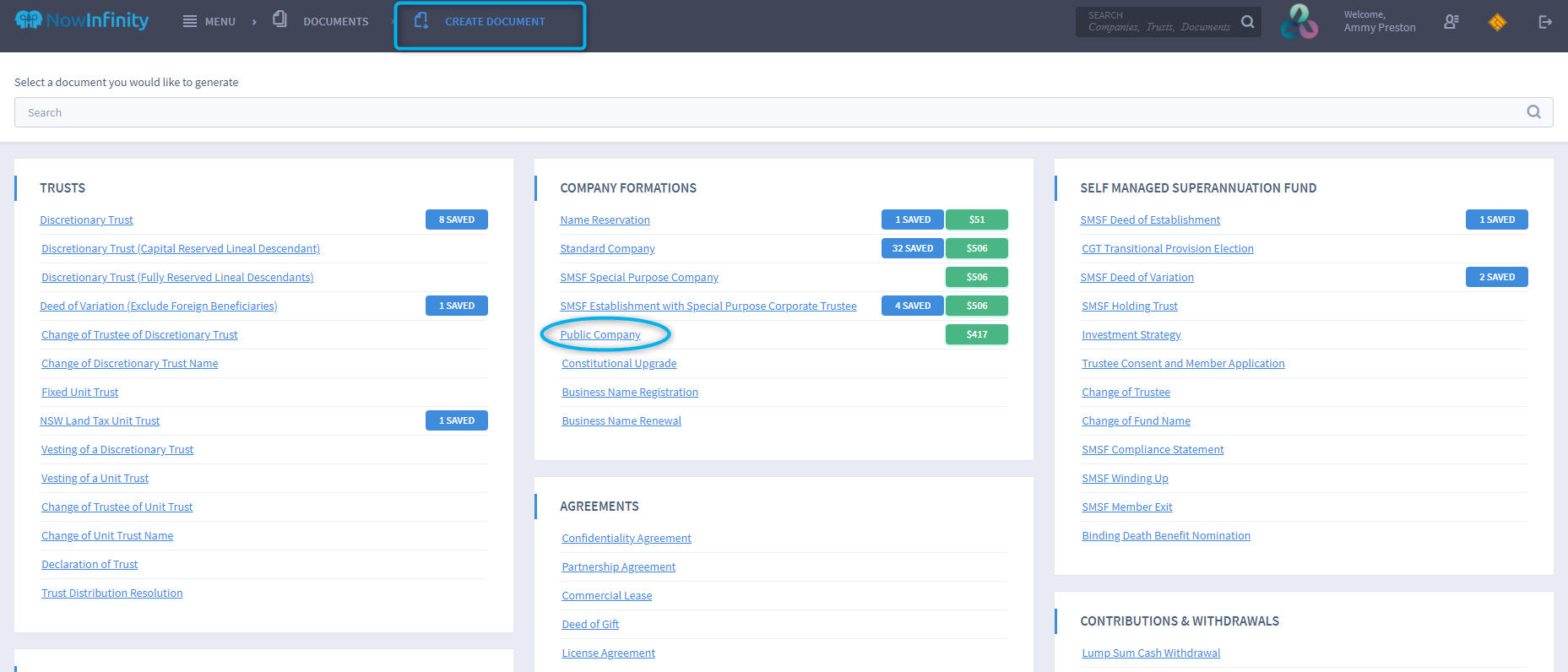 2. Once the form has been completed and payment has been made, send the Constitution to info@nowinfinity.com.au with the subject "Company Name Constitution for (Name of company)"
3. A NowInfinity support member will manually lodge the registration for you, and forward the constitution to ASIC on your behalf.
Once the company has been registered you will receive email confirmation. If the registration is rejected by ASIC, you will receive an email notification with details of what information needs changing. Once you have made required changes, please advise the NowInfinity support team member assisting you with the application, and they will resubmit for you.
Note, once registered, you will need to lodge a Form 362 to appoint yourself as ASIC agent for the Company to have access to their profile via the Companies list.