Question
How can I change the Trustee of a Discretionary Trust?
Answer
"Change of Trustee" document allows for the appointment, removing or changing the Trustee of the Trust.
Select the "Change of Trustee" form under the "Trustee & Appointor" menu from within the Trust Profile. (If you are not using NowInfinity's Trust Register, select the "Change of Trustee of Discretionary Trust" document from the Create Document page).

Appointment and Resignation clauses
To find the relevant appointment and resignation clause, you will need to refer to the most current Trust Deed of the Trust. When determining who has the power to make the trustee change, it is critical to consider the deed settling the trust, as well as each subsequent deed and instrument affecting the trust matters. If required, contact NowInfinity's Legal Referral Providers for assistance.
Who has the power to appoint a new trustee?
If "other" is chosen, an additional page will be added to the form to be completed with the details of the "appointing party". Details of the appointing party will be disclosed in the current trust deed of the fund. If you are unsure of who the appointing party is, it is recommended to seek legal advice. If required, you can contact NowInfinity's Legal Referral Providers for assistance: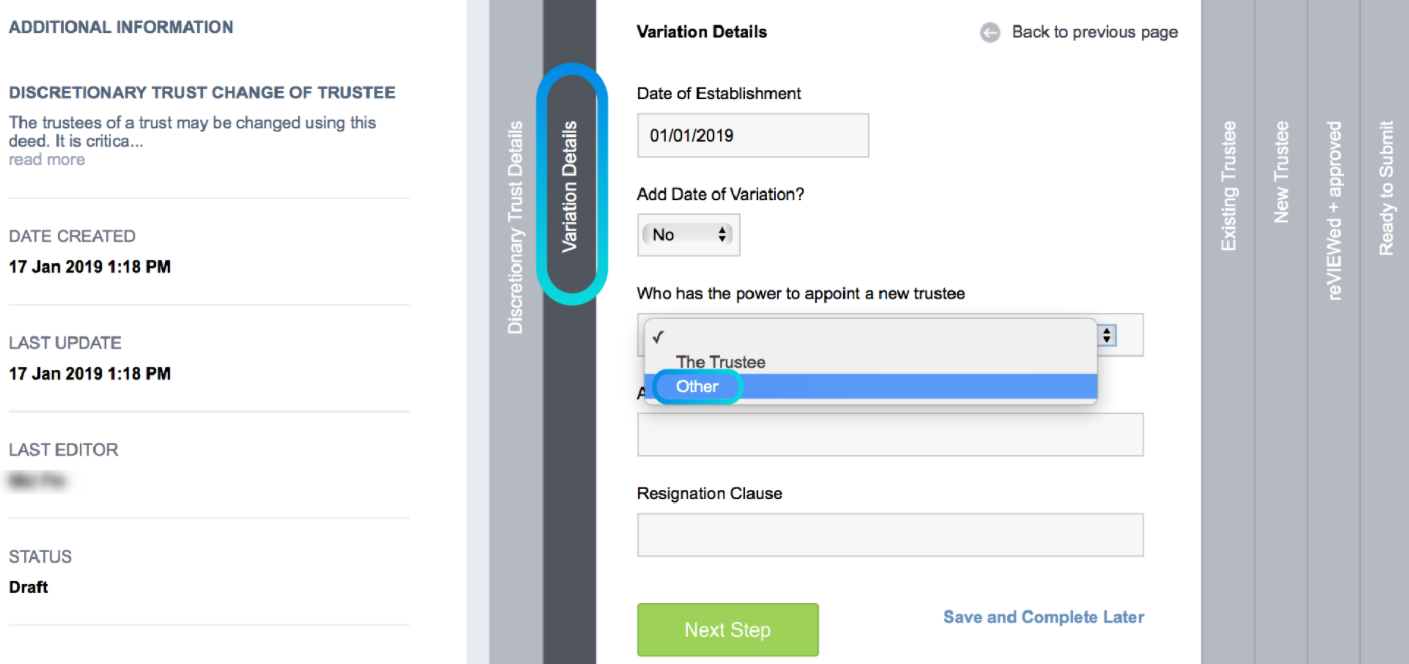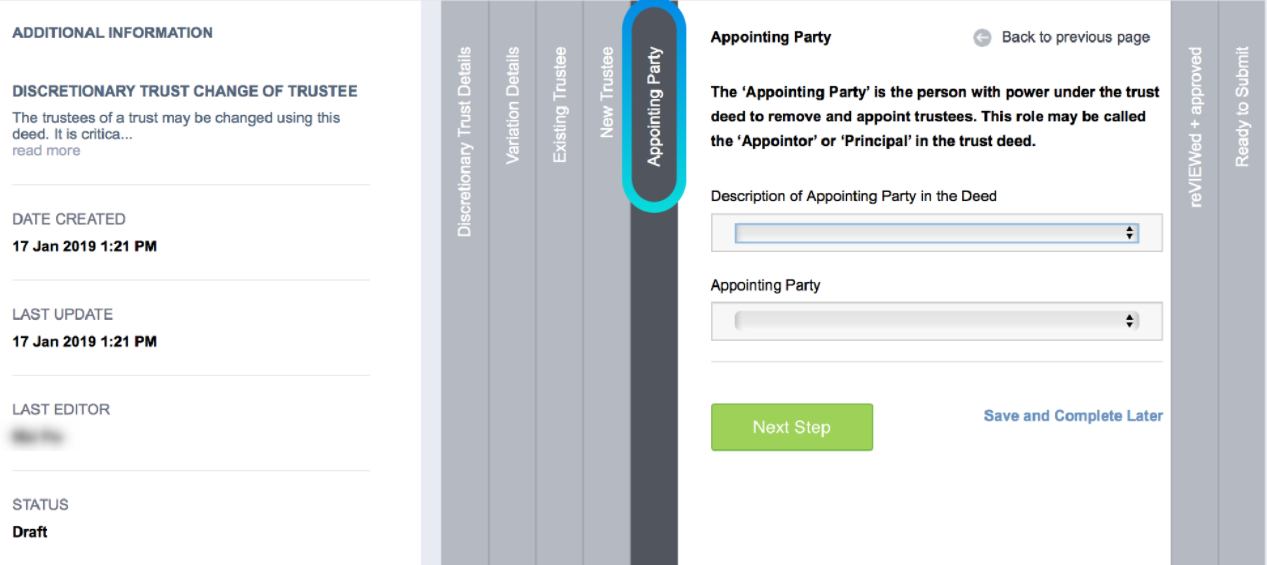 Existing and New Trustee Details
Important: This Deed of Change of Trustee takes the approach of retiring or removing all existing trustees (including any that intend to continue as trustees) and then appointing new trustees (again, including any wishing to continue).
All Trustees are required to be entered into the Existing Trustee Details page, regardless of whether they are continuing or not. For each Trustee, you select if they are continuing, or if they are exiting:

If "Continuing as a Trustee" is selected, the Trustee's details will be pre-filled on the "New Trustee" page, these details should not be overridden. From this page you can then add any new Trustees:

Once completed, and the documents have been signed by the client, you will need to mark the document as signed. Once this has been done, the new trustee changes will be updated on the Trust Profile.