Welcome to the October edition of our NowInfinity FAQ newsletter.
Did you know?
You can keep up to date with the debt reports for companies, access ASIC generated invoices for companies, lodgement validation reports and also
Resolve discrepancies between NowInfinity and XPM database via the Notifications Center page?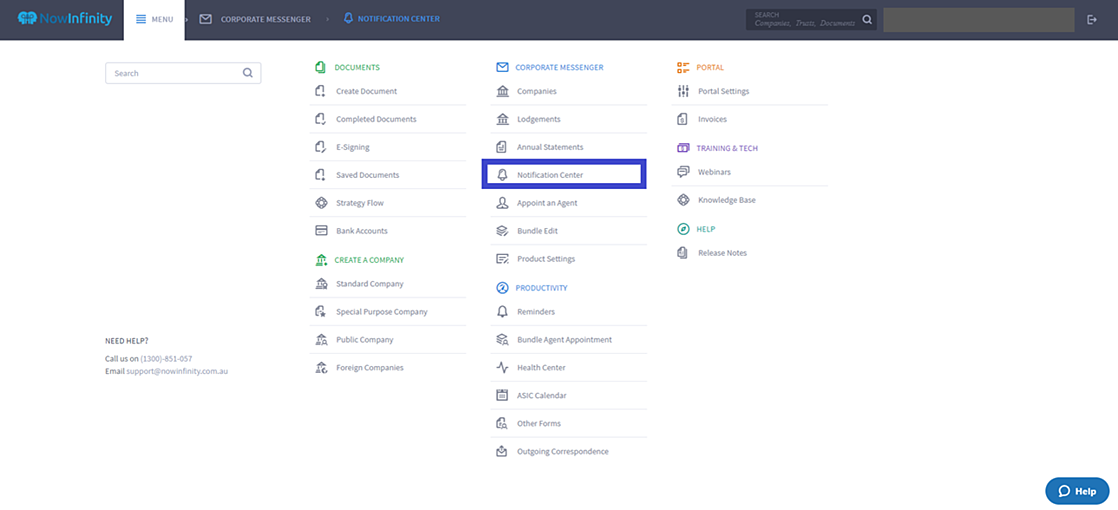 Contact our support team via our live chat or send us an email at info@nowinfinity.com.au
for further information in relation to any recent updates or announcements.
You can also join our weekly webinar to walk through Corporate Messenger, Documentation Suite and Trust Register. Click here to register.
Please also check out our Top 3 FAQs for October:
How will NowInfinity manage Directors Identification Number's (Director ID), and when is this expected to be available? Click here for more information
How to request a bulk transfer of multiple companies if you are changing your agent details with ASIC? Click here for more information
How to send ASIC forms to your client for signing? Click here for more information
For previous FAQ newsletters click here.