Did you know?
You can track emails sent from your account including e-signing envelopes, reminders and also resend them from the Outgoing Correspondence page?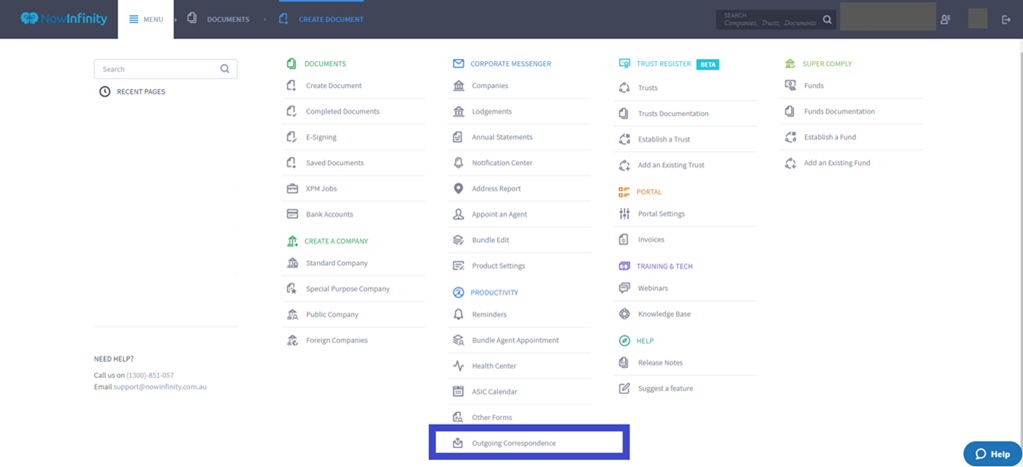 Contact our support team via our live chat or send us an email at support@nowinfinity.com.au for further information in relation to the Outgoing Correspondence.
You can also join our weekly webinar to walk through Corporate Messenger, Documentation Suite and Trust Register. Click here to register.
Please also check out our Top 3 FAQs for September:
How to download Share Certificates for a company? Click here to find out
How can I export a list of sent Reminders? Click here to find out
Why does ASIC override Officer cessation dates with an effective date of cessation more than 28 days in the past? Click here to find out
For previous FAQ newsletters click here.
Thank you for choosing NowInfinity