Question
Is it possible to register a Business Name using the name of an already existing Company?
Answer
If the Company has an ABN, the Business Name can be registered to this. If the Company does not have an ABN, they would need to apply for one before registering the Business Name.
To apply for a Business Name Registration via NowInfinity, navigate to Menu > Create Documents, and select the Business Name Registration form from the Company Formations section: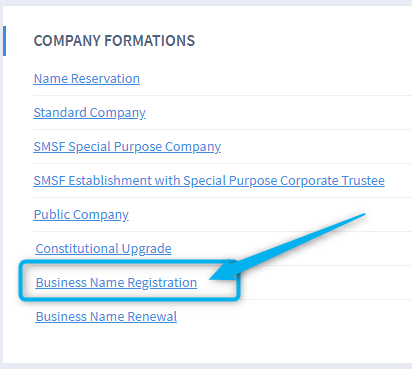 For further information on Business Name Registrations, contact ASIC on 1300 300 630 or, use their online chat service. You can also visit the ASIC website.