Question: How do I set up a Trust and Corporate Trustee?
Answer: If the Company is not yet established, this needs to be done first.
Step 1: From the Create Documents page under "Company Formations", select the "Standard Company" form: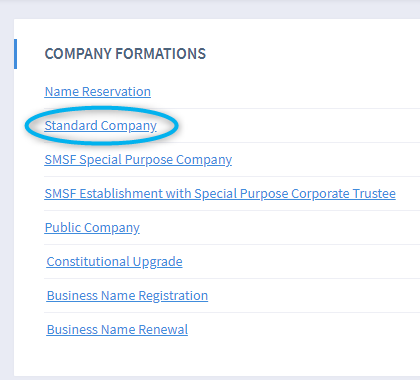 Step 2: On page two of the form, select "Yes" to "Do you want to create a Trust as well?":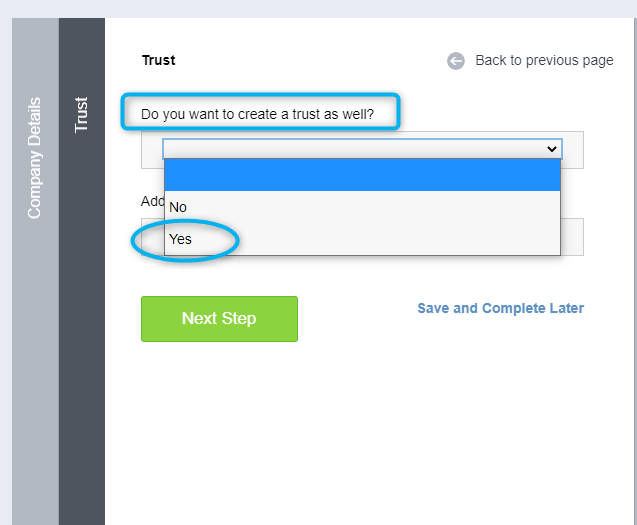 Step 3: If you would like to open a bank account for the Trust, select "Yes" to the question "Add resolution to open a bank account?":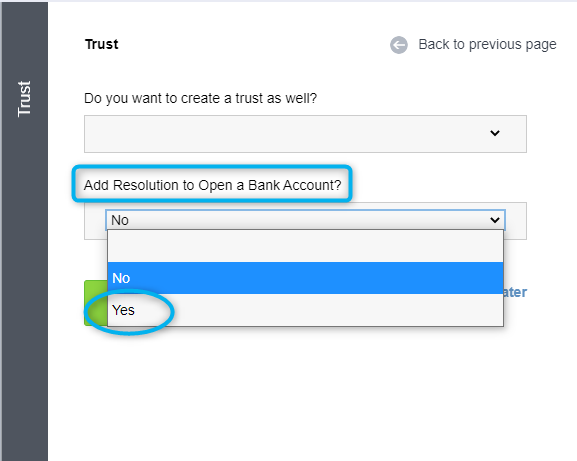 Step 4: Select the Trust Type: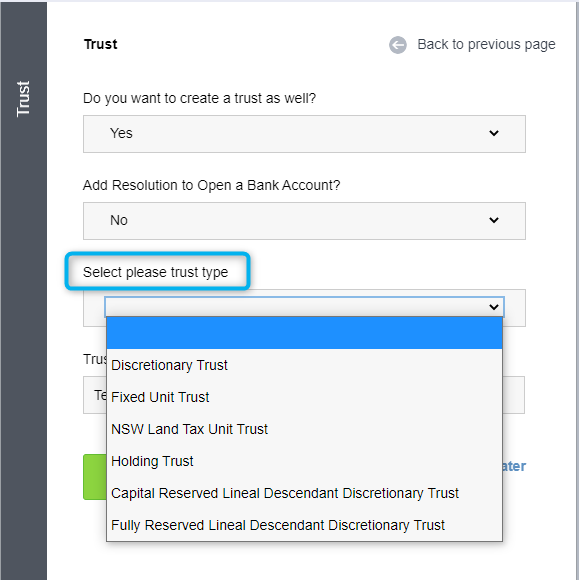 Step 5: Enter the Trust name: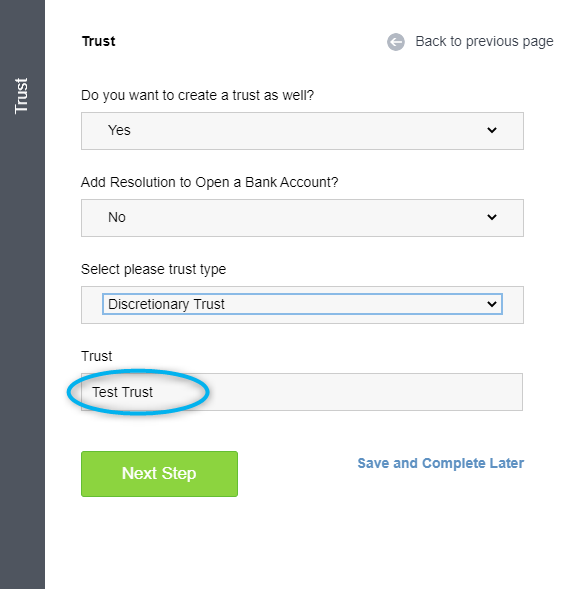 Step 6: Complete the rest of the company registration form and submit to ASIC
Step 7: Once the company has been registered, to continue with the Trust establishment, go to the "Completed Documents" page.
Open the company registration and under the Integrations section, select the "Create Trust":


Step 8: Complete the Trust Establishment form: