Step 1: Navigate to MENU > AGENT Setup

Step 2: The following three steps require completion:
ASIC Agent Number
EDGE Username
EDGE Password
*EDGE credentials are required to use NowInfinity. If you do not have an EDGE username and password, you will need to apply for these through ASIC. You can locate this form under the 'Other Forms' section of the NowInfinity platform. Once completed you will need to lodge the form via email to ASIC agent.registration@asic.gov.au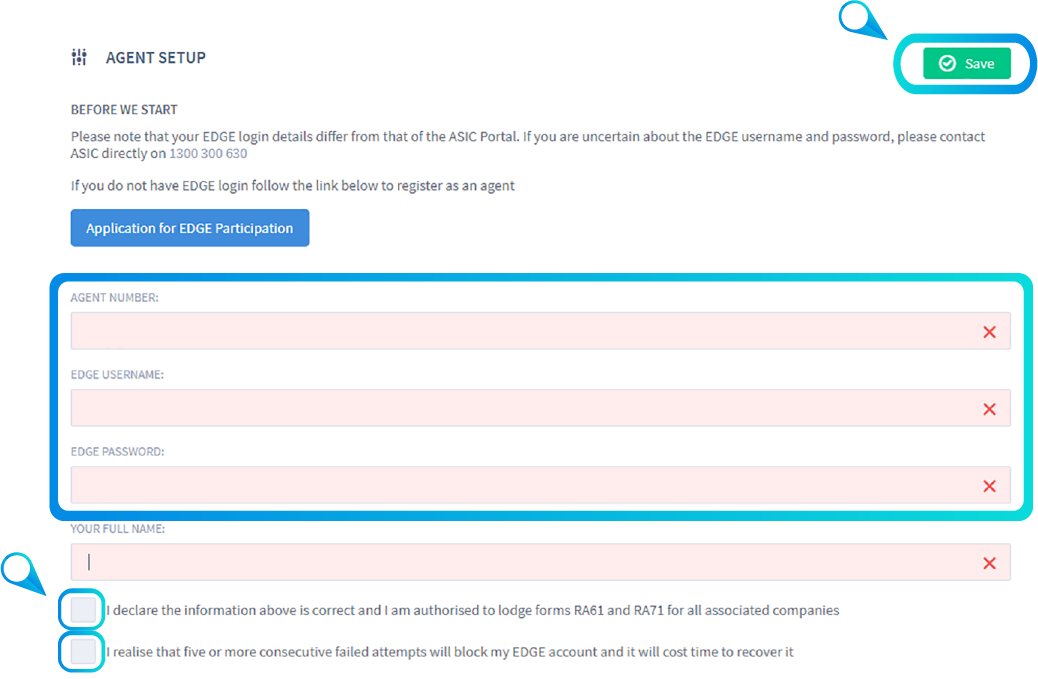 Once all requirements are completed, click "Save".
Once you click on the "Save" button, the system will automatically lodge an RA61 (Companies list request) to import all companies associated with your ASIC agent number. Once the RA61 is accepted by ASIC, the system will lodge an RA71 (Request for Company Details) for each company.
The duration required to import companies will depend on the number of companies associated with your agent number and the ASIC online connection. We recommend allowing one business day for the import to be completed. You can always check on the number of companies imported by navigating to Menu > Companies.