Note: Before applying for EDGE credentials, ensure you are registered with ASIC as a Registered Agent. For more information you can refer to How to become a Registered Agent.
The EDGE application form is available under 'Other forms' in the Main menu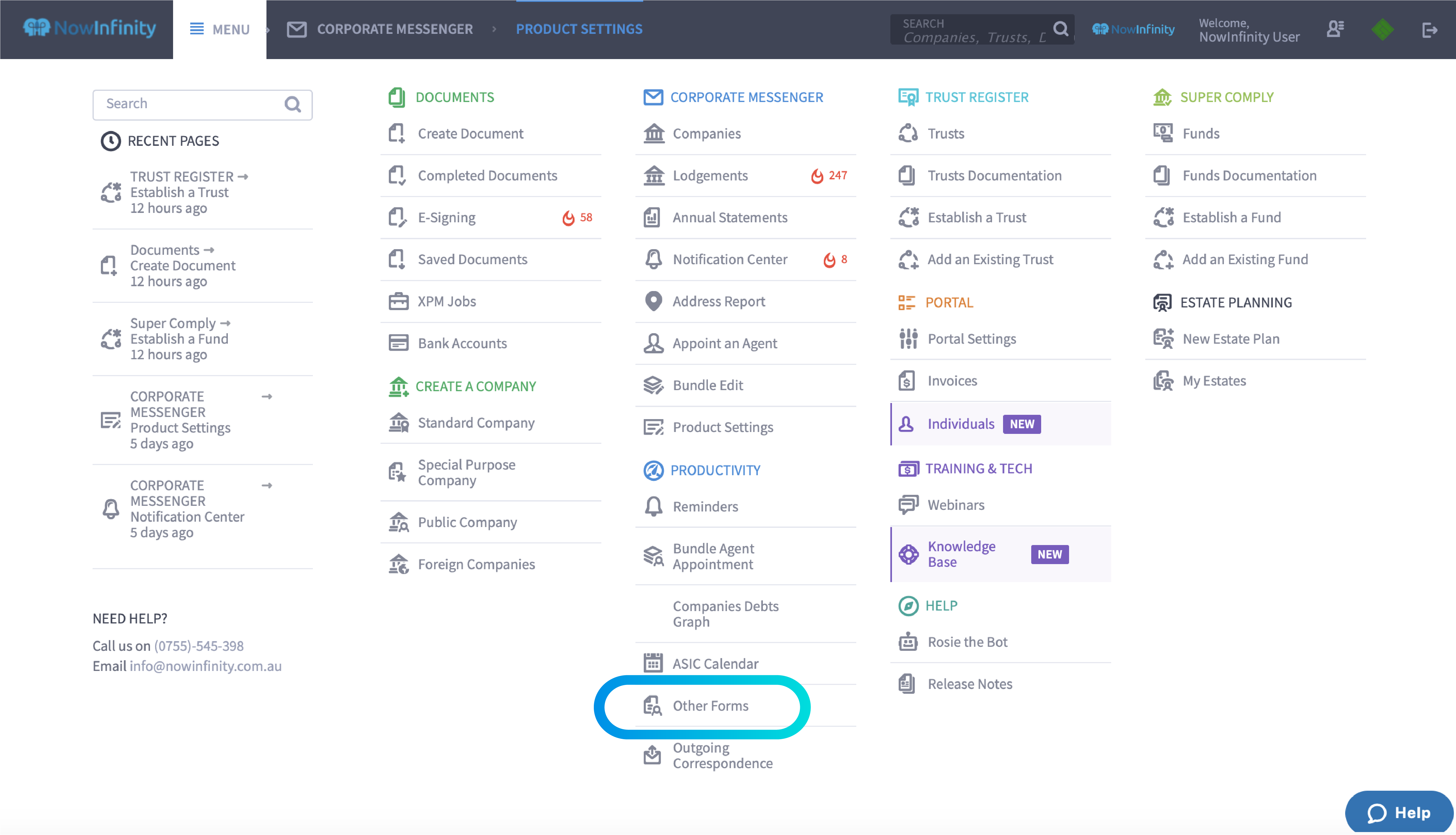 Note: There is no fee involved in lodging the form nor is there a lodgement deadline. The completed form can be emailed to – agent.registration@asic.gov.au or sent via mail:
Australian Securities & Investments Commission
PO BOX 4000
Gippsland Mail Centre VIC 3841
Processing time for the application form if sent via post, will be 5 to 7 business days and if via email it will be within 2 to 3 business days. ASIC will then email the EDGE login and password to the email address that was provided in the application form.