Key Words: LRBA, SMSF loan from member, SMSF, related party
Question
How can I create a Limited Recourse Borrowing Arrangement (LRBA) from a member to a SMSF?
Answer
Use the "LRBA Suite" service under the "Loans" section of the platform.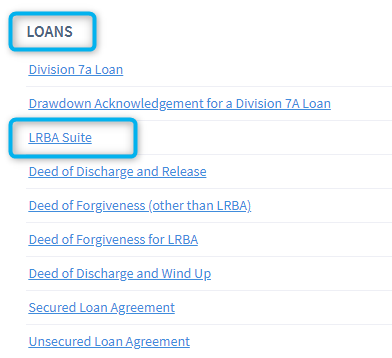 Under the "Lender" tab, you would select "Private" for a related party loan.

If the loan is to be made from a member, then you would select 'Individual' as the type of Lender.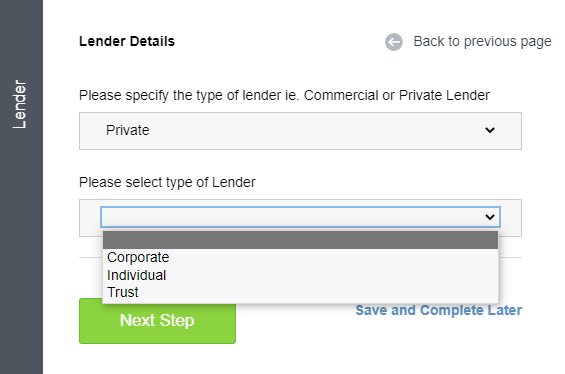 You should keep in mind the relevant legislative requirements regarding related party LRBA arrangements and seek advice if necessary.
Further Information
Limited Recourse Borrowing Arrangement (LRBA) and Holding / Bare Trusts