When you establish and register a company through NowInfinity, you have the option to add the company to Corporate Messenger by generating a Form 362 (appoint as agent) from the Collaboration page.
Click on the green "Add" button next to "Generate 362 form and add to Corporate Messenger"

Complete the section:
The "Authorising Office holder" should be a current office holder of the company. The details entered into the form need to match ASIC's records exactly. The office holder is required to sign the form.
"Signing manager" - contains a list of users registered under the company Account. The name of the signing manager will appear on the ASIC form under Lodgement details. No signature is required from the signing manager.
"Email", "Phone'" and "Preferred name" are optional and refer to the "office holders" details. If these sections are completed they will be saved on Corporate Messenger on the company profile.
Once all the information is completed, click "Add to CMS" to create a 362 form.

This newly generated form will need to be sent to your client for wet signing.
Once signed, upload the signed document and lodge: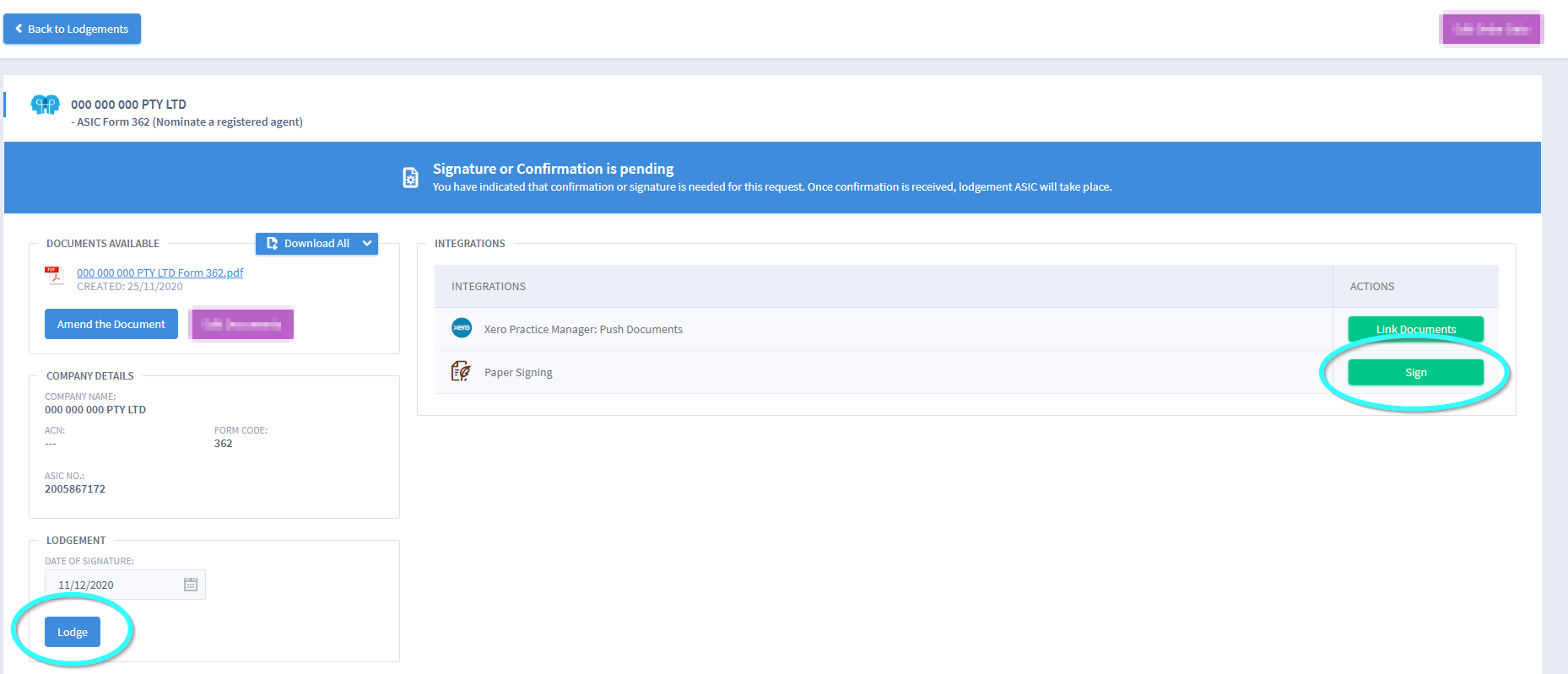 Once successfully lodged the system initiates automatic lodgement of the RA61 form to update your list of companies and the new company will appear on the Companies list in Corporate Messenger.