Question
What does the Public Officer do?
Answer
The Public Officer of a company is the person who the ATO normally deal with in relation to the entity's tax affairs, for example, record keeping and submitting company returns.
For more information you can refer to Primary contact and authorised contacts.
Question
Who is the Public Officer?
Answer
If the company was created and registered via the NowInfinity Platform, the Public Officer of that company is the first Officeholder who was entered into the interview form during creation.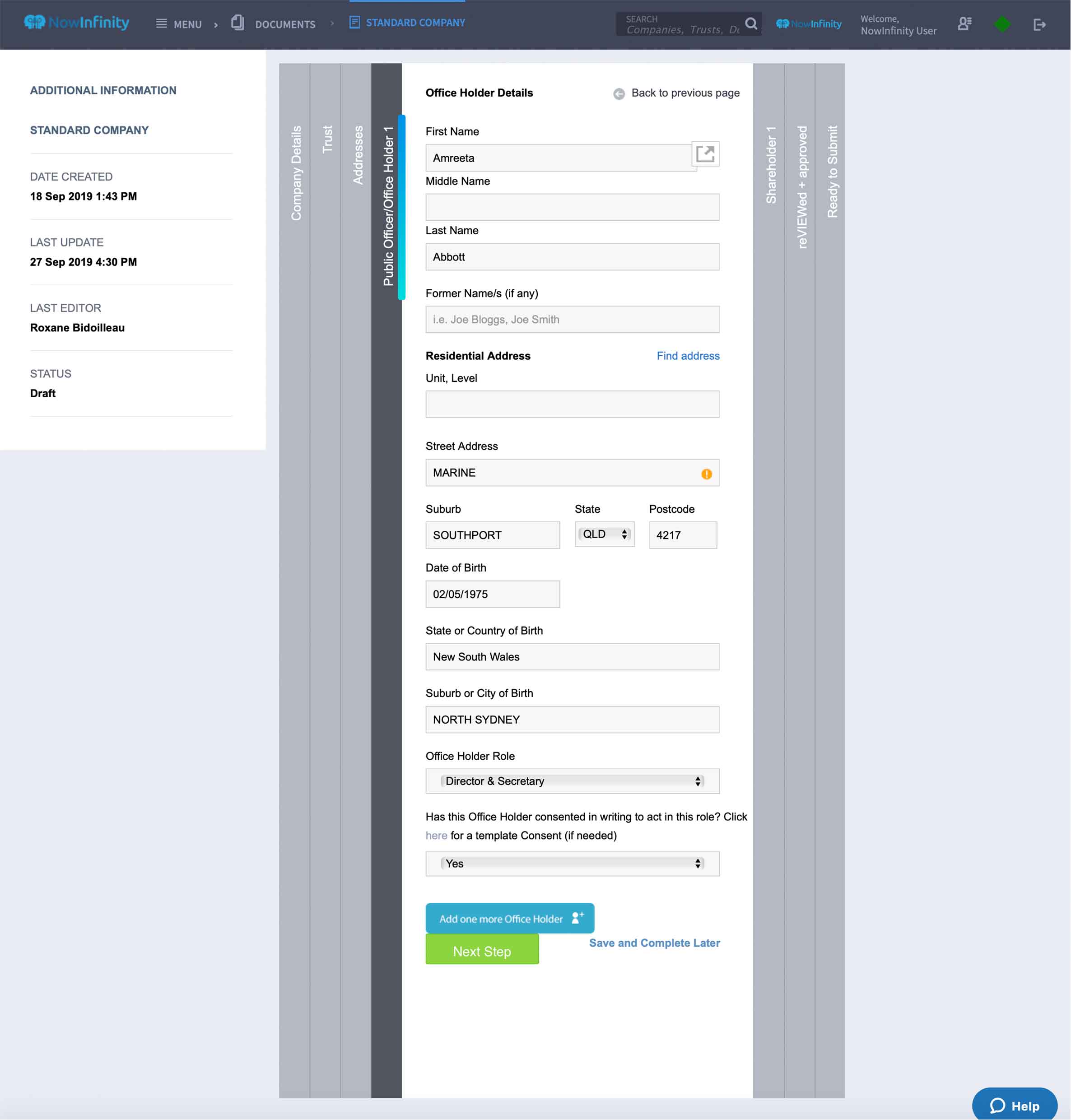 Question
What if the company was not created on NowInfinity?
Answer
If the company was not created via NowInfinity and you do not know who the Public Officer is, you can contact the ATO directly to retrieve this information.
Question
How do we change the Public Officer?
Answer
If you wish to appoint a new Public Officer, you must do so through the Australian Taxation Office (ATO). You can refer the ATO website for more information on how to Update your details.