You can establish a new fund in NowInfinity via the Main Menu or via the Actions menu in the Fund Register.
1. Establishing a new fund from the Main Menu
Navigate to the Main Menu and select the "Establish a Fund" button under the "SuperComply" heading.

2. Establishing a new fund via the Action menu in Fund Register
Navigate to the Fund Register within SuperComply by clicking the "Funds" button in the Main Menu under the SuperComply heading.
Once you are in the Fund Register, select the "Establish a New Fund" button in the Actions menu under the "Import/Export" heading.

Both these buttons will redirect you to the SMSF Establishment document interview form where you can enter the necessary information to create the SMSF Establishment documents.
The interview form will require you to enter the Fund details, the trustee details and the member details.
Fund Details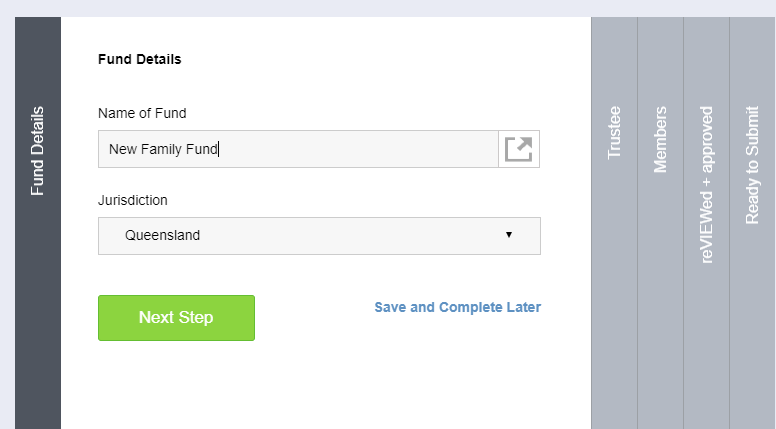 Trustee Details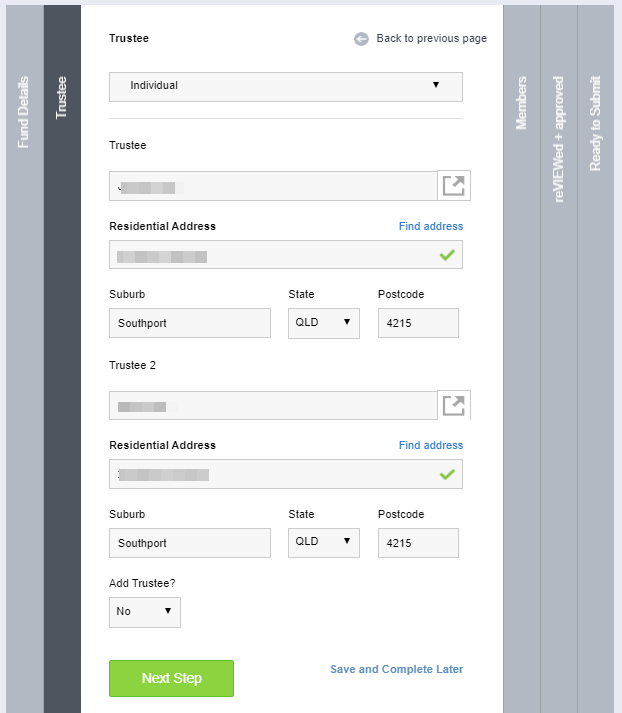 Member Details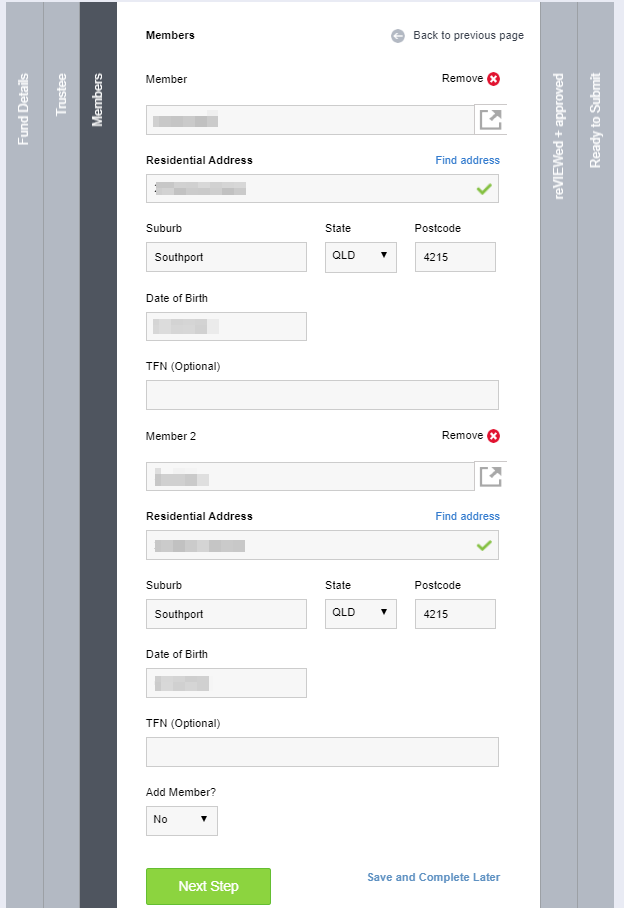 After completing the form, you will be redirected to the Collaboration page where you can add the fund to SuperComply.
Detailed instructions are available in How to add a fund into SuperComply via completed documents.
Disclaimer: You acknowledge and agree that our Services and Materials do not constitute or contain personal or general advice for the purpose of the Corporations Act 2001 (Cth) and that we, our employees and advisers do not offer any legal, accounting, tax or other professional advice or services in connection with the provision of our Services and any Materials.