Refer to the below instructions for further information.
Most Unit Trusts are established by subscription; that is, the initial unitholders (the "subscribers") subscribe for units in the unit trust, paying a set amount for each unit to the trustee. In return, the trustee issues those subscribers with the requisite number of units. The trustee has the power to create and issue additional units in a unit trust at any time. The process for how to issue / how much per unit will be determined by the underlying trust deed of the trust.
To start this process, you will need to click on 'Issue of Units' under the 'Unitholders' heading.

You will then be redirected to the relevant webform, which is pre-filled with relevant data that has been added or imported into the Trust profile. You will need to complete data that has not been pre-filled. The data fields are highlighted in pink. You cannot submit the webform until all relevant data fields are completed.
About the unitholder to which units are to be issued, you will be asked the following questions:
Name of Unitholder. A dropdown box will appear listing the existing unitholders as well as the option to issue to a 'new unitholder. If 'new unitholder' is chosen, you will be prompted to complete the new unitholder details.
Unit Class. A dropdown box will appear listing the unit class options from Ord Units & A to J units.
Number of Units.
Amount Paid / Unpaid per unit.
Whether you have the Certificate Number of this allotment.
An 'estimate' screen will then appear outlining the updated position of the unitholding across current and new unitholders.

You can 'save and complete later' if you need to verify the information. Alternately, you can move through to 'submitting' the information in the webform to complete the relevant documentation.
After submitting the details, the relevant documentation will appear on the 'collaboration page' ie:
Issue of Units. This document will include the following:

Application for Units.
'Director / Trustee resolution' document - signed by Trustees.
Unit Certificate.
Register of Unitholders.
Once the 'Issue of Units' documents has been signed by the client, you will need to either change the status on the collaboration page ('Paper signing' option) or the Trust Profile (Mark as Signed' options).


On changing the status to signed, the following areas of the Trust Profile will then reflect the change of unitholders and issue of units:
Timeline:
Timeline is a visual representation of the documentation produced on the Trust Register of the Trust or that has been manually uploaded. It is displayed by date order. By selecting any of the PDF documents you can view, download or print, as required.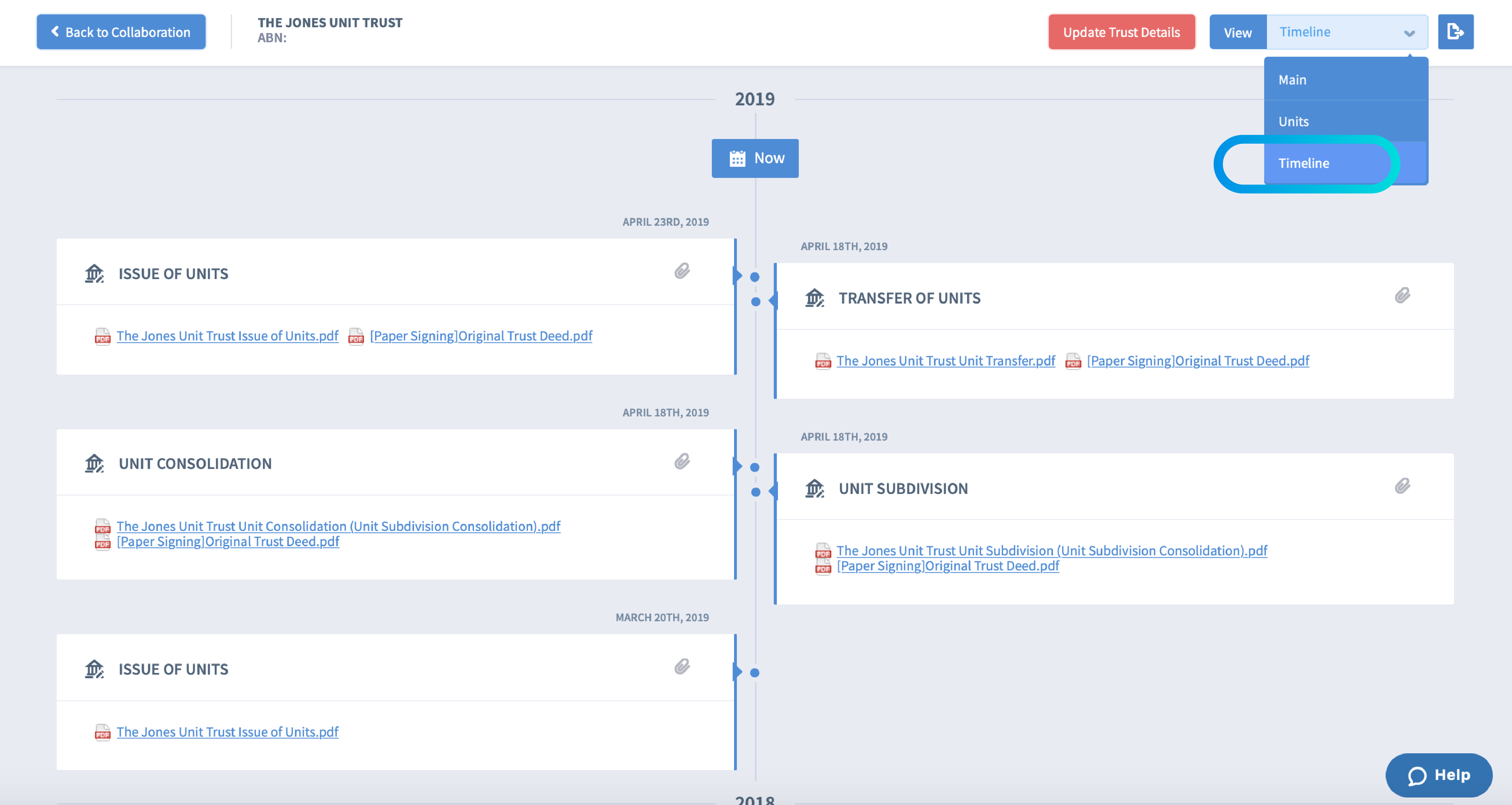 Units Register
The Units Register will be updated to reflect the:
Increase in the number of units that have been issued.
Unitholders and details of the unit holdings.
Unit Transactions.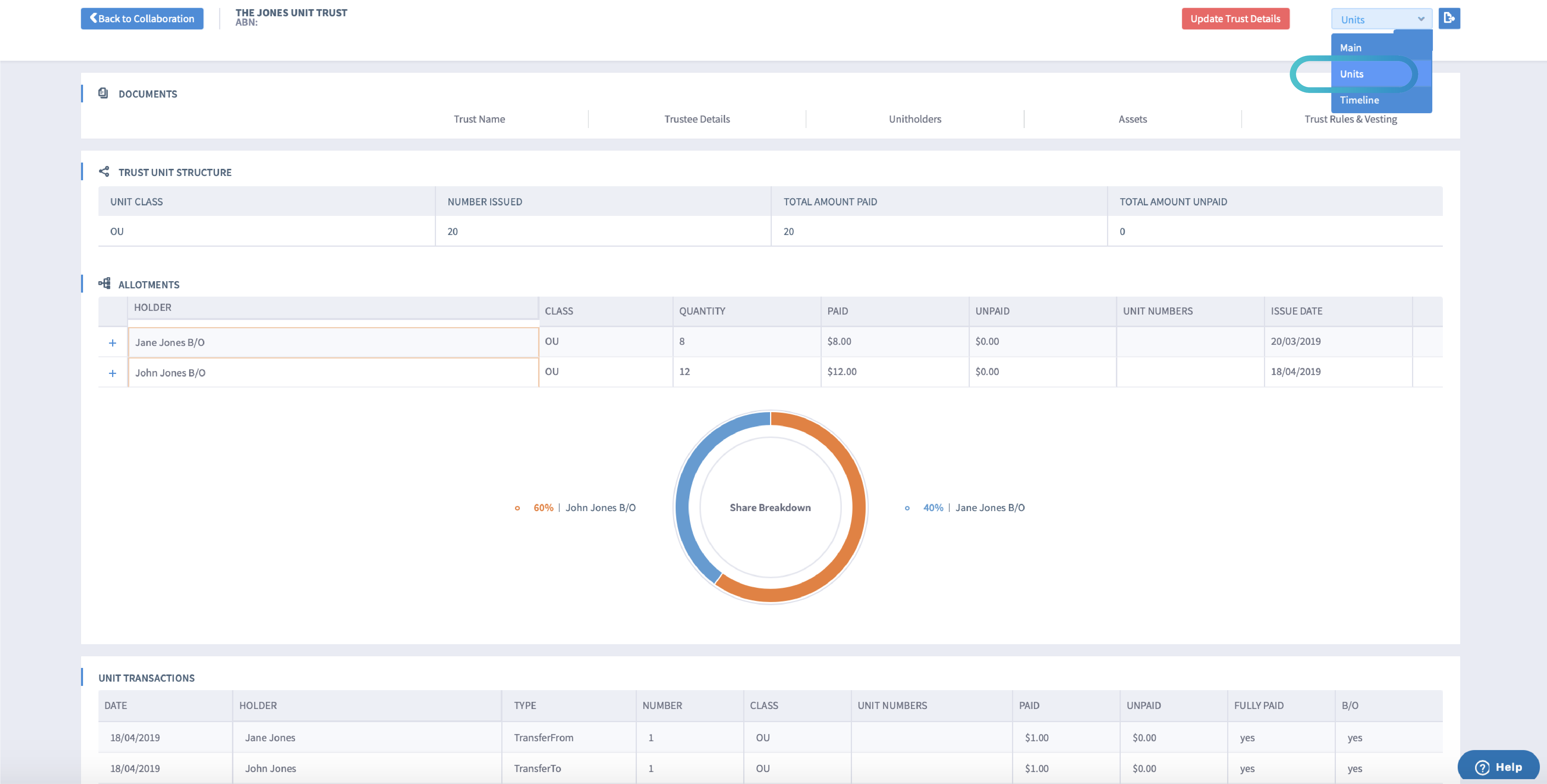 Main Trust Profile:
The main Trust profile will also be automatically updated to reflect the change in unitholders and unit holdings.