Funds created via NowInfinity, can be added to your SuperComply register from the Collaboration page of the SMSF establishment.
Navigate to Menu > Completed Documents and click on the name of the SMSF you have established .
Note: You will automatically be redirected to this page after completing the SMSF Deed of Establishment.
Click the "View" button in the "SuperComply" integrations option to add the fund to the SuperComply:

Enter details of the Account Manager, Signing and Billing contact (all optional) then select "Add to SuperComply":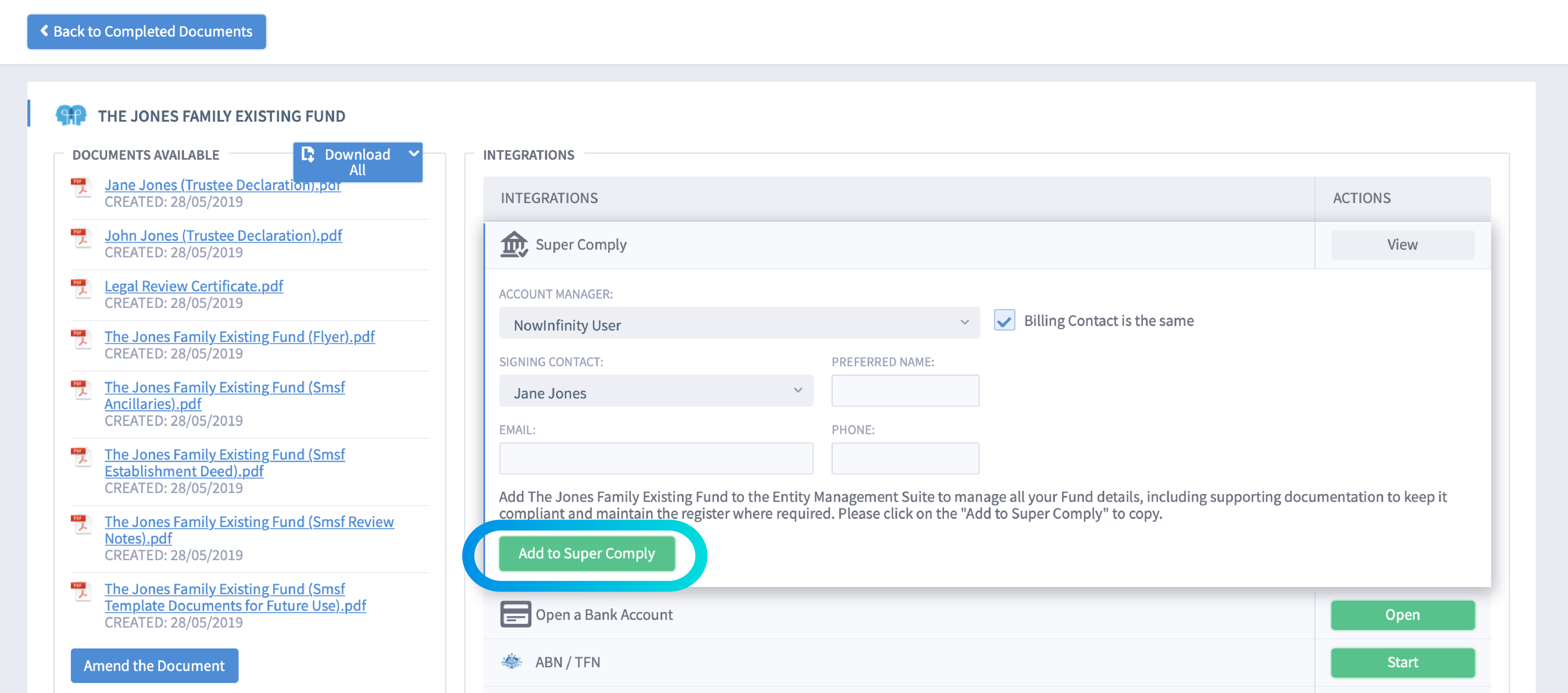 View the profile by selecting the fund name in the SuperComply integration section.

The fund profile in SuperComply: