Menu -> companies -> Go into company profile

Step 1 : The client will need to enter the end clients "preferred name" into the signing contact information section of the companies profile page.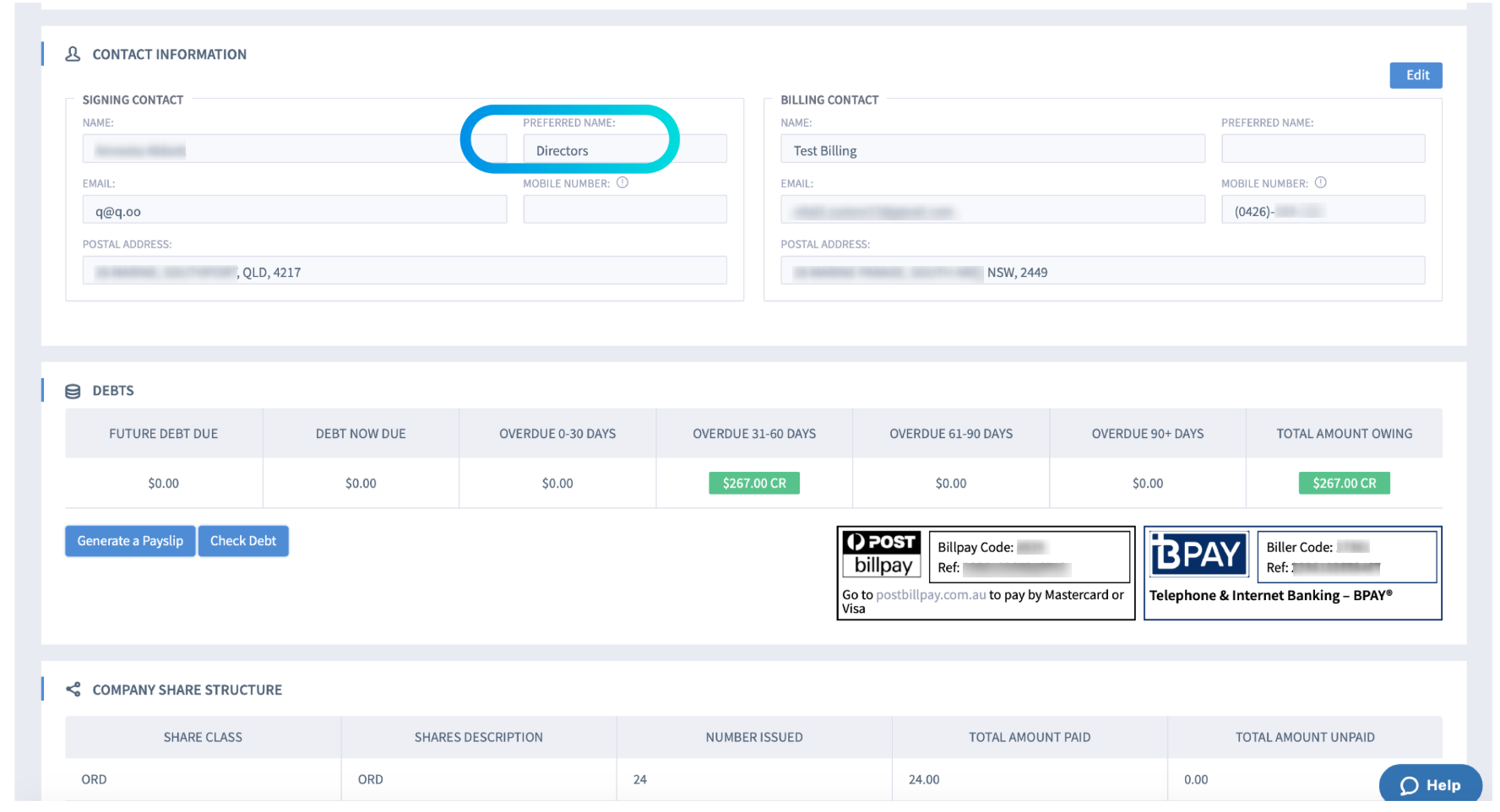 Step 2 : The client will need to amend the cover letter How to customise and upload more than one cover letter for an Annual Statement to include the new code %INFORMALNAME% that will replace the existing code %First_Name%.
NOTE: Once the Cover Letter has been amended and saved, only new Annual Statements received after the amendment will include the preferred name.