NowInfinity's electronic signing provider is DocuSign. This feature allows you to send documents to your clients for electronic signing. You have the option to use your own DocuSign account or use NowInfinity's DocuSign account.
Once you have sent the document for electronic signing your client will receive an email where they can select "View Documents Online":

If any of the signatories prefer to paper sign the document they will need to download the PDF from within the e-signing link. Select "Other Actions", then "Print & Sign"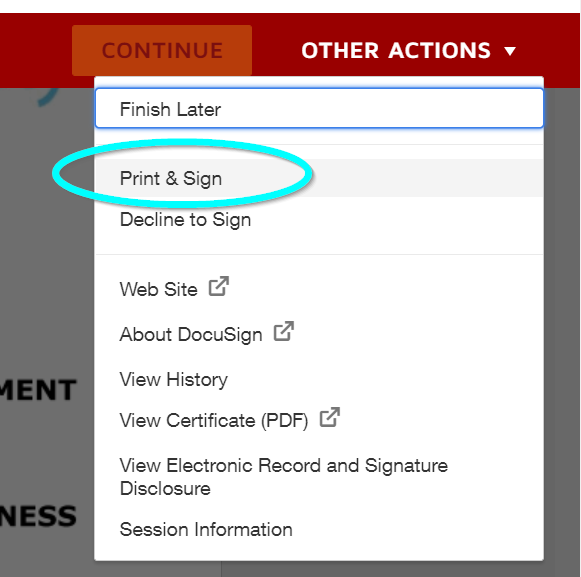 They can then select to "Upload" the document (this will allow them to download > sign > upload > send back to you)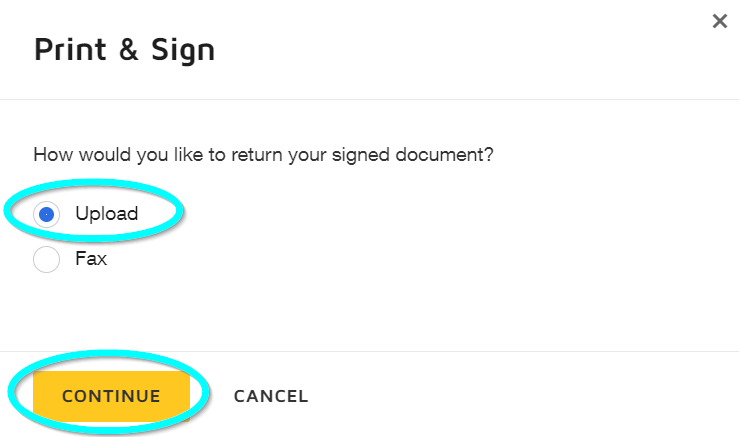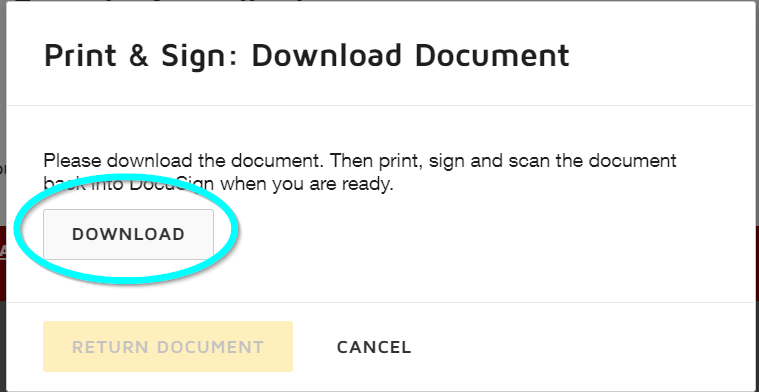 Once downloaded, clients can print the documents, scan and save them onto a file on their computer, and then select "Return Document" to upload it: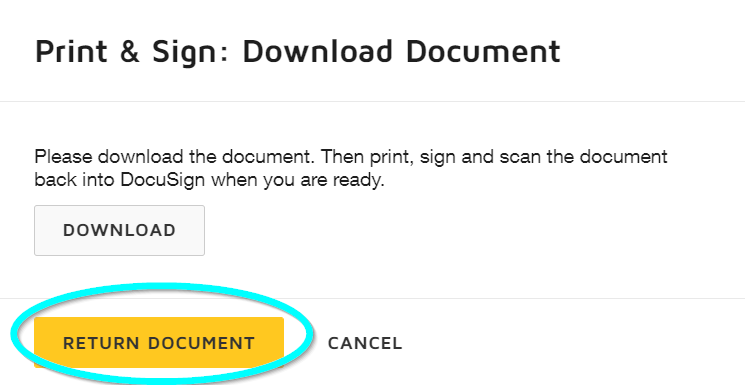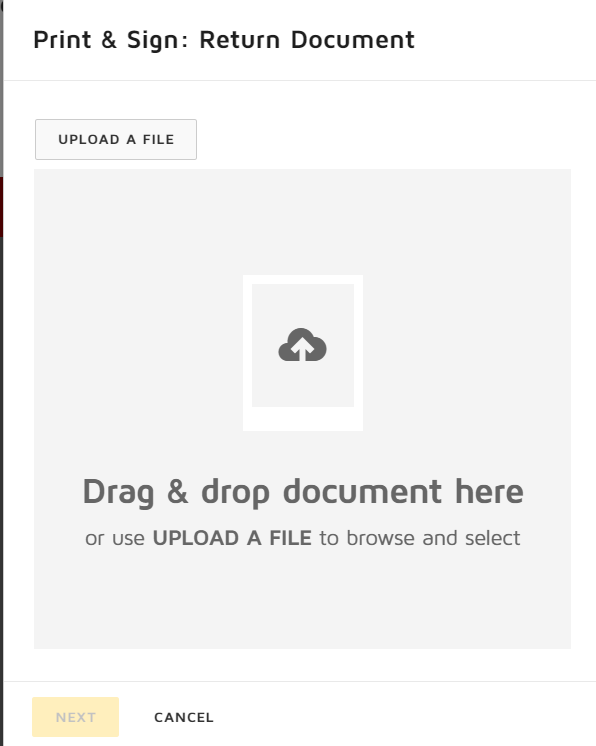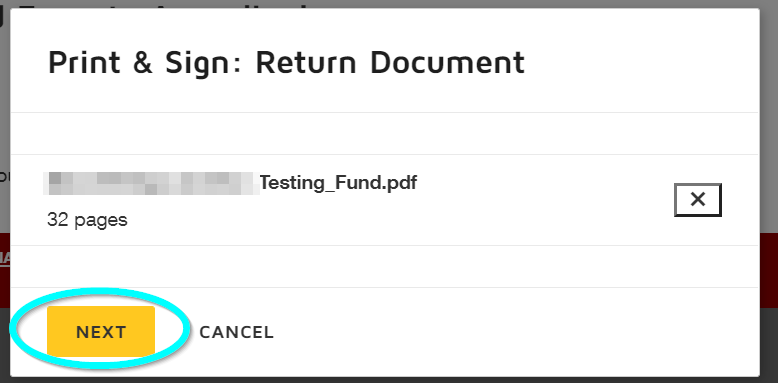 Please contact support if the uploaded, signed documents are not reflected on the collaboration page of the document.