Following the steps below will allow you to update the Director ID for a director of multiple companies at once, reducing the time taken to update individually.
Step 1: Navigate to Menu > Corporate Messenger > Companies > enter the directors name in the search bar and click the Enter key on your keyboard.

Step 2: Tick all of the companies with that person as director > click 'Bulk Director Data Update'.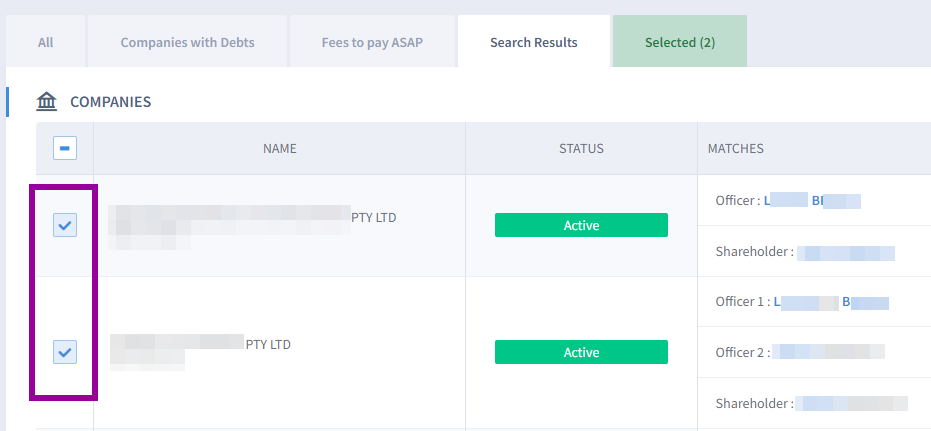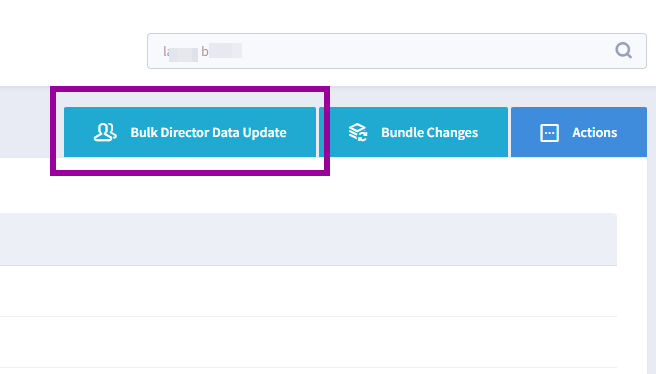 This will redirect you to the Bundle Director Data Update page.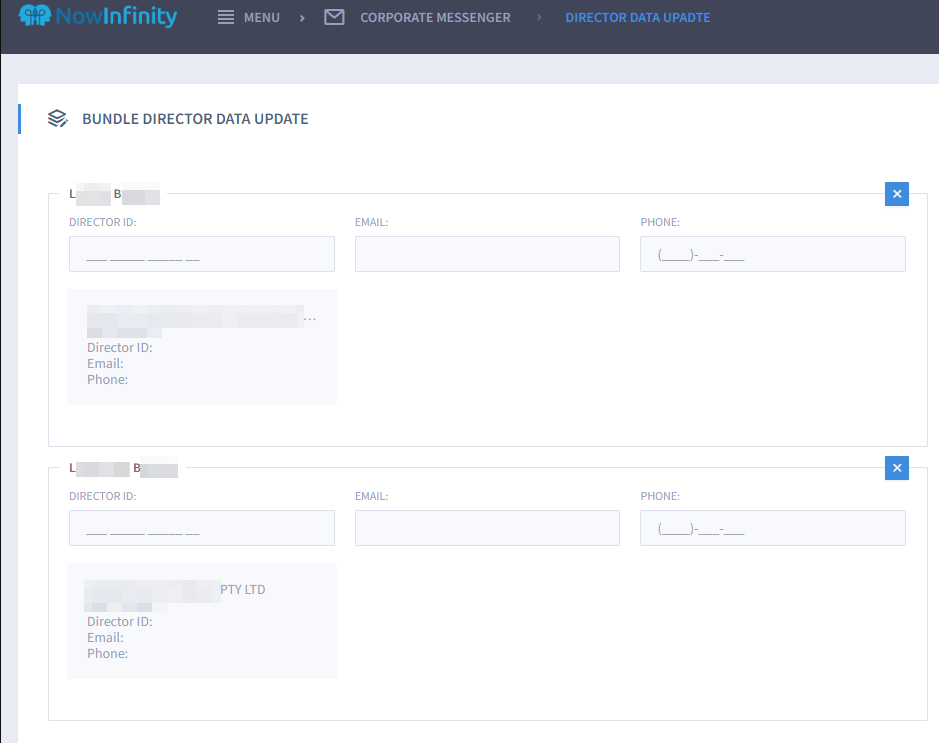 Note: Even if companies were ticked for specific directors all directors of each company will appear. Please ensure only related director details are being amended and they aren't being entered for a different director.
Step 3: To avoid confusion you can click the blue cross above any of the additional directors appearing to remove them or leave them blank.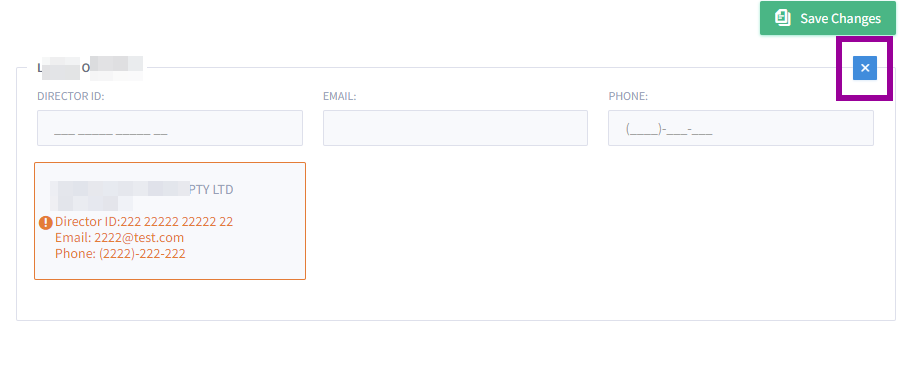 Step 4: You will be able to enter the Director ID, email address and phone number for the director. It is not required for all details to be entered (email and phone), should you wish to enter only the Director ID you will not encounter any issue once you click 'Save Changes'.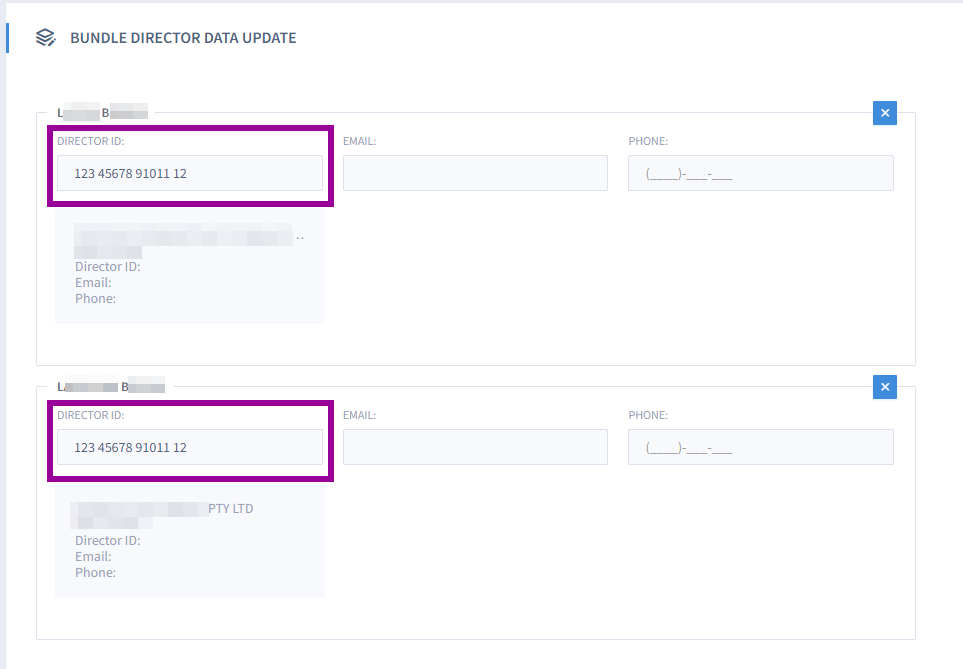 A message will appear asking if you wish to proceed > click 'Confirm'.

Once clicked you will be redirected to the Companies page and a message will appear in green saying 'Officer data updated successfully'.


Step 5: To ensure the information has saved, open one of the company profiles where the directors information was updated. Scroll to the directors details and the Director ID should be showing.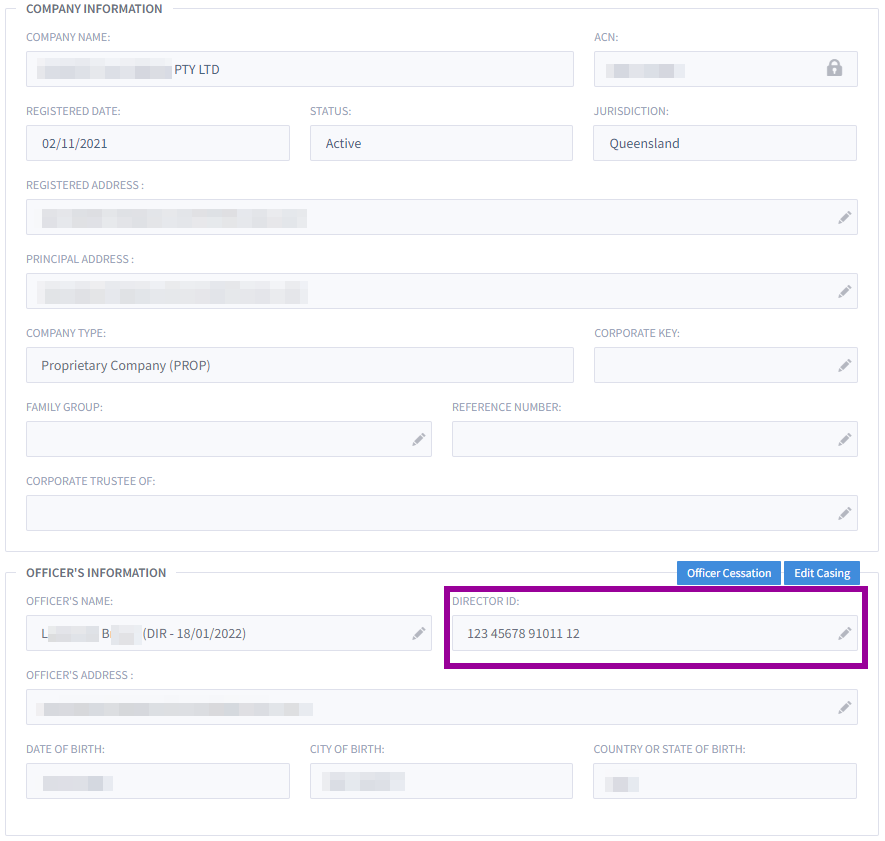 Step 6: If you also updated the phone number and email address of the director you can check this by clicking on Main > Officers > there you will see the updated email and phone number.