Once a Company has been created on NowInfinity or added to your company list, you can add this entity to your GreatSoft.
Note: Ensure you have connected NowInfinity with GreatSoft under your Portal Settings. To see how to connect the two platforms refer to our article.
When the documentation for the entity has been received, click on GreatSoft under Integrations and click 'Create Company in the GreatSoft'.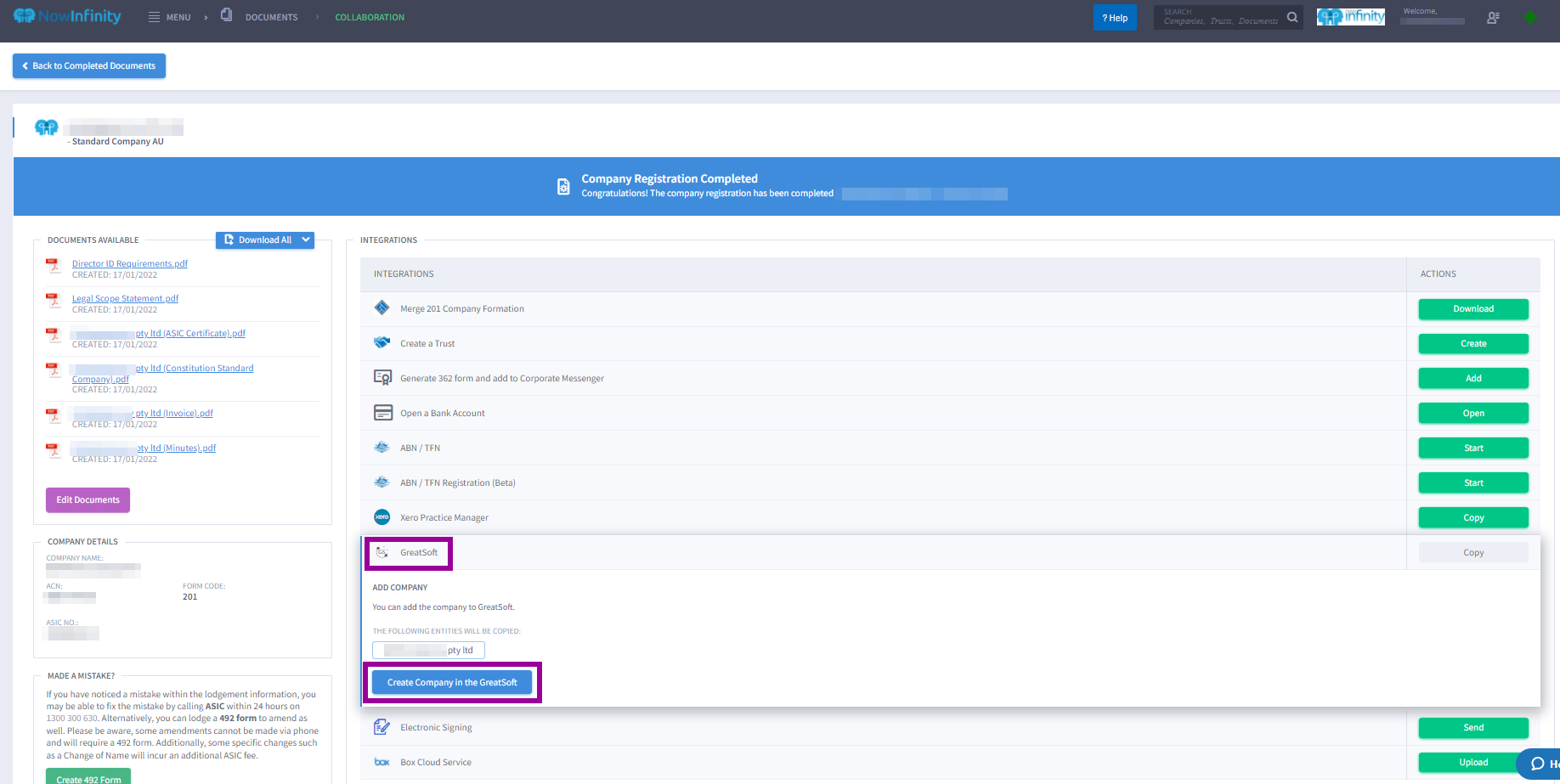 Alternatively, to access this page click on Menu > Documents > Completed Documents > search for the entity's name > click on the name to open the documentation.

Once the company has been pushed to your GreatSoft account, it can be found by clicking on CRM > enter the company name in the search bar > click Enter on your keyboard to see the results.


Once the results have appeared click on the company name, this will take you to the company information page where you can check all information has been pushed through correctly such as:
Company Name
ACN
Entity Type
Registered Address and Principal Place of Business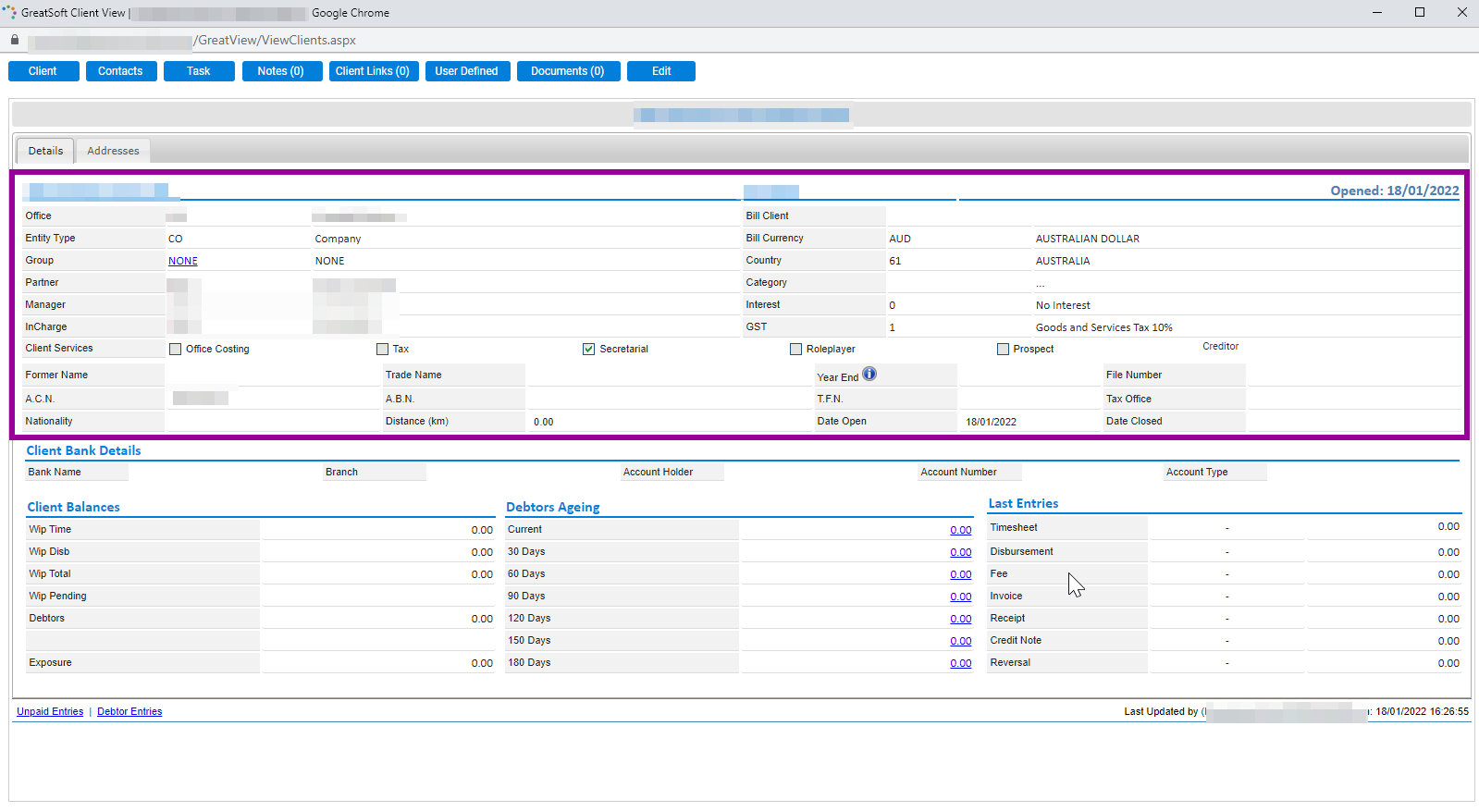 If you wish to create a link for an already registered company in GreatSoft from your company list in Corporate Messenger, navigate to Menu > Corporate Messenger > Companies > Company Profile > click 'Add GreatSoft link'.
Note: You will need to ensure this company is already set up within GreatSoft before clicking this as a warning may appear.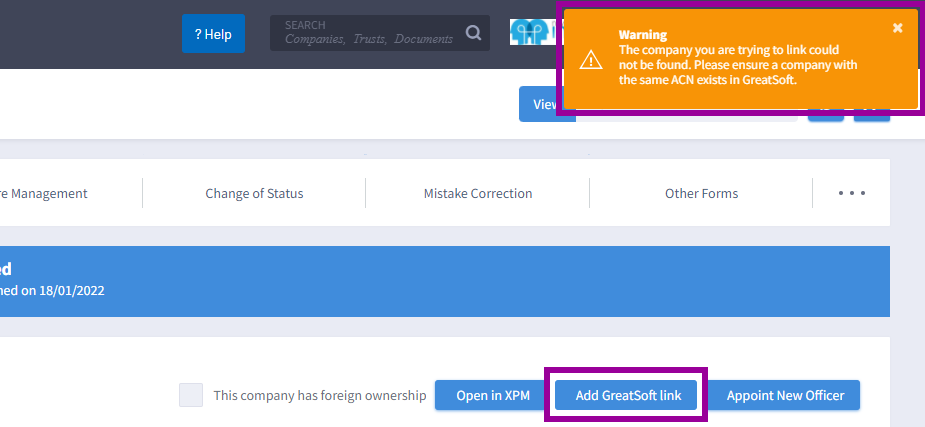 Once the link has been created the button will change to 'Open in GreatSoft'. Clicking this will redirect you to the company information within GreatSoft.