Question:
How can I display all Shares within a Public Company without listing all individual Shareholders?
Answer:
Step 1. Navigate to Menu > Corporate Messenger > Companies > See Full Profile > change view to Shares:

Step 2. Click "Add Non-ASIC Shareholder":

Step 3. Select the Shareholder Type as "Individual".
The name format should be:
First Name: Shareholders
Middle Name: For
Late Name: (enter the company name)
Enter the rest of the information > click Add: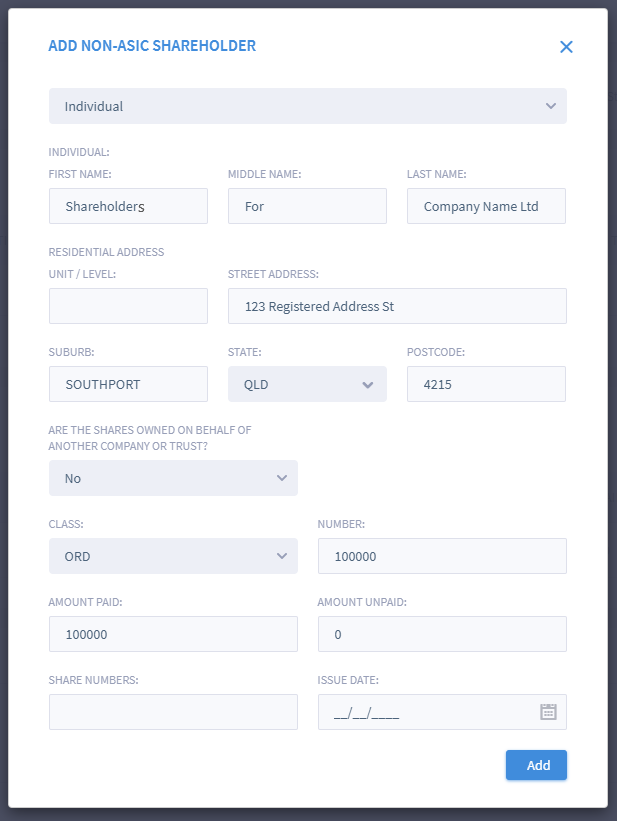 Step 4. Click Save Changes