Newly created Cover Letter templates will not automatically apply to existing Annual Statements. Only templates activate at the time the Annual Statement is issued, will apply. You can however select the a newly created Cover Letter template when sending the Annual Statement by following the below steps:
Step 1: Navigate to Menu > Product Settings > Annual statement > Add Cover letter for Annual statement package as > Docx File. This enables you to choose between and edit Cover Letter templates on a case by case basis. Your client will always receive a PDF version of the template:
When sending the Annual Statement, you will now have an option to change the Cover Letter template being used.
Step 2: When in the Annual Statement Profile (Menu > Annual Statements > Search for the company name > Open the Annual statement), click to expand the "Refresh" section. From the Cover Letter template dropdown box, select the applicable template and press "Save":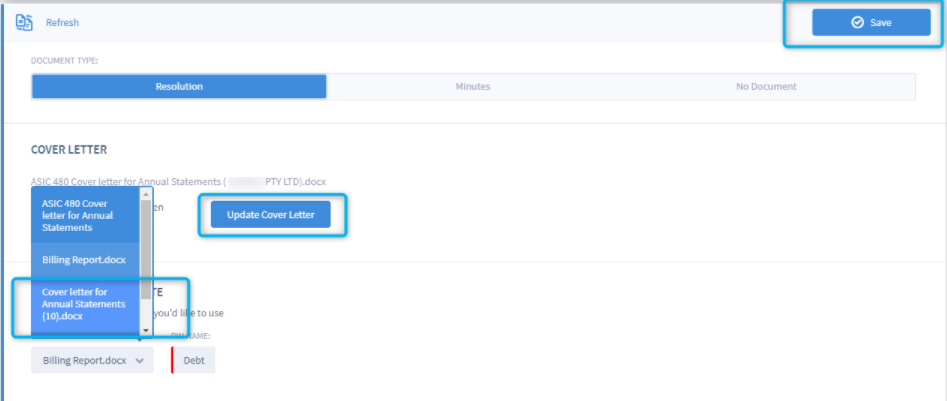 If the Cover Letter template is not available to choose from, ensure Step 1 (above) has been completed. Alternatively, it may be due to the location of the template and the pins being used. Click here for further information.
Once chosen, the selected Cover Letter template will become available as a PDF file under the Annual Statement's "Documents Available" section: