To connect a NowInfinity account to GreatSoft,
Navigate to Portal Settings > Integrations
Step1: To connect to GreatSoft, press the "Connect to GreatSoft" button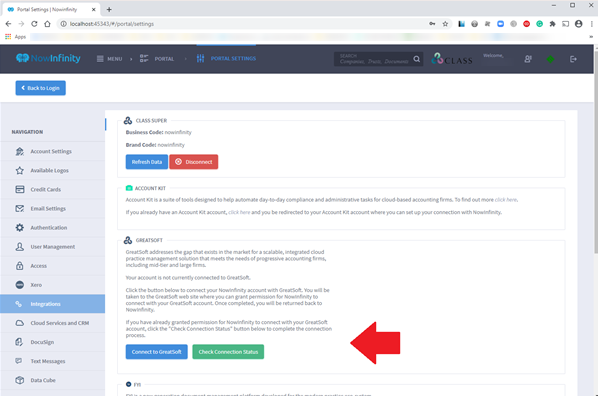 Step 2: You will be taken to the GreatSoft site. If you are not already logged into GreatSoft you will be prompted to log in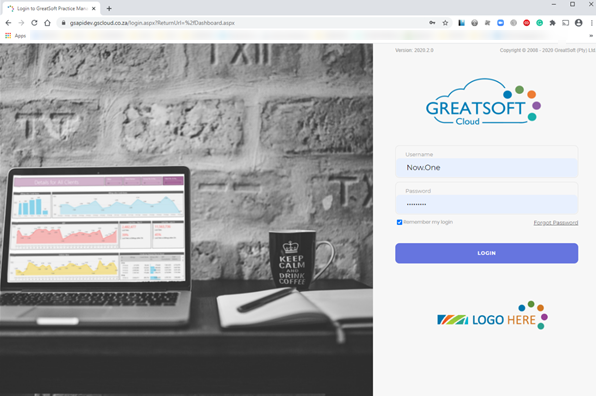 Step 3: Once logged into GreatSoft, you will be prompted to grant permission for NowInfinity to access your GreatSoft data. To grant permission, click the "Allow Access" button.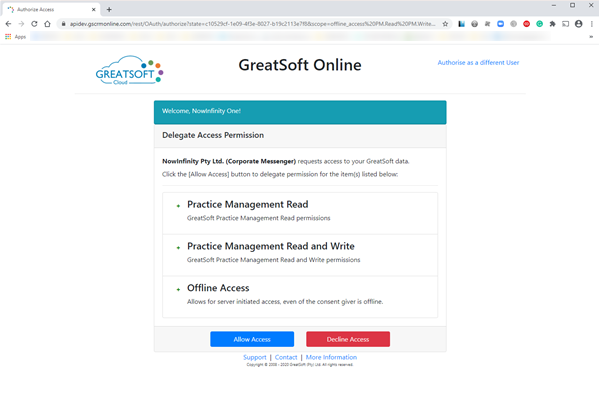 Step 4: Once permission is granted, you will be returned to Portal Settings > Integrations in the NowInfinity platform.
The Integrations page will now look like this: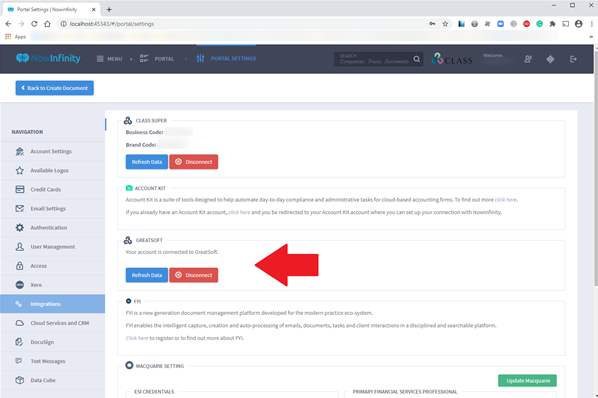 Step 5: To import all companies and individuals from GreatSoft, click "Refresh Data".
All the data that will be imported can then be used to pre-fill interview forms using the integration button.
Note: You will not be able to push data from NI to GreatSoft.