To connect a NowInfinity account to GreatSoft, navigate to Portal Settings > Integrations
Step1: To connect to GreatSoft you will need to first obtain your API Base URL and Office code. This can found on your GreatSoft Dashboard.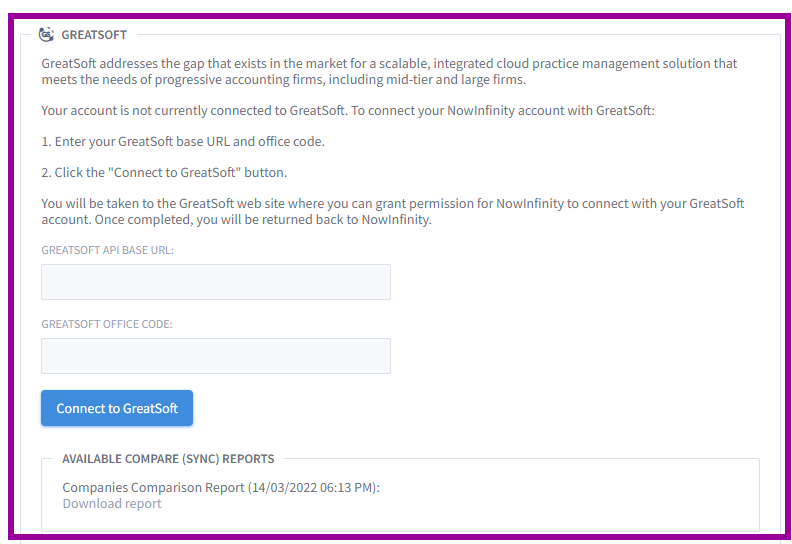 Once obtained enter both the API Base URL and Office code and click 'Connect to GreatSoft'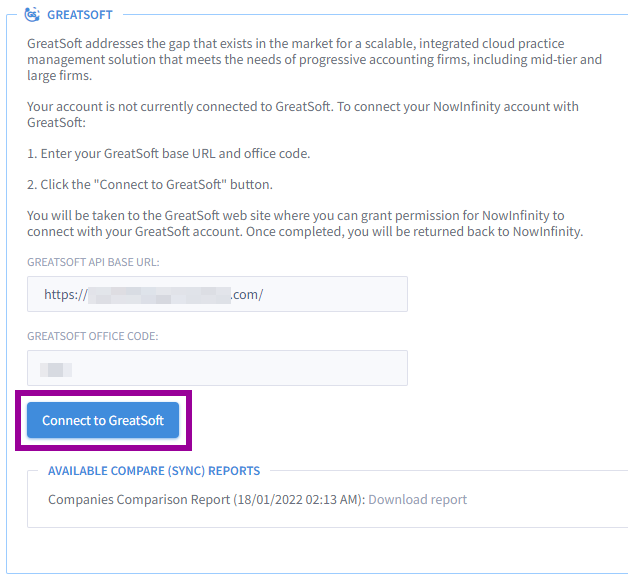 Step 2: You will be taken to the GreatSoft site. If you are not already logged into GreatSoft you will be prompted to log in.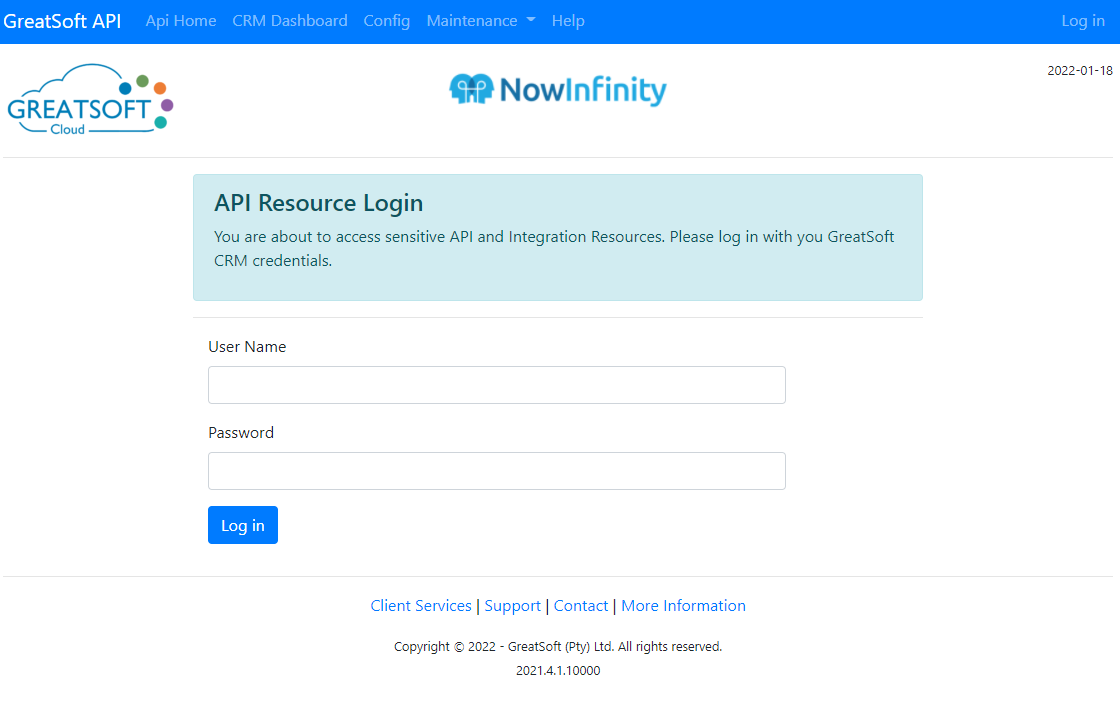 Step 3: Once logged into GreatSoft, you will be prompted to grant permission for NowInfinity to access your GreatSoft data. To grant permission, click the 'Allow Access' button.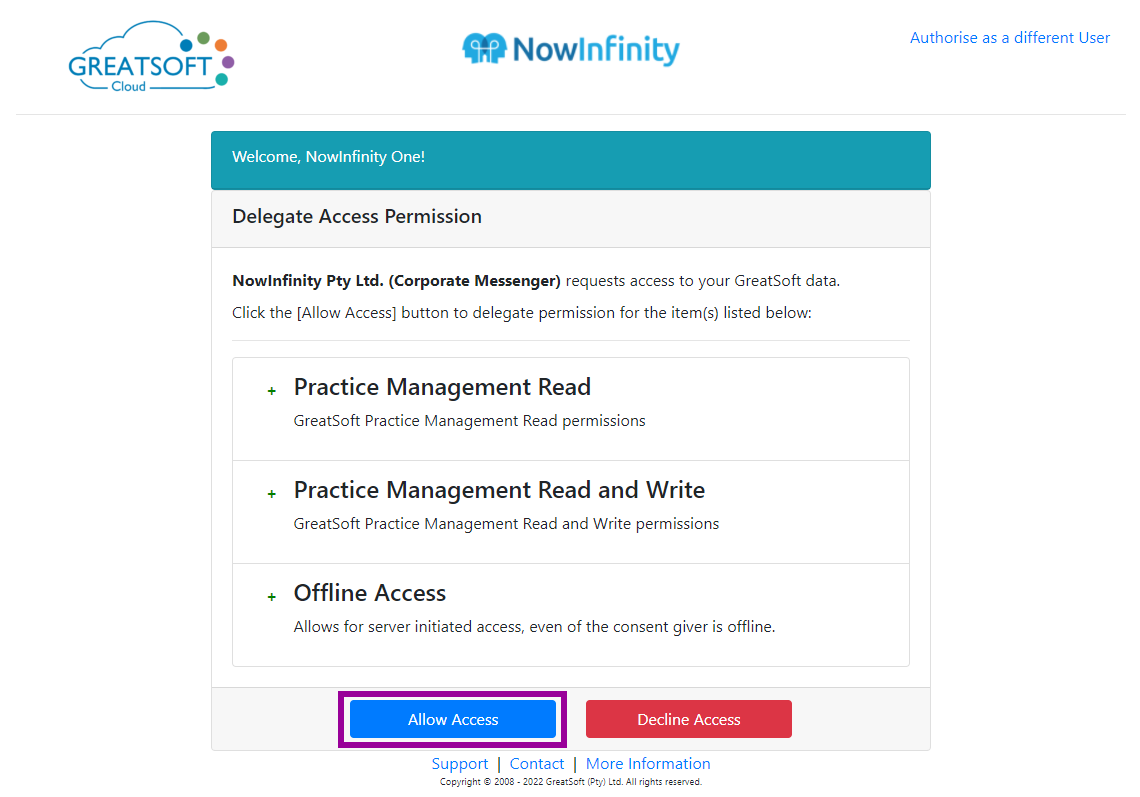 Step 4: Once permission is granted, you will be returned to Portal Settings > Practice Management in the NowInfinity platform.
The Practice Management page will now look like this: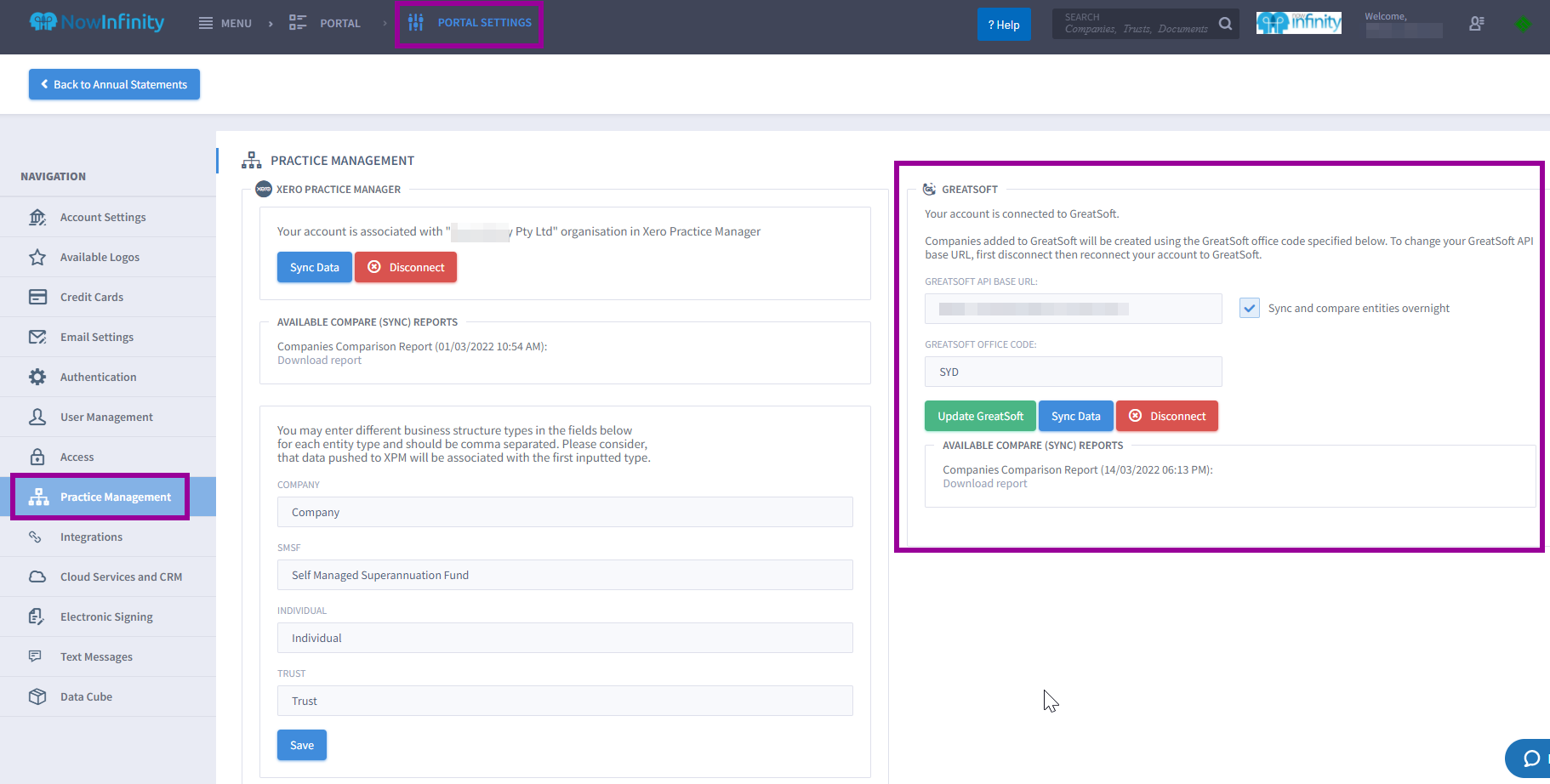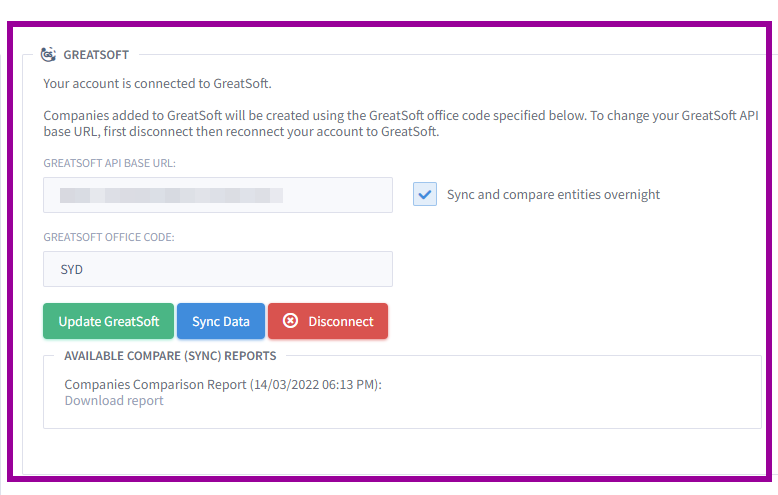 Step 5: To import all companies and individuals from GreatSoft, click 'Sync Data'.
All the data that will be imported can then be used to pre-fill interview forms using the integration button.

Note: Should you need to change the API Base URL or Office code you can enter the new details and to save click the green 'Update GreatSoft' button.

Step 6: Should you wish to enable the auto sync function make sure to tick the box 'Sync and compare entities overnight'.

This will automatically sync the data between NowInfinity and GreatSoft each night.
Note: Should you not wish to have the sync done automatically simply untick the box. This will then require the 'Sync Data' button to be clicked manually.