Question
How can I edit the Dividend Statement?
Answer
To update the dividend statement document once the document is complete, refer to the following instructions :
Step 1: Navigate to the Collaboration page for the dividend statement document, or
Navigate to Menu> Corporate Messenger> Companies
Search for the company name
Open the dividend statement Collaborations Page created from the company profile under Recent Documents
Step 2: From the Collaborations page:
Click on 'Edit Online' Beta button
Confirm to make edits to the document from the Collaboration page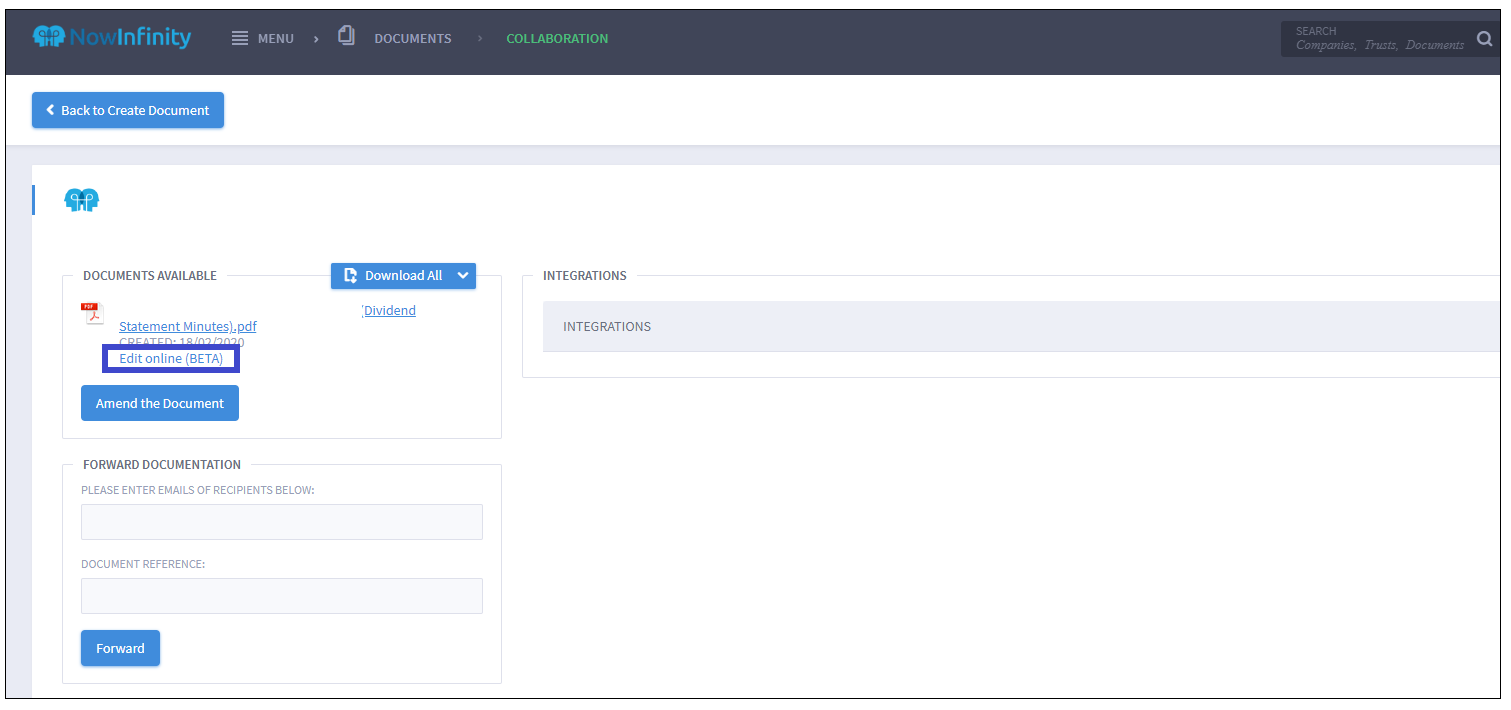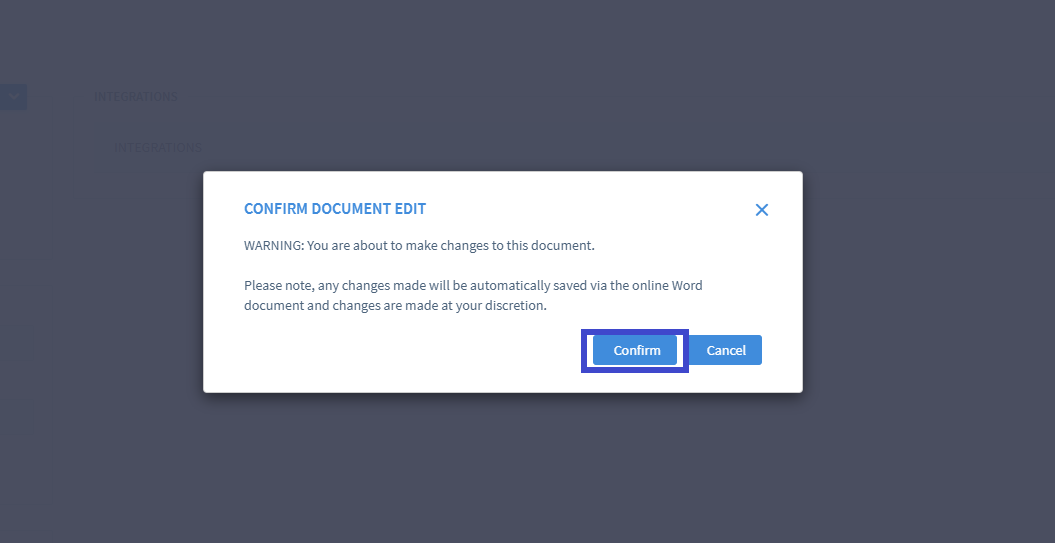 Step 3: You will be directed to a pop-up screen where you can update the dividend statement document.
To start editing click on the Edit Button

Note: Changes to the document should be saved automatically as you edit it online - it should say Saved to Onedrive on the top bar.

Step 4: Once changes are completed:
close the document - the changes will merge with the existing document on the Collaboration page