For more information, refer to the instructions below:
Open the full company profile by Navigating to Menu > Companies.
Click on the name of a company and select "See Full Profile".
If the error is the same as the below screenshot.

Go to company profile – VIEW FULL PROFILE – change drop-down box in top right-hand corner from MAIN to SHARES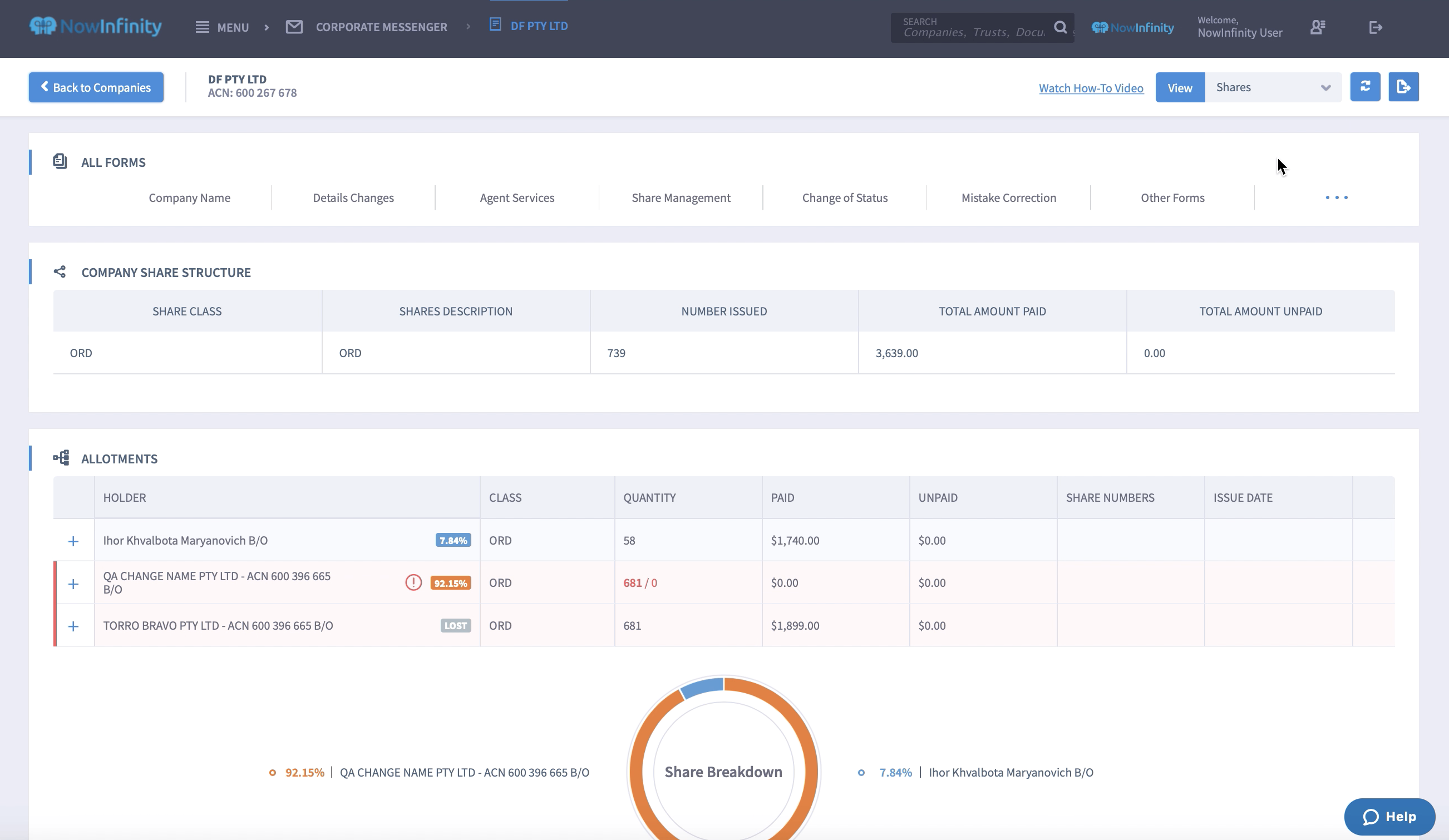 If the Allotment table shows LOST SHARES

you will need to click on them and remove them using the 3 dots to the right and clicking on the bin.

A pop up screen will appear to confirm the deletion of the allotment.

You will need to click on the allotment showing the red numbers/error and click add item.
Select "Add Item" to edit the allotment.

Click on the pen icon to edit the allotment details.
Then enter the correct quantity and paid amount as per below


After the changes have been done, Click "Save changes" to complete the process.