To chase who receives the Annual Statement notifications, follow the steps below.
Navigate to Menu > Product Settings > Annual Statement to choose the recipient of the Annual statement notifications.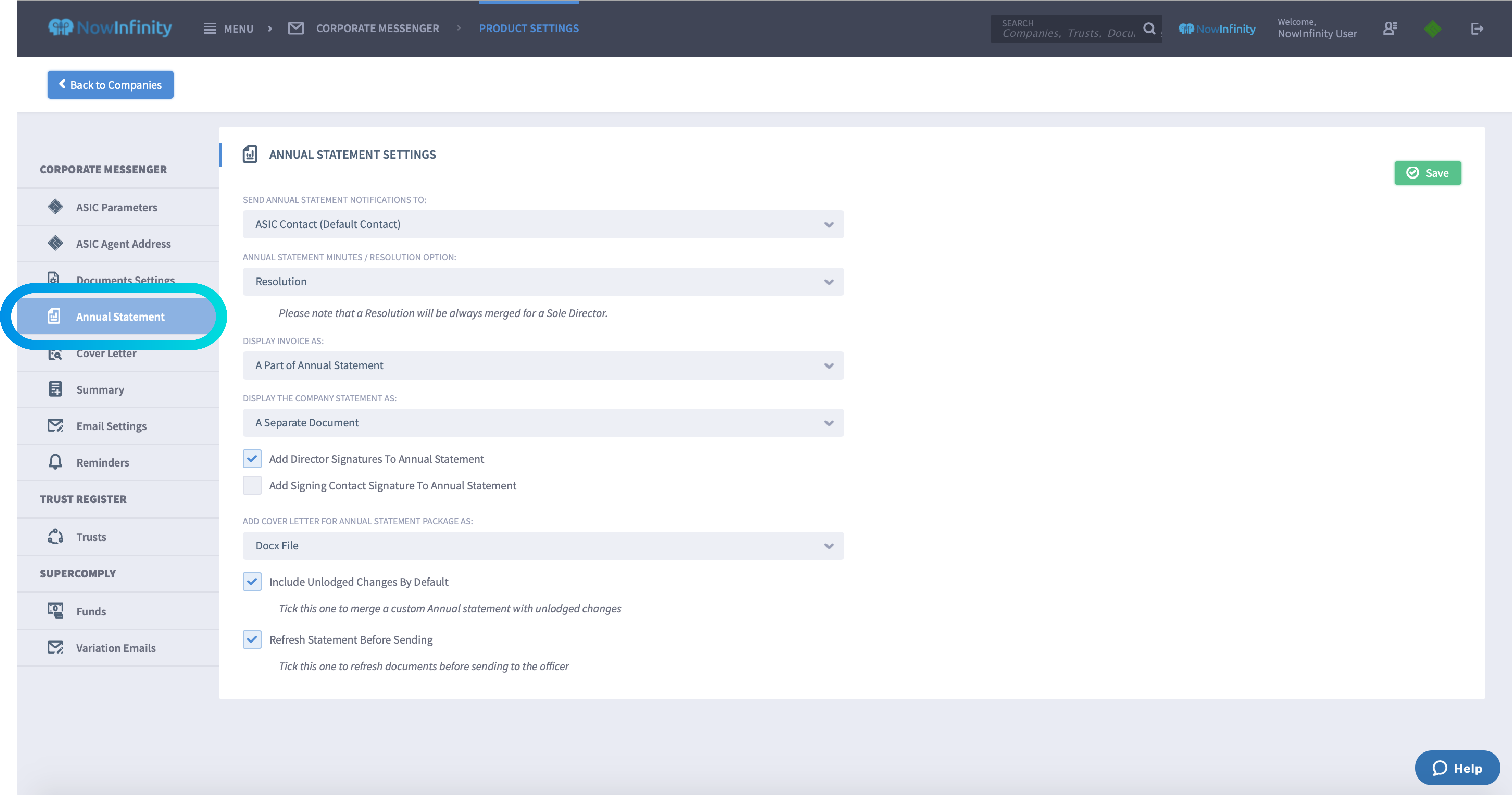 Select who in your team you would like to receive an email notification when an annual statement is received on Corporate Messenger.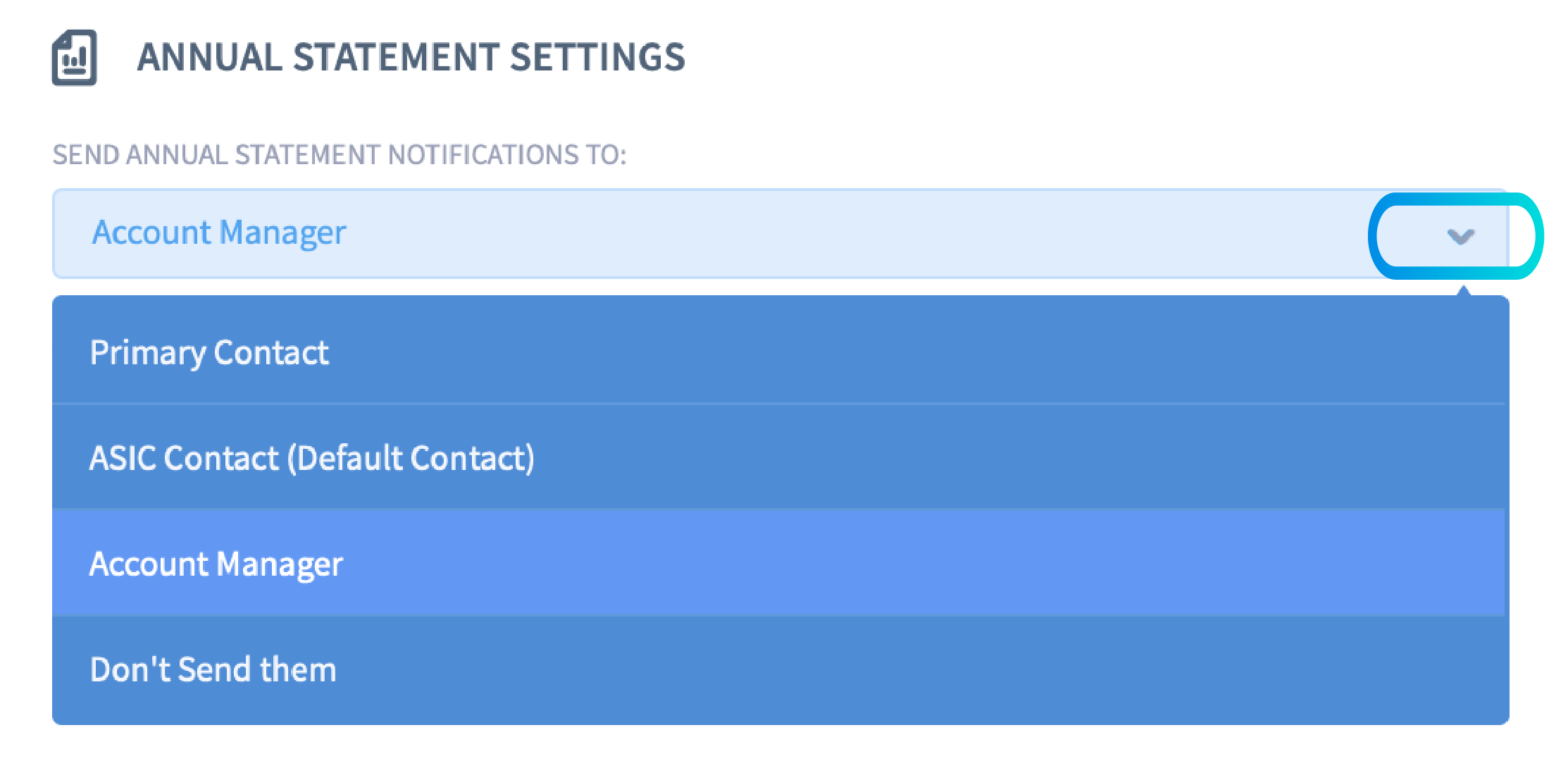 The ASIC contact is the person who is responsible for communication with ASIC. To amend the ASIC contact go to Menu > Product settings > ASIC agent Address

Account Manager is the contact assigned as the account manager on the Companies list.
Primary contact is the email address under Portal Settings > Account Settings.
Don't send them: select this option to deactivate the email notification.