To set a solvency minutes or solvency resolution as default settings for annual statements:
Navigate to Menu > Product Settings > Annual statement
You can choose by default to receive a Solvency Resolution (all directors need to sign) or a Solvency minute (only one signatory, the chairperson).
If you select 'None' no solvency minute/resolution will be created.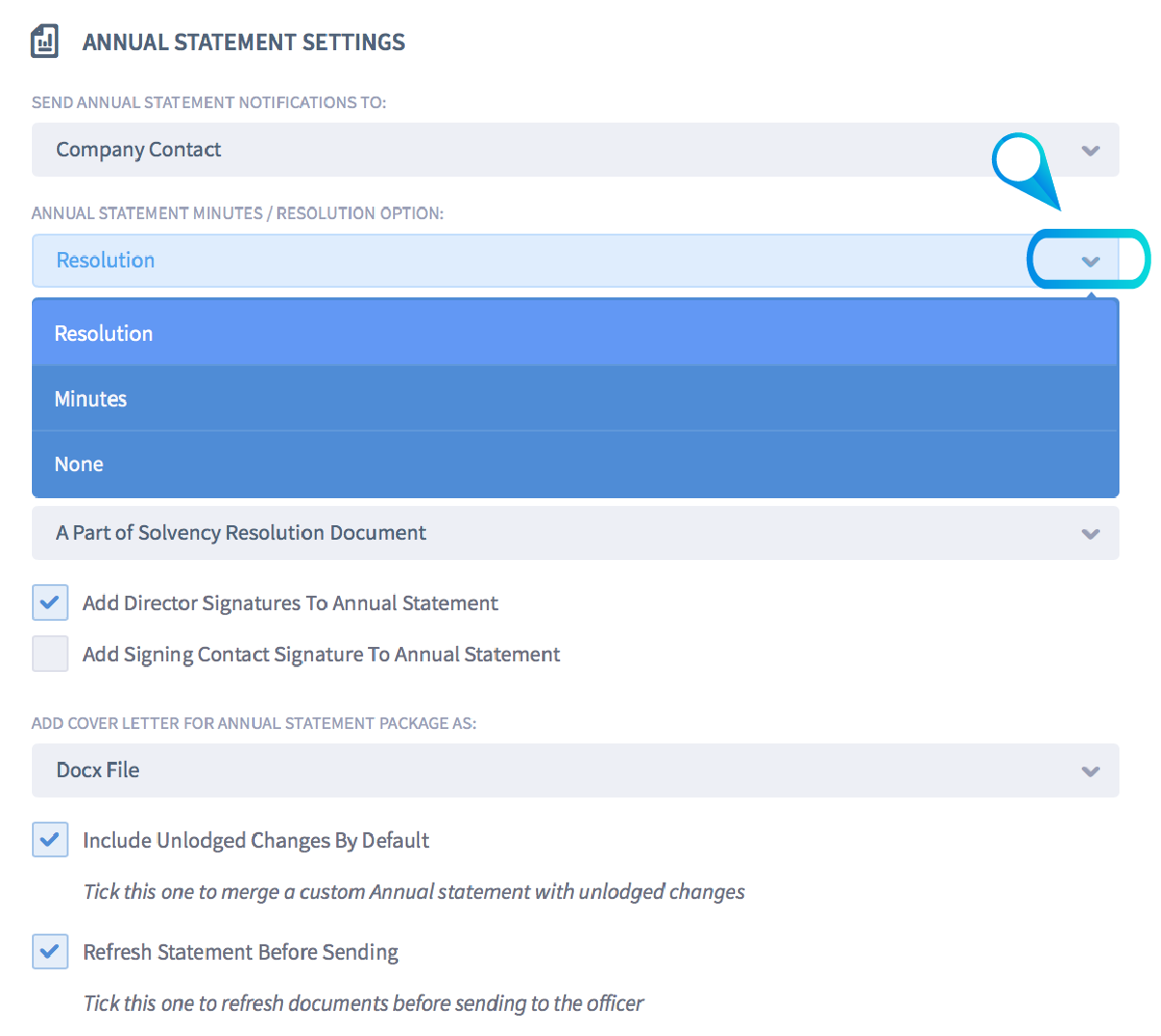 Note: a resolution will always be created for Sole Director Company.