After activating Corporate Messenger, all companies you are currently an agent for will appear automatically in Corporate Messenger.
To become the agent of multiple new companies (so that they appear in your companies list), you can follow the steps below:
Select "Bundle Agent Appointment" available on the Main Menu under Productivity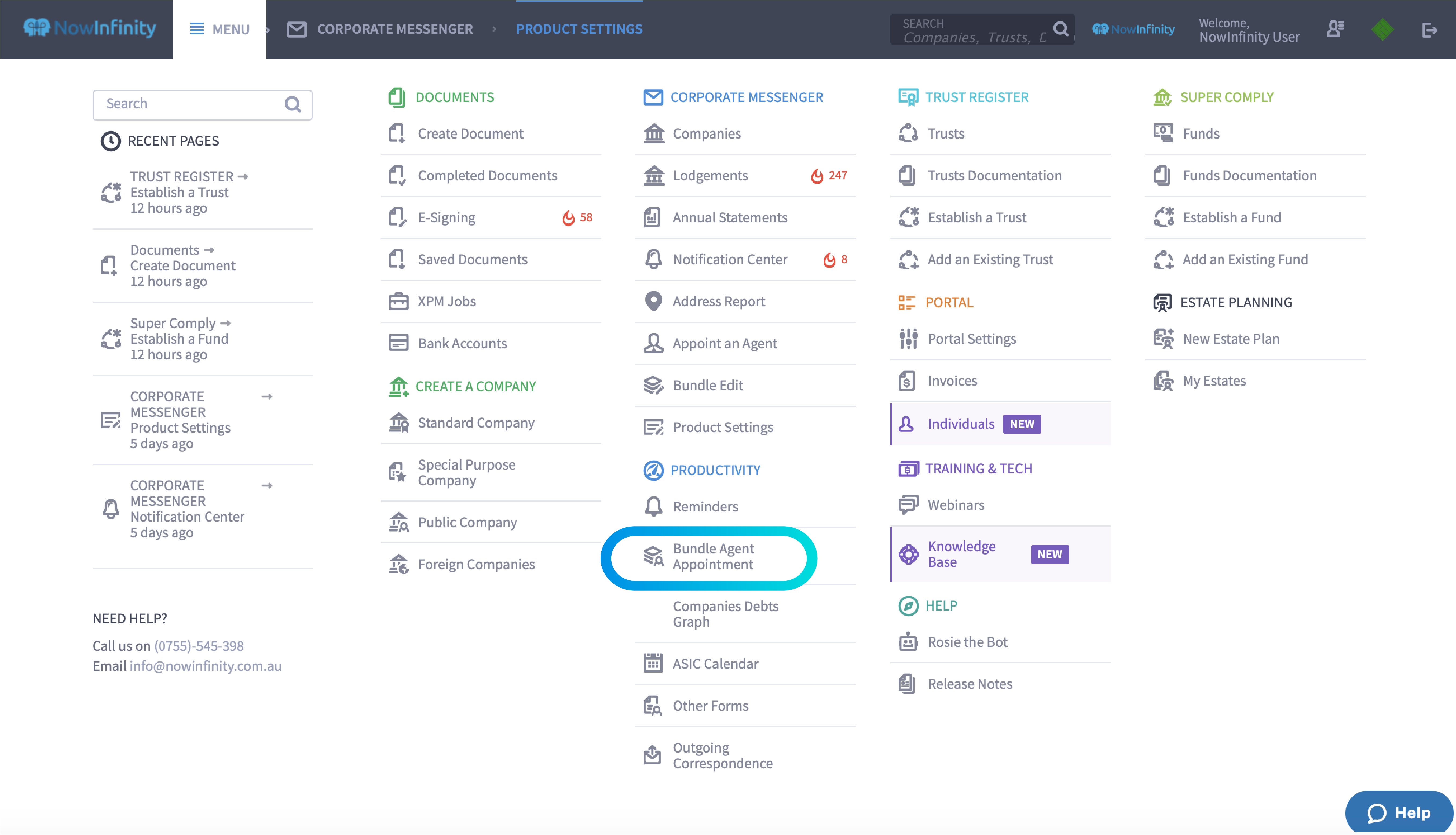 2. Complete the following information:
ACN (required)
Company Name (required)
Officer Given Name (required) - First name of the Company office holder
Officer Family Name (required) - Last name of the Company office holder
Officer Preferred Name (optional)
Officer Email (optional)
Officer Phone (optional)
Role (required)
3. Click "Add New Record" to add more companies
4. When all Companies are added click on "Proceed for signing". The relevant 362 forms will then be generated for each company. You will be redirected automatically to the "Lodgements" page where you will find all forms and their status i.e "Waiting for signature".
In Lodgements, you will need to decide whether you would like to lodge documents or send them for signing prior to lodgement. To do either of these actions in bulk, select the Lodgements you wish to either lodge or send for signing by clicking on the tick boxes to their left. Once selected, open the Actions menu and select "E-signing" or "Lodge selected" to submit to ASIC.

Note: If you would like to send a paper copy to your client for signing, you will need to open each form and select the "Forward Documentation" option.